Cranberry Sauce Muffins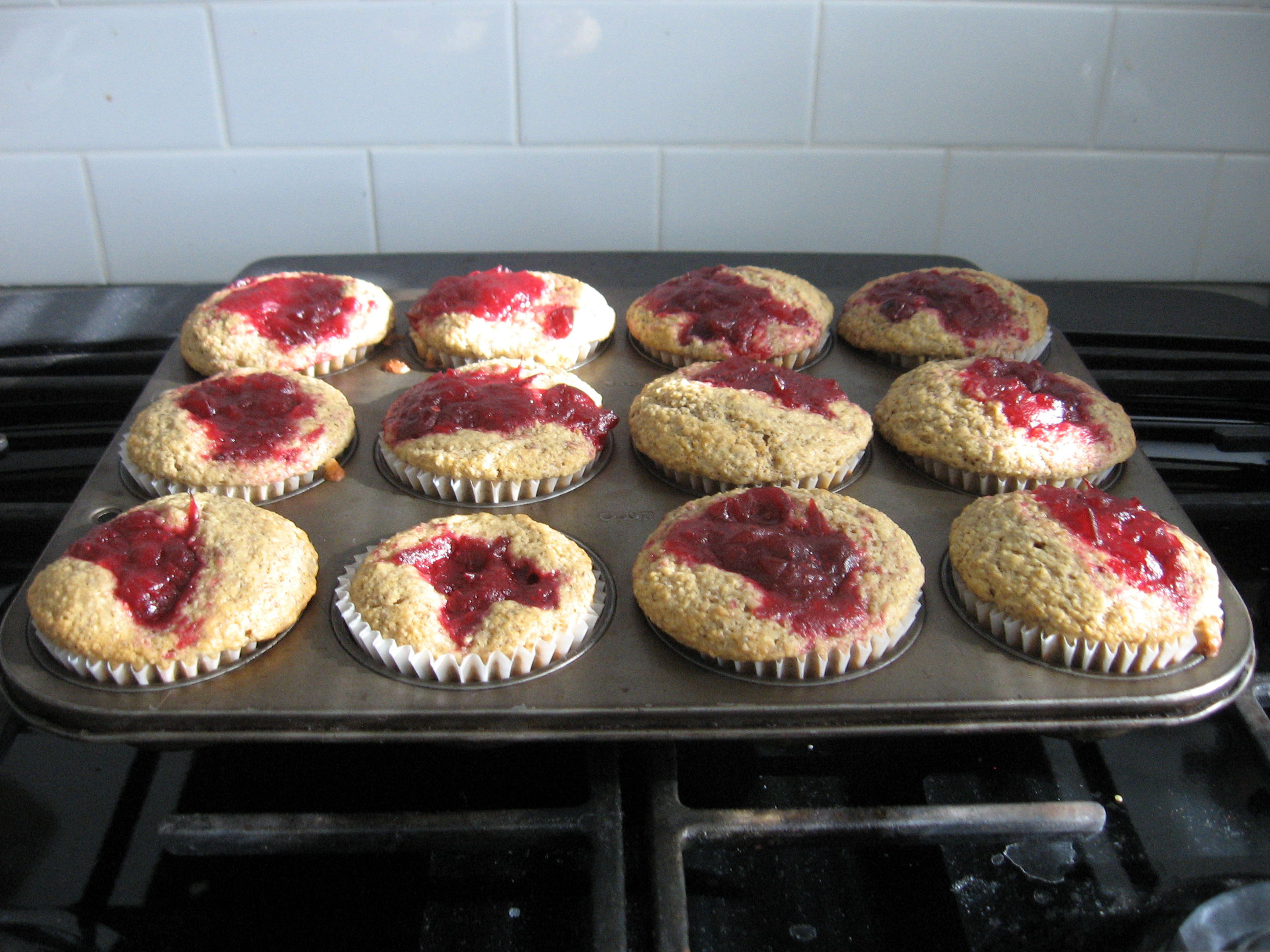 It's a muffin kind of day. Two hours of raking leaves left me a bit hungry. This is an adaptation of a cranberry sauce muffin recipe I found online here. I made this recipe and liked it (although I substituted yogurt for the sour cream). This time I was out of sour cream and had some buttermilk I needed to use so I just used that. I also changed up the whole wheat flour for a combination of oatbran and ground flax seed.
For my version you will need:
1/2 c. white sugar
1/2 c. vegetable oil
1 1/4 c. buttermilk
2 large eggs
1 tsp vanilla
1 1/4 c. flour
1 c. oatbran
2 Tbsps ground flax seed
1 tsp baking powder
1 tsp baking soda
1/4 tsp salt
1 tsp cinnamon
12 Tbsps chunky cranberry sauce
Preheat oven to 375 F.
Line muffin tin with paper liners.
In a large bowl whisk together the wet ingredients except the cranberry sauce.
In a separate bowl whisk together the dry ingredients.
Add dry to wet and mix until just blended.
Spoon batter into muffin cups (they will be quite full but don't worry about it).
Spoon one Tbsp of cranberry sauce on the top of each cup of muffin batter.
Bake for 20 minutes or until a tooth pick comes out clean.
Cool in pan for 5 minutes then remove and finish cooling on a wire rack.
Store in airtight container (they will keep about 3 days).
Yield 12 muffins.
---
---