Cedar Lake Contemporary Ballet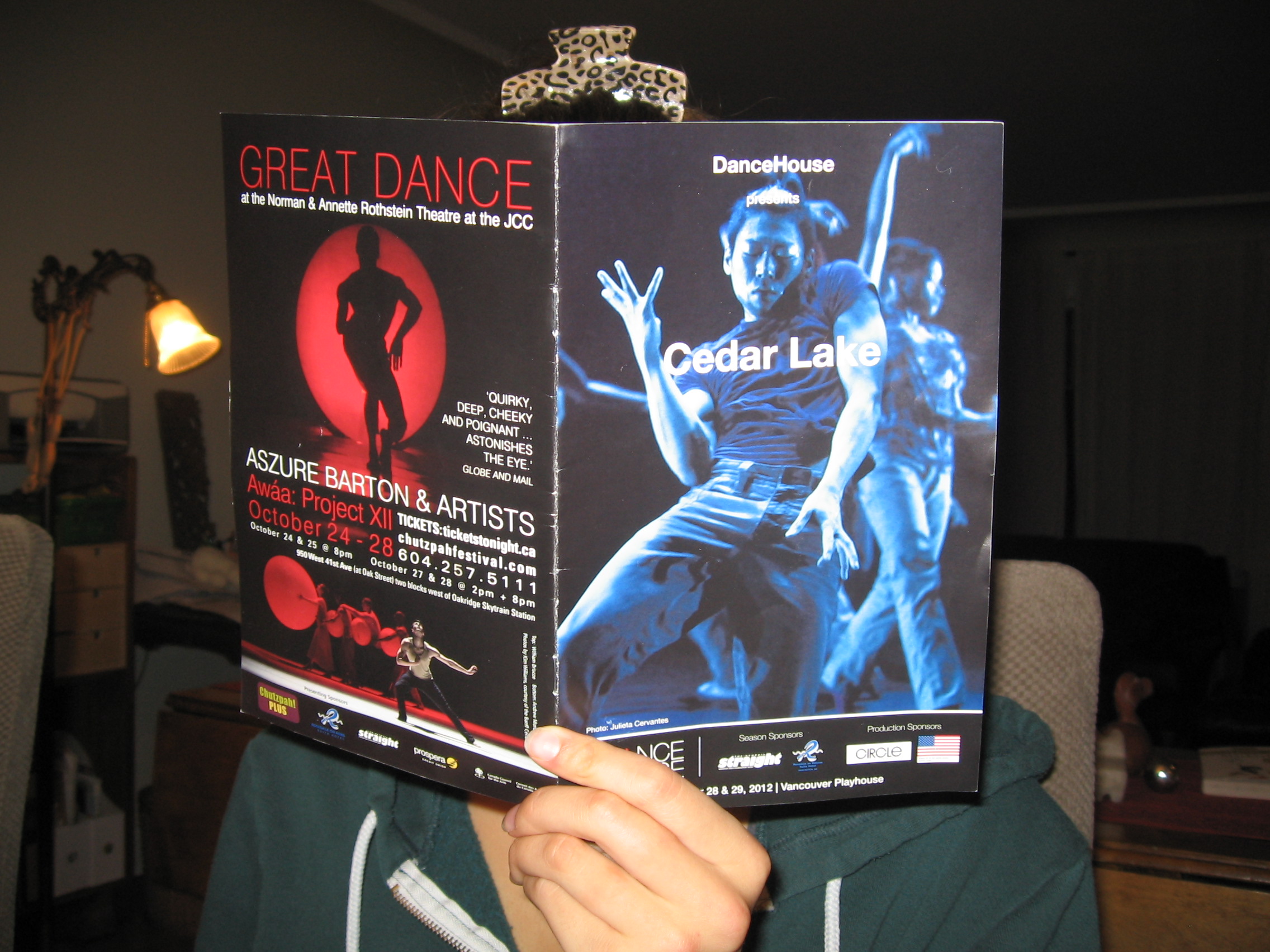 As part of the contemporary program at Dance Co. contemporary dance teacher Lisa Gelley had the brilliant idea of having the SPARTs kids attend a series of dance performances being presented by Dance House. On September 28  they went to see Cedar Lake Contemporary Ballet. Cedar Lake is a company based in New York and by all accounts the three works they performed were amazing. If you are interested in learning more about contemporary ballet go and check out the Cedar Lake website.
Lisa Gelley is one of the founders of Company 605 . Speaking of suspension Lisa has spent a fair bit of time in "suspension" with the Aeriosa Dance Society. If you get a chance to see 605 or Aeriosa in action don't miss it!
---
---