Black Bean Sliders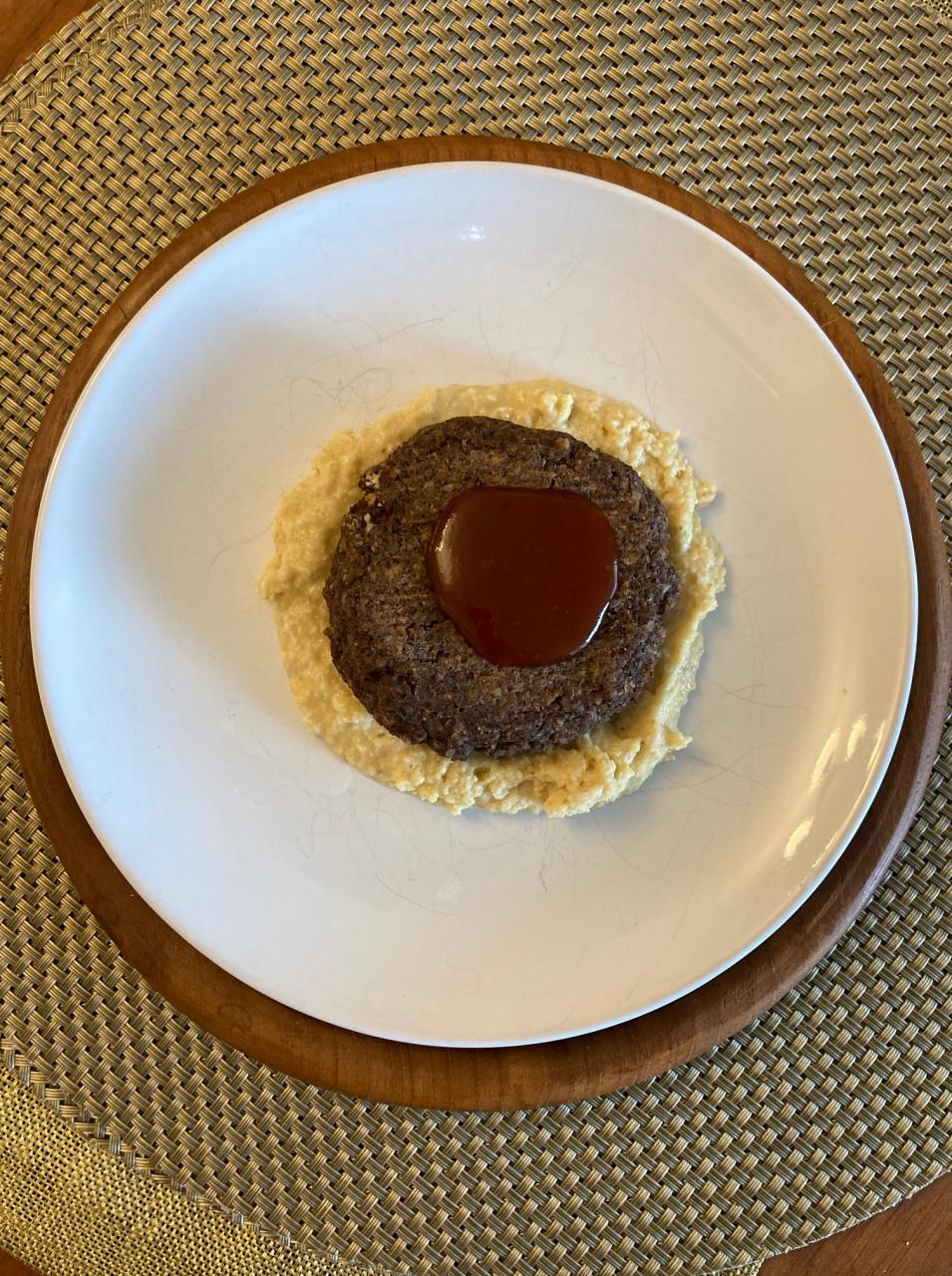 This recipe is a take on my Mom's recipe. Like her, I have "difficulties" following recipes so I've adapted it a bit.
Ingredients
1 chopped yellow onion
1 Tbsp olive oil
3 cloves garlic, minced
8 0z sliced mushrooms
1 C toasted walnuts
1.5 C cooked black beans (canned or try making my Cuban Black Beans recipe)
1 C cooked brown rice (fool proof recipe for Brown Rice)
3/4 C Panko bread crumbs (or almond meal if you are gluten-free)
1 heaping tsp cumin
1/2 tsp paprika
1/2 tsp salt
Fresh ground pepper to taste
1 egg
1 Tbps Dijon mustard
Method
Saute the onions until soft.
Add the garlic and saute for another minute
Remove from heat and cool.
Puree the onions, garlic and mushrooms in a food processor.
Add the toast nuts and the black beans and give it another whiz.
Remove the "mash" from the food processor and then add the remaining ingredients (the first time I made these I processed everything together and while they tasted fine, they did look a little like concrete).
Add the brown rice, Panko bread crumbs and the cumin, egg, and Dijon.
Form into patties and fry 3-4 minutes per side in vegetable oil (or bake line a baking tray with baker's parchment and bake at 375 for 20 minutes, flipping half-way through.
Serve in a wrap, on buns or use lettuce. Top with whatever fixings you like best. I baked these ones and didn't have any buns or wraps so just ate it on top of hummus with a dollop of BBQ sauce on top. The texture is a bit like kofta (next time I will stir in the rice and bread crumbs to go for more texture). Or I might make them more falafel size. Either way, I will make these again.
---
---