Smoothies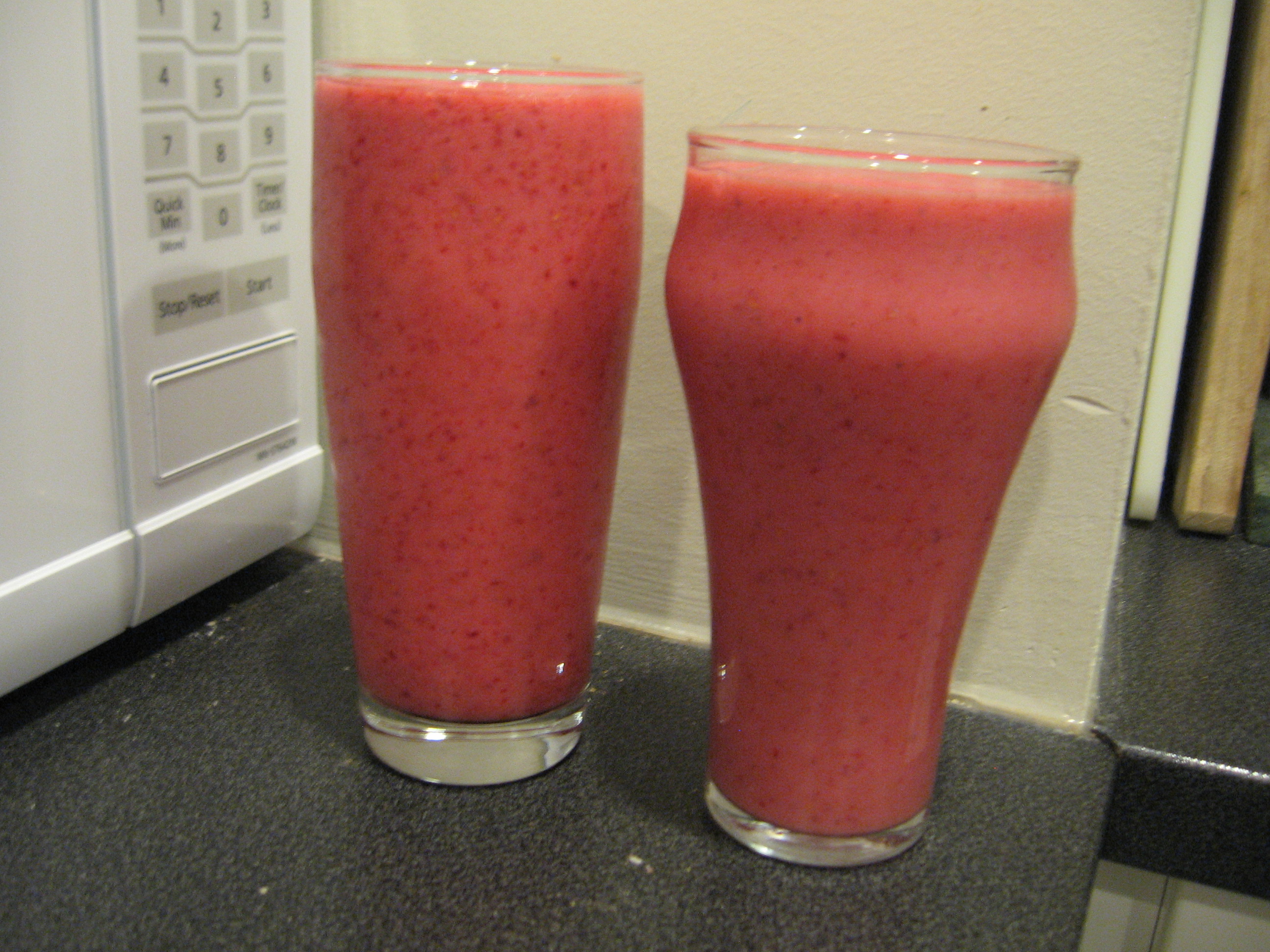 If you've got a blender, you've got breakfast or a snack. Whenever frozen fruit goes on sale I grab a few extra bags because my kids love smoothies and there's nothing quicker for a snack.
1 c. of frozen fruit of your choice (I used raspberries for the pictured smoothie)
1 frozen banana (optional…but a good way to clear out the banana graveyard in your freezer if you happen to have one)
1 c. juice (any kind will do)
1 single serving size of yogurt (or a couple dollops of whatever yogurt you have handy)
1 squirt of honey (optional)
Whiz up adding extra juice if necessary. Pour and serve.
Yield: 1 serving (doubles easily)
---
---