Rosemary + Samantha's Phenomenal Citrus Spiced Chicken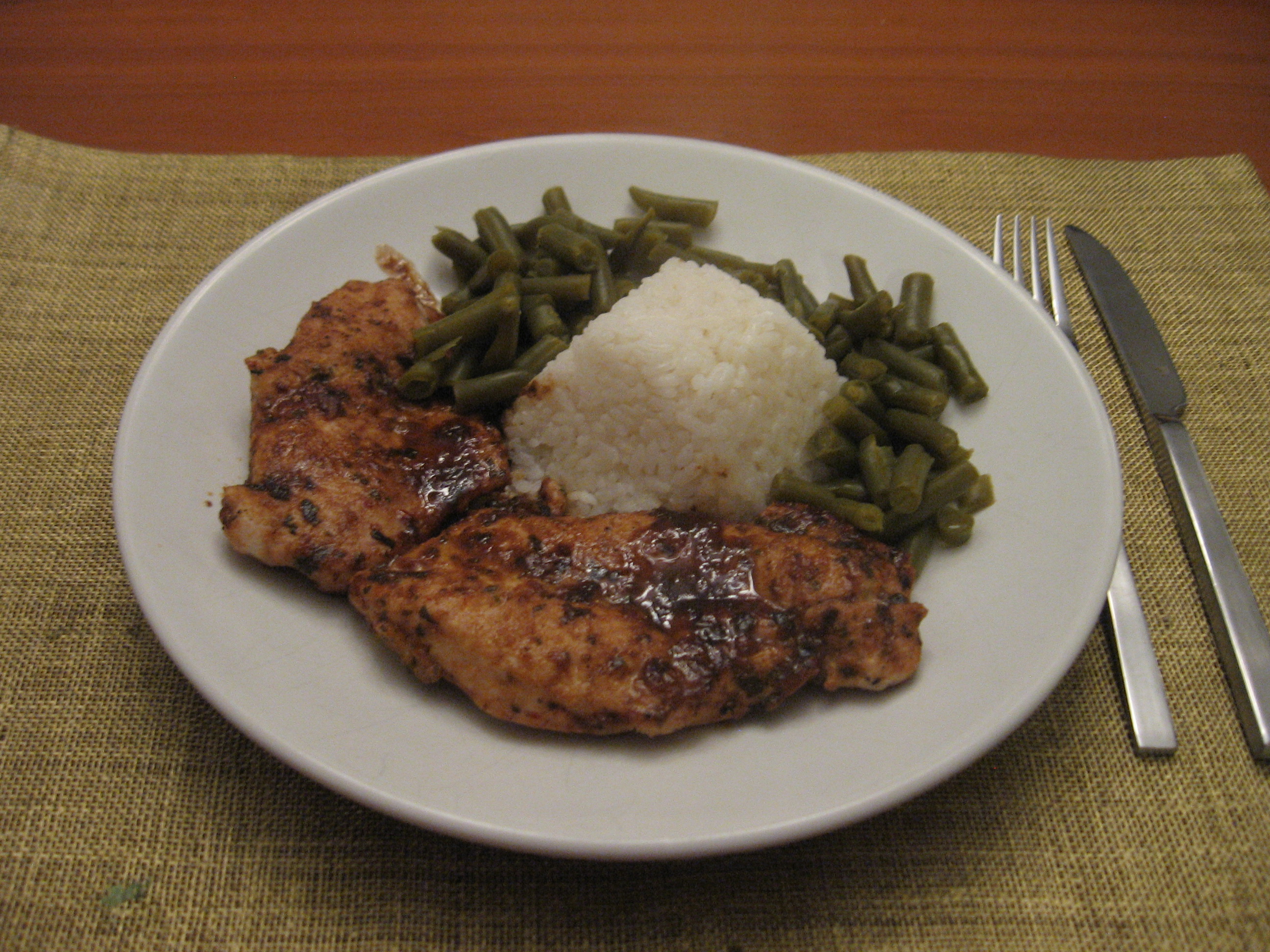 Rosemary ran the Queen's University daycare back in the day and I was part of the first graduating class. Having recently immigrated to Canada from the UK I thought Rosemary had the most enchanting accent (ever) and I would do my very best to speak the Queen's English…a lot. I'm sure it was super irritating so thank you Rosemary for being such a good sport about it. Anyway, Rosemary's daughter Sam and I were the same age so our families spent a fair bit of time together and I'm delighted that our children also get on like a house on fire – having bonded over poutine. Sam  also happens to be the founder of La Vie en Forme Outdoor Fitness. Her training programmes emphasize fun in the great outdoors and are geared to beginner and intermediate exercisers who want to incorporate the outdoors into a well rounded fitness program. This has nothing to do with this recipe other than that she doesn't make or eat crap food and I happen to think she's got an amazing idea. If you live in Old Chelsea…go see her – your jelly rolls will thank you for it. One summer we went to visit Rosemary and Sam's family and one of them (can't remember which) made this amazing chicken. I just found the recipe while rooting around for my standard Christmas cookie recipes so here it is.
Ingredients
2 lbs Chicken thighs or breasts (bone in, skin on – I prefer chicken thighs in this one)
Grated rind and juice of one orange
Grated rind and juice of one lemon
1 Tbsp dijon mustard
1/4 tsp red pepper flakes (or a tsp of sweet thai chili sauce)
1 tsp ground cumin
3 Tbsp soy sauce
4 Tbsp fresh chopped cilantro (optional)
salt and fresh ground pepper
2 Tbsp vegetable oil
1 Tbsp honey
1 Tbsp balsamic vinegar
2 Tbsp butter
Method
Combine rinds and juices, mustard, pepper flakes, cumin, soy and 2 Tbps of cilantro.
Place the thighs or breast in a glass baking dish and pour the marinade over the chicken.
Cover and marinade chicken in the fridge for at least 30 minutes or up to 4 hours.
Preheat oven to 375 F.
Heat oil in a skillet on med-high heat. Remove chicken from marinade, drain well and reserving the marinade in a small sauce pan (you are going to boil the bejesus out of it to make sauce later).
Fry chicken skin side down for 3 minutes. Turn and fry another 3 minutes.
If your skillet is oven proof, pop it in the oven for 15-20 minutes or until juices run clear. Otherwise, put it in a baking dish.
Add honey and balsamic vinegar to the reserved marinade.
Bring the marinade mixture to a boil on high heat and simmer for at least 2 minutes. Reduce heat to low and whisk in butter. Stir in remaining cilantro and pour sauce over chicken.
Serve with rice with veg of your choice. This dish has a kick to it so if you don't like spice leave out the red pepper / chili sauce (the dijon will be spicy enough).
Serves 4-6.
---
---