Thai Coconut Curry with Chicken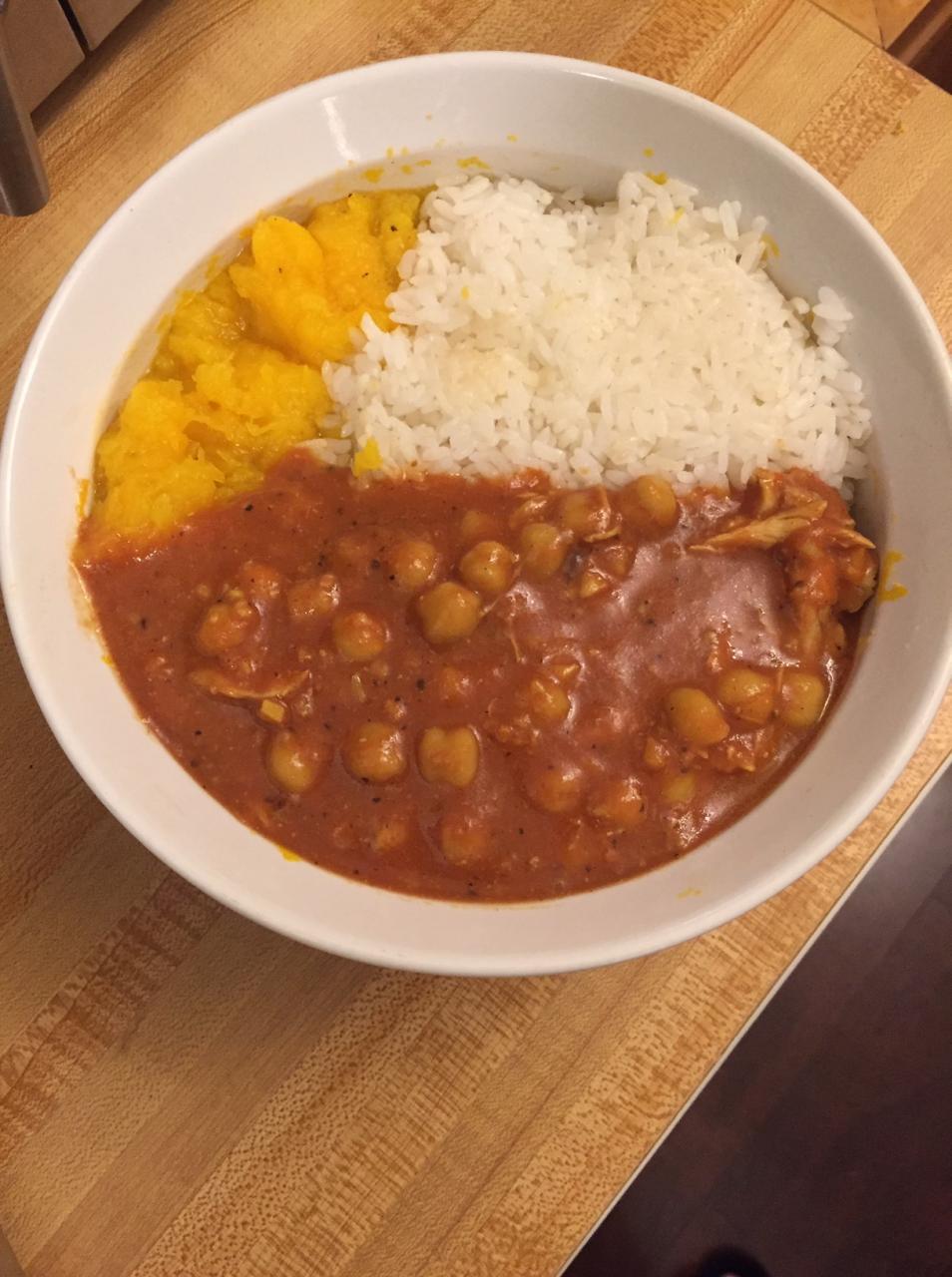 This recipe is based on Kind Earth's Thai Coconut Curry with Kaffir Lime Leaves. I didn't have fresh spinach or basil so just left them out. I also increased the ginger and left over cooked chicken.
Ingredients
1 1/2 cups water
10 kaffir lime leaves
7 cardamon pods
1 Tbsp fresh ginger, peeled and finely chopped
4 large garlic cloves, minced
1 tsp sea salt
2 tsp ground coriander
1/2 teaspoon ground turmeric
1/4 teaspoon black pepper
1 cup passata
1 cup cooked chickpeas
1 cup chopped cooked chicken (optional if you don't want to eat meat)
1/2 cup coconut milk
Method
In a medium-sized pot, bring the water to the boil and add the kaffir lime leaves.
Reduce the heat to a simmer.
Remove the seeds from the cardamom pods and crush with a pestle and mortar or put them through a coffee grinder. Add them to the pot.
Peel and chop the fresh ginger and add it to the pot.
Peel and crush 4 large garlic cloves, mince and add to the pot.
Add the salt, coriander, turmeric, black pepper, passata, coconut milk, chickpeas, and cooked chicken, stir and simmer on low heat for about 20 minutes and turn off the heat.
Server over rice, quinoa, millet or whatever starch you prefer.
---
---