Thanksgiving Meatloaf or "We don't need no stinkin' turkey."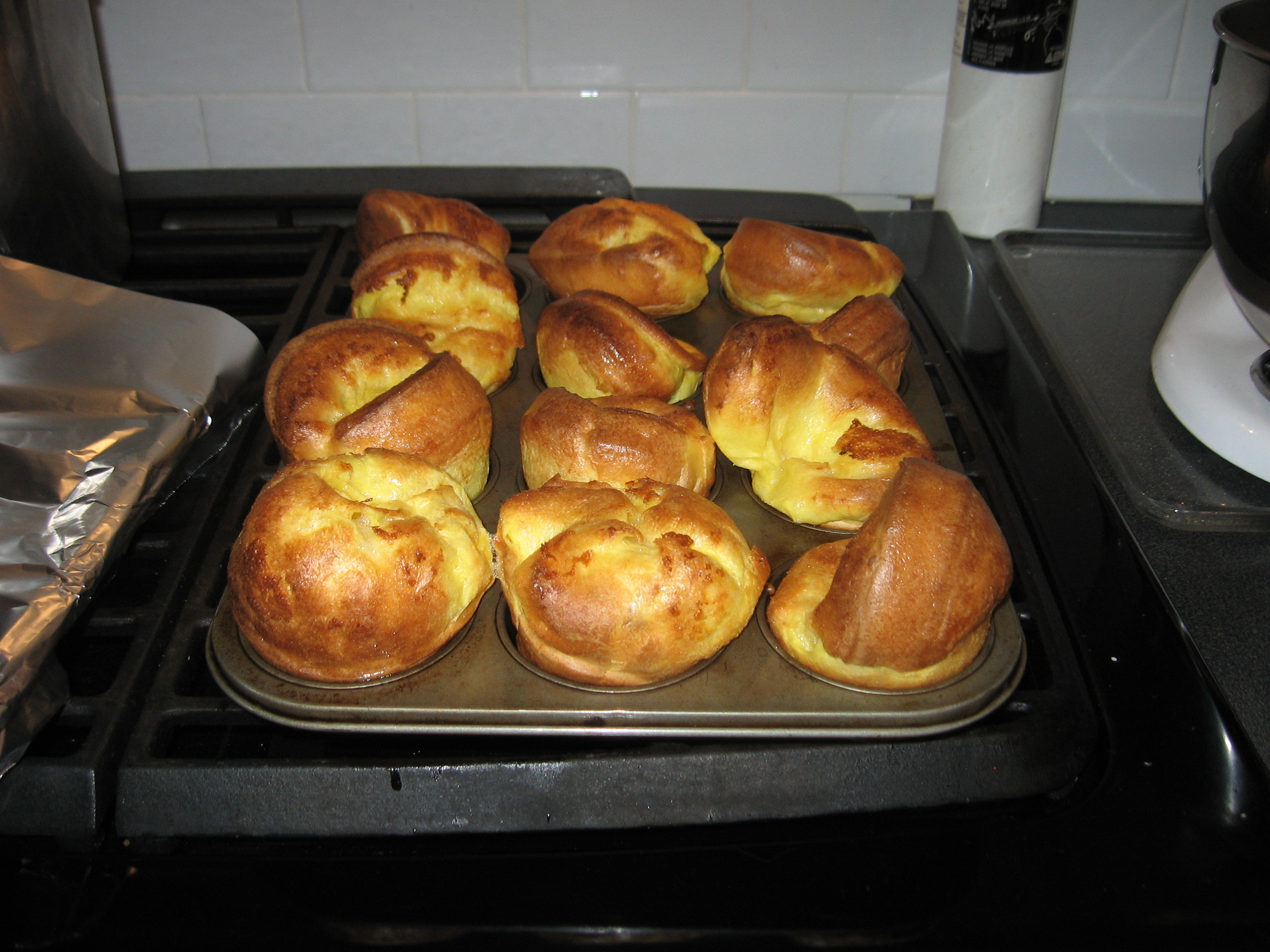 This year my kids went off to their Auntie and Uncle's for a big Thanksgiving feast so I was off the hook for cooking a turkey (insert cartwheel here). However, for Thanksgiving Monday they requested…meatloaf. My daughter "the mostly vegetarian" will eat very few meat things…chicken strips (sometimes) and, wait for it,…meatloaf. Yes, I know you can't get much meatier than meatloaf but there you have it. My son "the carnivore" is also a meatloaf fan. My recipe is a big cheat because I use dry onion soup mix but I rarely have had left overs so I will share it.
Ingredients
1 c. bread crumbs (I like Pastene Italian but you can make your own)
1 egg lightly beaten (not shaken or stirred ha)
1/2 envelope of dry onion soup mix (I like Lipton's)
1/4 c. milk
1/2 c. of your favourite BBQ sauce or good ol' Ketchup
1 lb ground beef (preferably organic)
1/4 lb ground pork (see above)
Grated cheddar (optional)
Method
Preheat oven to 350 F.
Mix first 5 ingredients and then add the meat.
Combine well and put into a lightly greased 2L casserole dish or loaf pan (I'm partial to my loaf pan).
Bake uncovered for 1 hour and 15 minutes. Sprinkle with cheddar and return to the oven for 10 minutes or until the cheese is bubbly.
This year I used a muffin tin to make mini-meat loaves. If you use a muffin tin, grease the cups before you pack in the meatloaf mix, increase the oven temperature to 375 F  and reduce cooking time to 30-40 minutes. The downside to the individual portion approach is that it's a royal pain to dig the mini loaves out (and they are NOT very photogenic, thus the reason for the shot of my highly photogenic Yorkshire Puddings). Next time it's the tried and true loaf pan.
Yield: 6 to 8 servings…at our house it's 6.
I served them with mashed yams, asparagus (which I destroyed in the microwave…next time I will just steam it), Chatelaine's bread stuffing and Yorkshire pudding. I usually make my Mom's stuffing recipe but thought I'd try something new this year. Big mistake. It was good…but you should never mess with nostalgia. First thing my daughter said was, "There's a weird spice in the stuffing."  That would be the Thyme or the fennel bulb (I had left the sage out because I hate the stuff). Otherwise, it's a pretty decent recipe in my humble opinion and uses far less butter than my Mom's artery buster stuffing (MABS) which uses 1 full cup and then some.  I did add the fennel to the onion, celery and garlic mixture but I think it was actually a nice complement. Next time I'll sneak it into MABS and see if she notices.
Yorkshire Pudding
I hadn't made Yorkshire pudding for years and the photo is the result I got from a recipe I found  here. The Youtube video from The Spruce was also useful (thanks!). The equal parts turned out to be 4 eggs to 1 c. milk and 1 c. flour. I used my Kitchenaid and then put the works in the fridge for a couple hours.
Because it's Thanksgiving I also made Cranberry Sauce…my kids love it and it's super easy to make.
Thanksgiving always reminds me of cooking with family friends. I grew up in Ontario where the fall weather intensifies the wonderful smells from a Thanksgiving kitchen. Back in the day, we always had people over to cook (many hands and all that). One memorable Thanksgiving, cooking a turkey with cheese cloth was all the rage. You were supposed to cover the bird with cheese cloth soaked in butter and baste the be-geezus out of it as you went. This particular year they (meaning the adults…I think I was about 10) decided to try it out. Unfortunately, we didn't have any cheese cloth. We did, however, have a box of those lovely pink and blue J Cloths (remember those).  They sort of looked like cheese cloth so someone (who shall remain nameless…not me) came up with the brilliant idea to use those instead. It worked like a charm. Except…the bird came out bright pink. Then someone got the idea to actually read the J Cloth box and discovered that besides red dye number whatever it was, the bloody things are full of cleaning chemicals – yum, yum. I actually can't remember what we ended up eating instead…but it wasn't turkey that year.
---
---