Jamie Oliver's Raspberry Frangipane Tarts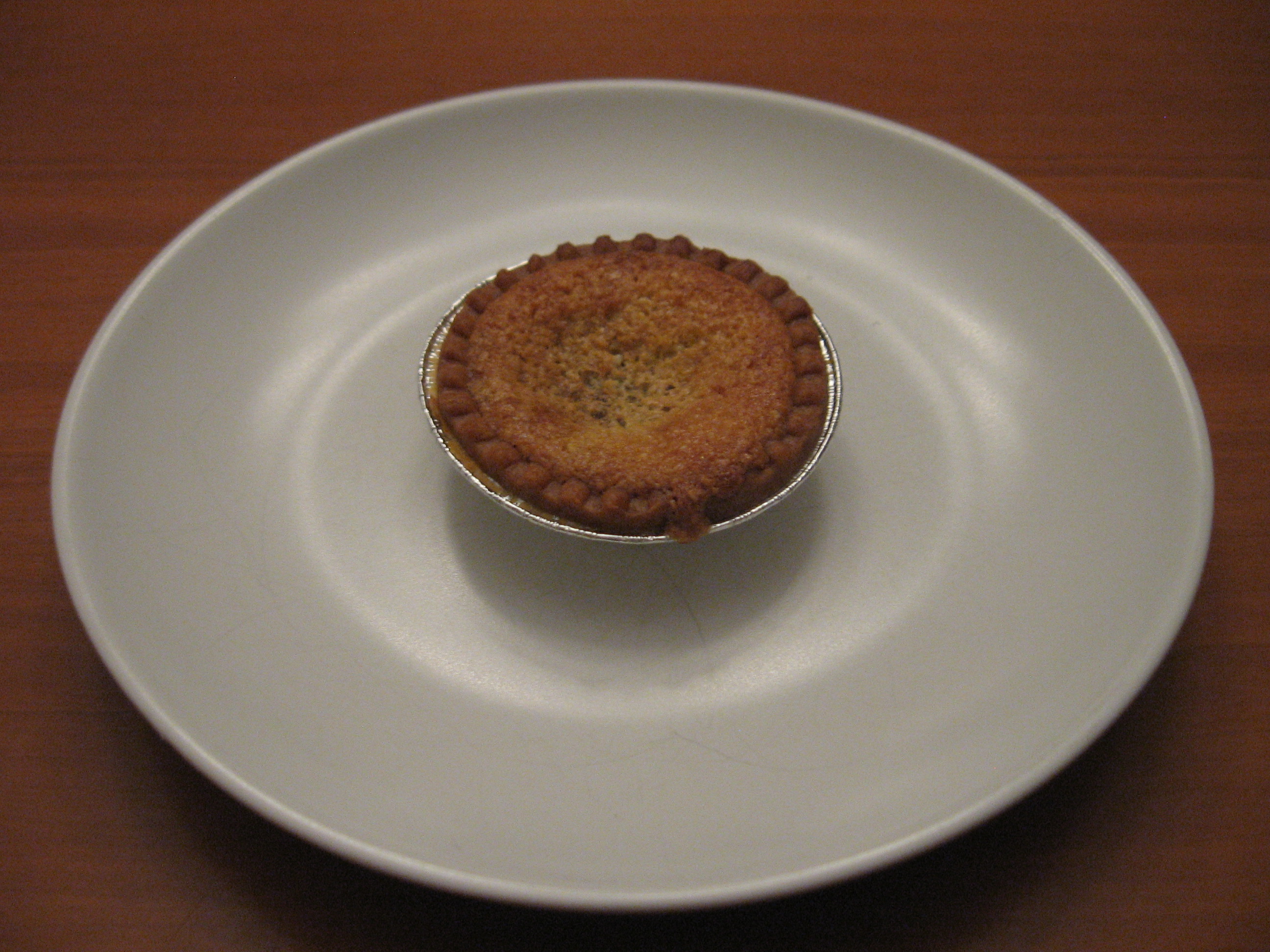 I got this recipe from Jamie's 30 minute meals video series but couldn't find the lovely pastry cases he used at No Frills (must have been a "frilly" item) so I fudged it with sweetened tart shells.  So far I'm baking off 12 and I had loads of frangipani left so I suspect it's closer to 24 (which is good to know because these are easy peasy and would be great for a Christmas treat). I found the jam a little too sweet for my taste but my kids didn't seem to have any issues.
This recipe made enough frangipane filling for 18 standard tart shells. With the six I had left over I thought I'd try just apricots. I just soaked 6 apricots in boiling water, opened them up and placed them inside down on top of the first tsp of frangipane and topped with the second.
Next time I think I'll try some diced apple that has been tossed in lemon juice to balance the sweetness. Overall this is a super easy recipe so I'm game to make them again and try some different variations.
Ingredients:
100 g softened butter
90 g golden caster sugar (I used berry sugar because I had it on hand)
100 g ground almond flour (I used ground almonds)
1 egg
1 tsp vanilla (the good stuff)
zest of half an orange (I forgot this bit the first dozen so it may have cut the sweetness d'oh)
pinch of salt
Raspberry Jam (I think it would also be good with apricot jam)
Cook off the tart shells for 9 minutes @ 375 F and let them cool completely.
Beat butter and sugar together. Beat in the egg, vanilla and almonds. Add the pinch of salt.
Preheat oven to 375 F.
Place a scant tsp of jam in each tart shell. Place a tsp of frangipani on top. Follow with another tsp of jam and end with another tsp of frangipani.
Bake for 18 minutes.
---
---