Chili Lime Albacore Tuna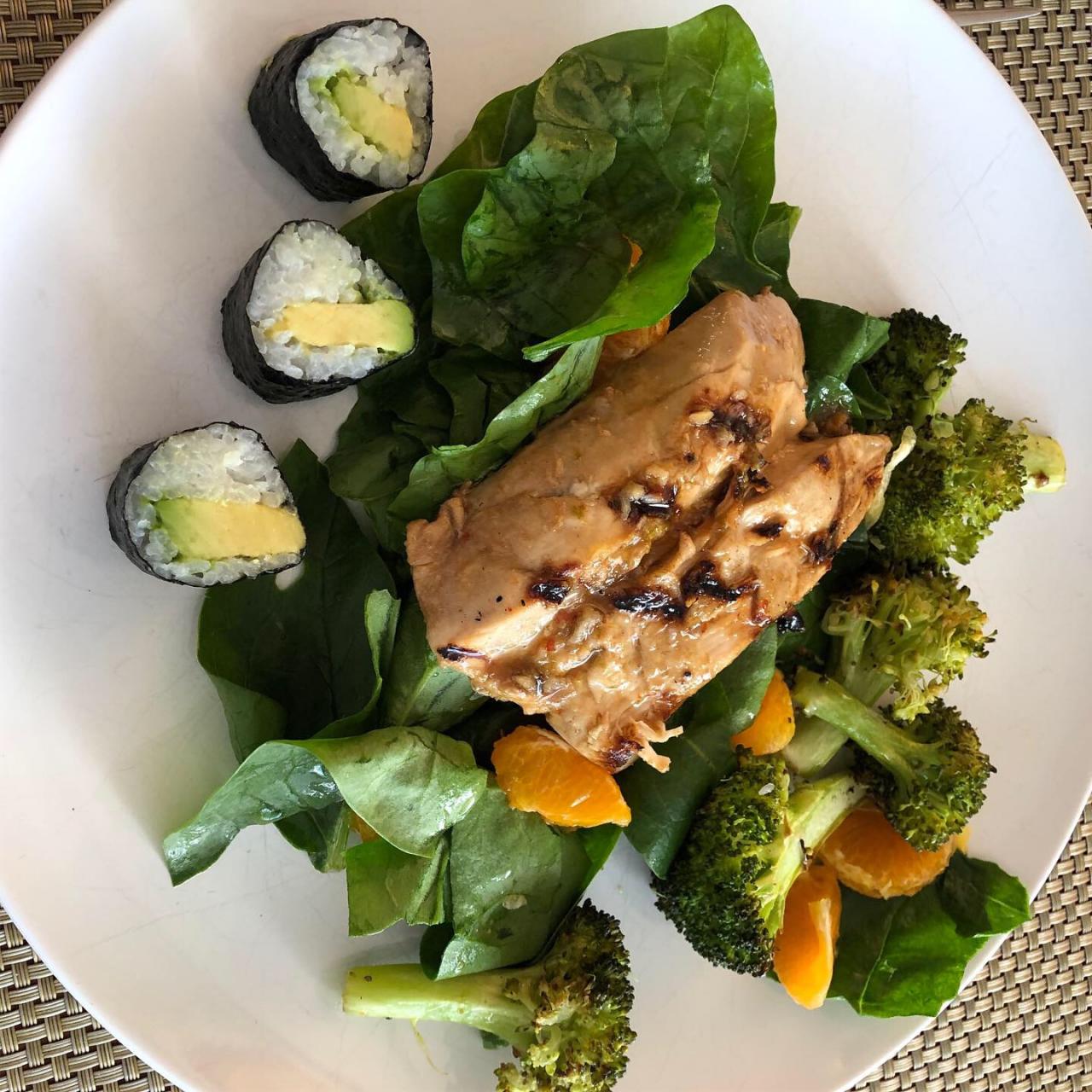 I got two pieces of sushi grade Albacore Tuna from Skipper Otto and made this recipe based on the Lime Chili Marinated Tuna Steaks from the Recipe Girl, Lori Lange (thanks Lori!). I made a few modifications as noted below.  I also "butterflied" the tuna (which is code for me cutting it into two fillets as best I could). I opted to grill the tuna on a cast iron grill pan, but I"m sure the original recipe is fabulous.
Ingredients
2 pieces of Albacore tuna
Zest and juice of 1 lime
2 Tbsp soy sauce or Bragg's (I used Bragg's)
2 Tbsp sweet thai chili sauce
2 tsp olive oil
1/2 tsp of corn starch
2 Tbsp water
Method
Rinse tuna and pat dry.
Whisk together the lime zest and juice, soy sauce (or Bragg's), sweet thai chili sauce, and olive oil in a small bowl.
Put the tuna in a non-reactive dish and pour the marinade over tuna, turning it over to coat.
Cover and refrigerate for at least 1 hour.
Oil your grill pan and heat it up over medium-high heat.
Remove tuna from marinade and pour remaining marinade into a small saucepan.
Grill tuna for 1-2 minutes on each side. I was just after a quick sear (this was sushi grade tuna and could have been eaten without cooking it).
Remove fish to a serving dish and keep warm.
In a small bowl, whisk the cornstarch with 2 tablespoons water until smooth.
Bring reserved marinade to a boil over medium-high heat.
Whisk the corn starch and water into the marinade. Stir until sauce thickens, about 1 minute.
Spoon sauce over tuna steaks and serve immediately.
I served this tuna over a simple spinach salad with mandarins and red wine vinegar dressing and a side of roasted broccoli and avocado maki. It was delicious.
---
---