Savoury Cheese and Onion Pie…Without the Bacon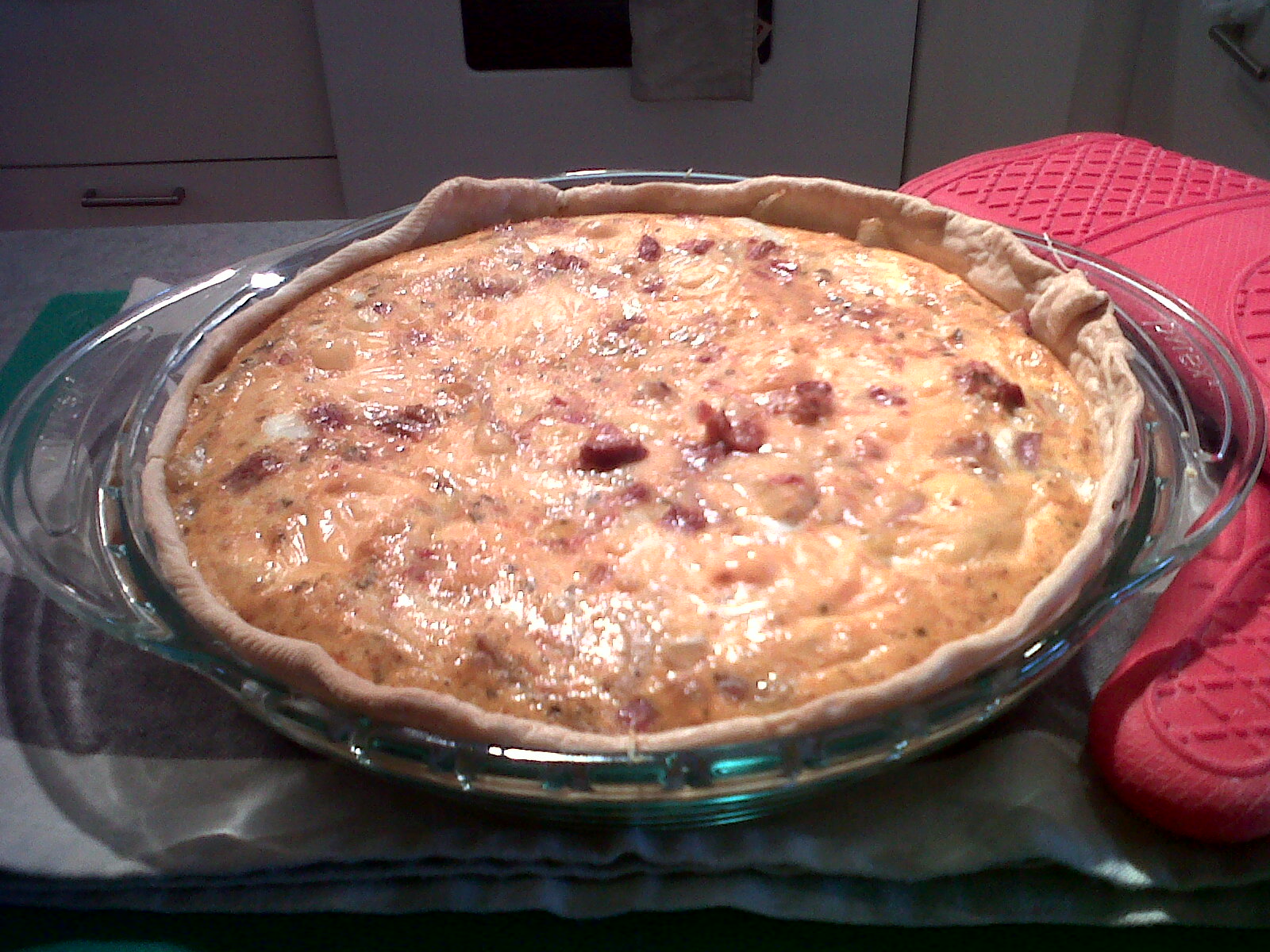 Friday is usually pie day at my office but this week we received more than our fair share of chocolates and sweet goodies of all sorts. This meant no one felt like making a sweet pie so we opted for a savoury version. Further, the number of vegetarians at the office is increasing at an alarming rate and they put the kibosh on adding smoked salmon or bacon… so I caramelized the onions instead.
Ingredients:
6 eggs
1 Tbsp Half and Half or cream
1 healthy Tbsp of sun dried tomato pesto
1/2 c. grated cheddar, or more
1 large yellow onion, cut in half and sliced medium thin and cut in half again
1 large red onion, cut in half and sliced medium thin and cut in half again
1 Tbsp olive oil
1 Tbsp butter
1 pie crust (home made or otherwise…I used a Pilsbury crust)
Salt and pepper to taste
Preheat oven to 350 F.
Sauté onions slowly in olive oil and butter until they start to caramelize (about 15-20 minutes).
Roll out crust and put in pie plate, prick the bottom and sides.
Put half the grated cheese in the bottom of the crust.
Top with caramelized onions. Sprinkle on remaining cheese…our office cheese grater sucks so I cheated and sliced cheese for the top of the pie.
Beat the eggs with the Half and Half and the pesto.
Pour egg mixture over the onions and cheese.
Bake for 30 minutes.
Serves 4-6 hungry Skunkworkers.
---
---