Pasta All'Interno Loddi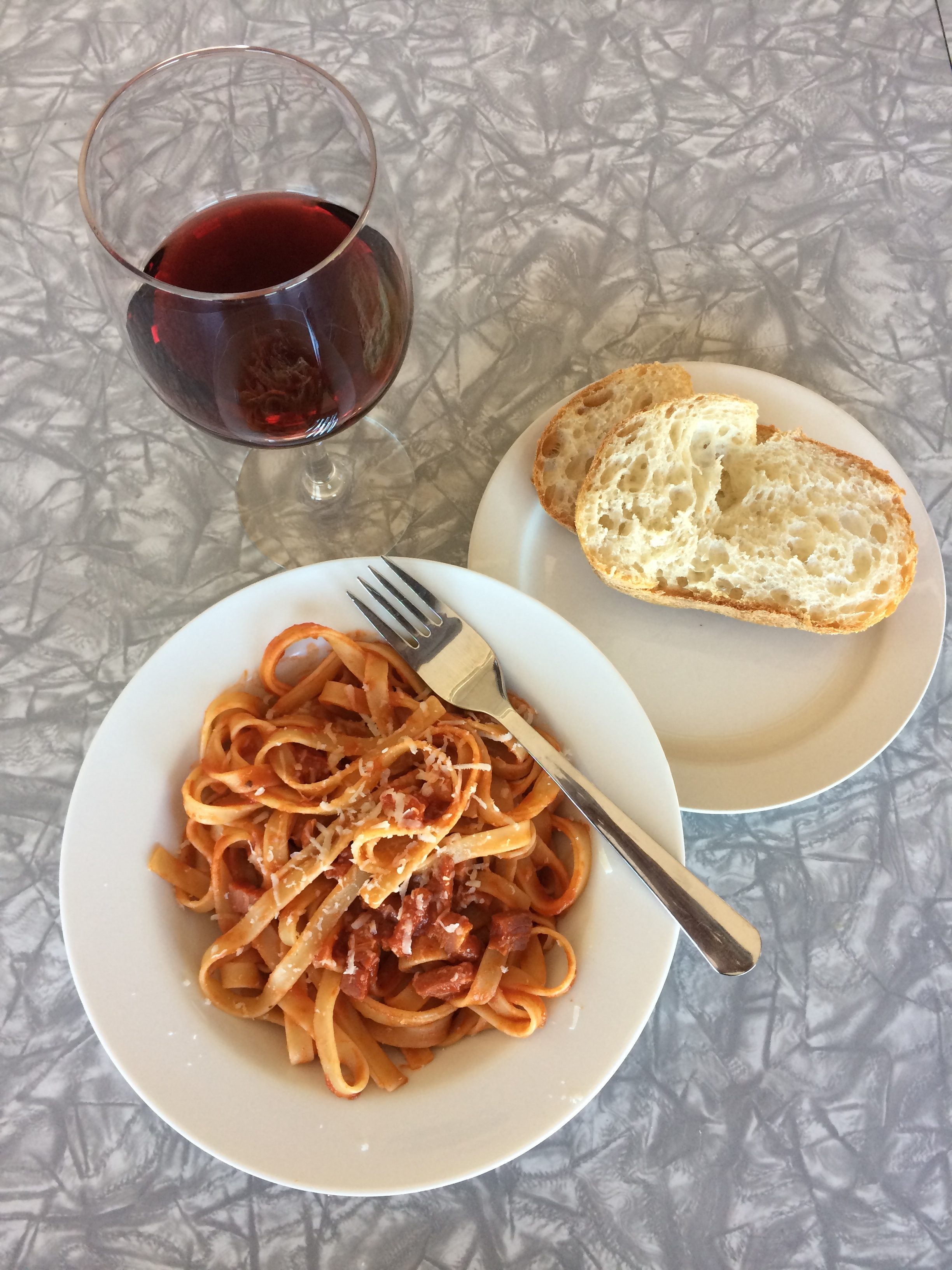 This recipe is from our multi-talented intern, Alessandro Loddi, who originally hails from Italy.
Hi Alessandro! (ignore Doug's very Canadian gesture).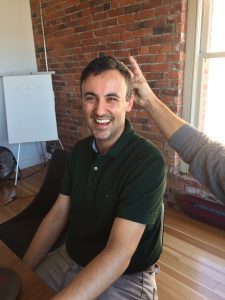 Alessandro treated Skunkworks to the pasta his Mamma makes him – a less spicy version of Pasta All'arrabiata.
Ingredients
1 lb pancetta, diced
1 shallot, diced
Olive oil for the pan
680 – 750 g jar of Passatta or Italian strained tomatoes (in this case he used Di Pompei organic strained tomatoes from Renzullo Food Market but Mutti is another popular brand readily available in Vancouver)
1/4 cup fresh basil, chopped
Black pepper to taste (if you want it spicy (arrabiata) then add 1/4 tsp chili flakes with the tomatoes
Pecorino Romano to taste
Alessandro says that if you want you can fry 1/4 clove of garlic with the pancetta and shallot but remove the garlic before you add the tomatoes.
Method
Heat olive oil in a pan, add pancetta and shallot (and garlic if you like) and fry until the onion is translucent.
Add the tomatoes (and chili flakes if using) – remember to remove the garlic before this step if you are using it.
Add the basil, stir.
Let simmer while you prepare the pasta.
Cook up what ever pasta you like (we had linguine). Drain the pasta reserving a bit of the pasta cooking water to loosen the sauce.
Add the pasta to the sauce and add the reserved water to loosen, the cheese and black pepper.
Open the wine (a good Italian red, of course) and plate up.
Boun appetito and salute!
Save
Save
Save
Save
Save
Save
Save
Save
Save
Save
Save
Save
Save
Save
Save
Save
Save
Save
---
---