Quick Pickled Red Onion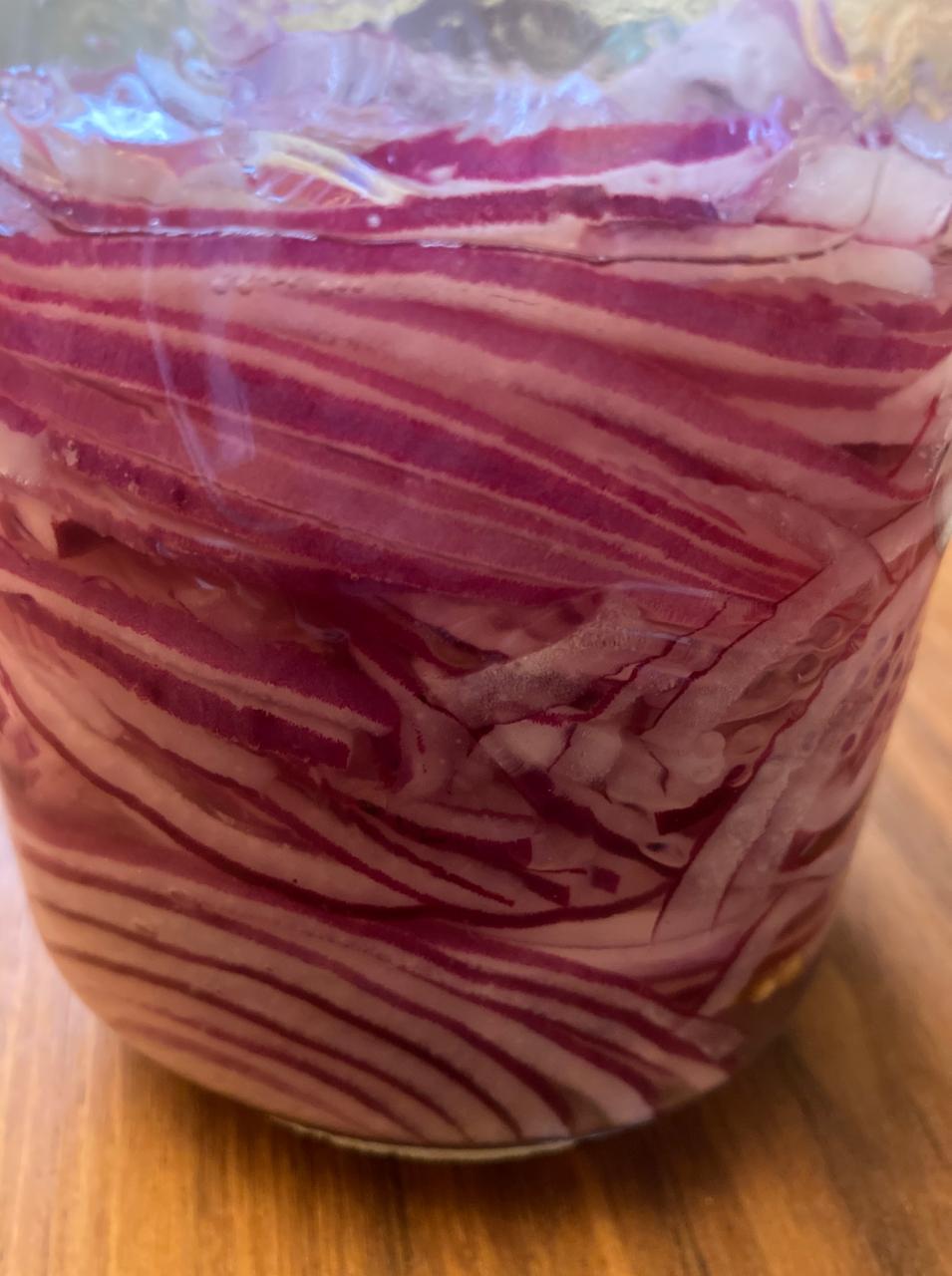 There's a Gastown restaurant called Birds & Beets that serves their breakfast sandwiches with pickled red onion on top. They are oh so delicious so I decided to make some at home.
Ingredients
1 large red onion, peeled, cut in half and sliced thinly
3/4 cup white vinegar
1/4 cup water
1 teaspoon salt
2 tablespoons sugar
1/2 tsp black pepper balls
1 bay leaf
1/2 tsp corriander balls
1 whole clove
Method
Combine vinegar, water salt and sugar in a small pot bring to a simmer over medium heat until the salt and sugar have dissolved into a pickling liquid.
Put the pepper, bay leaf, coriander and cloves in the bottom of a 1 quart jar and place the sliced onions on top.
Pour the pickling liquid over top and press the onions down so that they are covered.
Place the lid on the jar and leave to steep for at least 30 minutes (longer is better).
If you are not going to use them straight away, pop the jar in the fridge. They will keep for 2 weeks (if they last that long).
---
---