Coconut Banana Mango Smoothie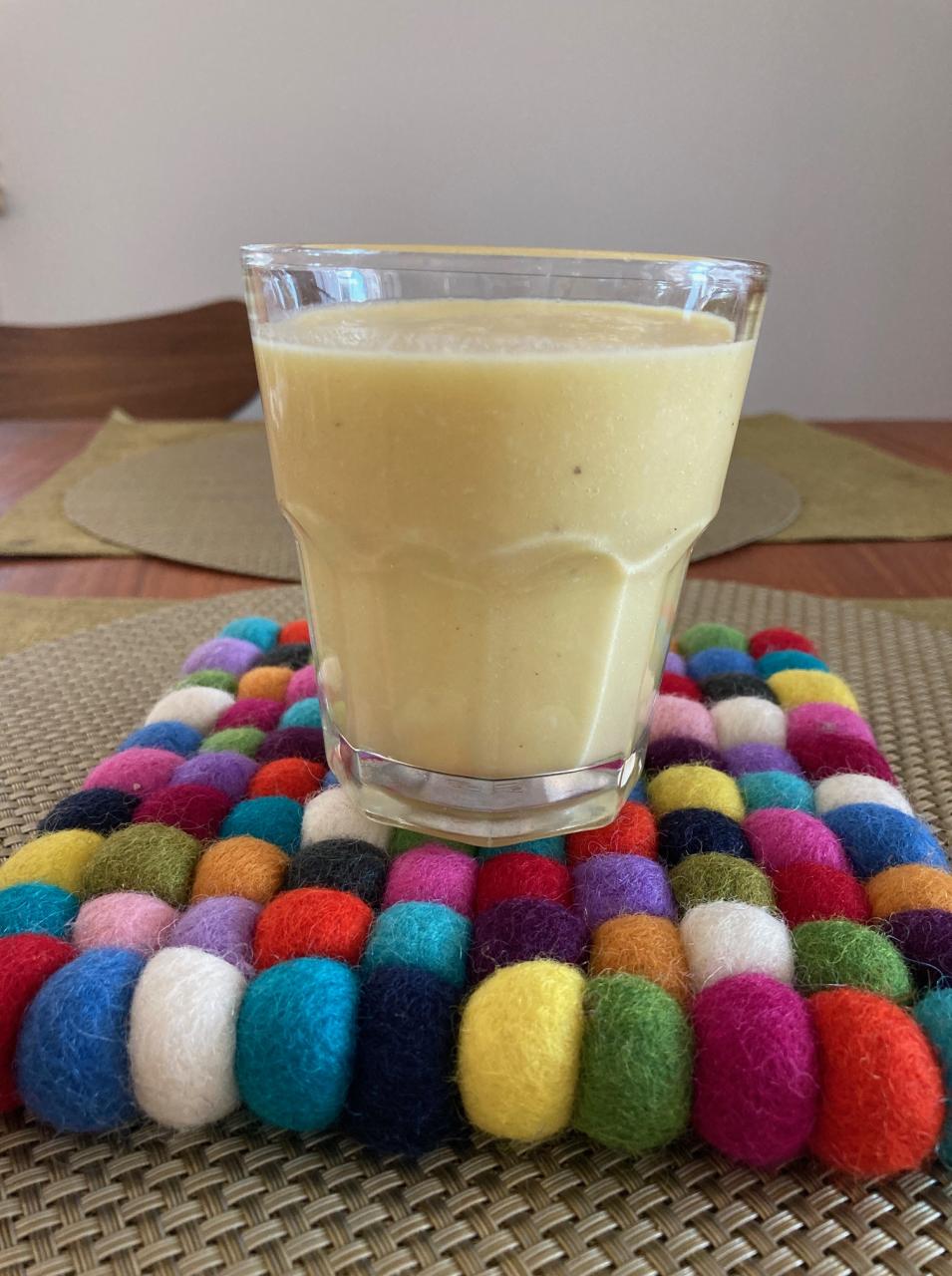 I bought some frozen coconut chunks and mango while on a frozen fruit shopping spree so I added a banana and thought I'd try them out in the Nutribullet to make this delicious coconut banana mango smoothie.
Load the following ingredients in the order give it a whiz.
1/4 cup frozen coconut chunks
1/2 cup frozen mango chunks
1 banana broken into chunks
1/4 cup vanilla Skyr (Icelandic yogurt – but any yogurt will do)
1 cup orange juice
1/2 cup water
Makes enough for two 80z smoothies.
I liked this one.
---
---