Buttermilk Cornmeal Muffins with Niblets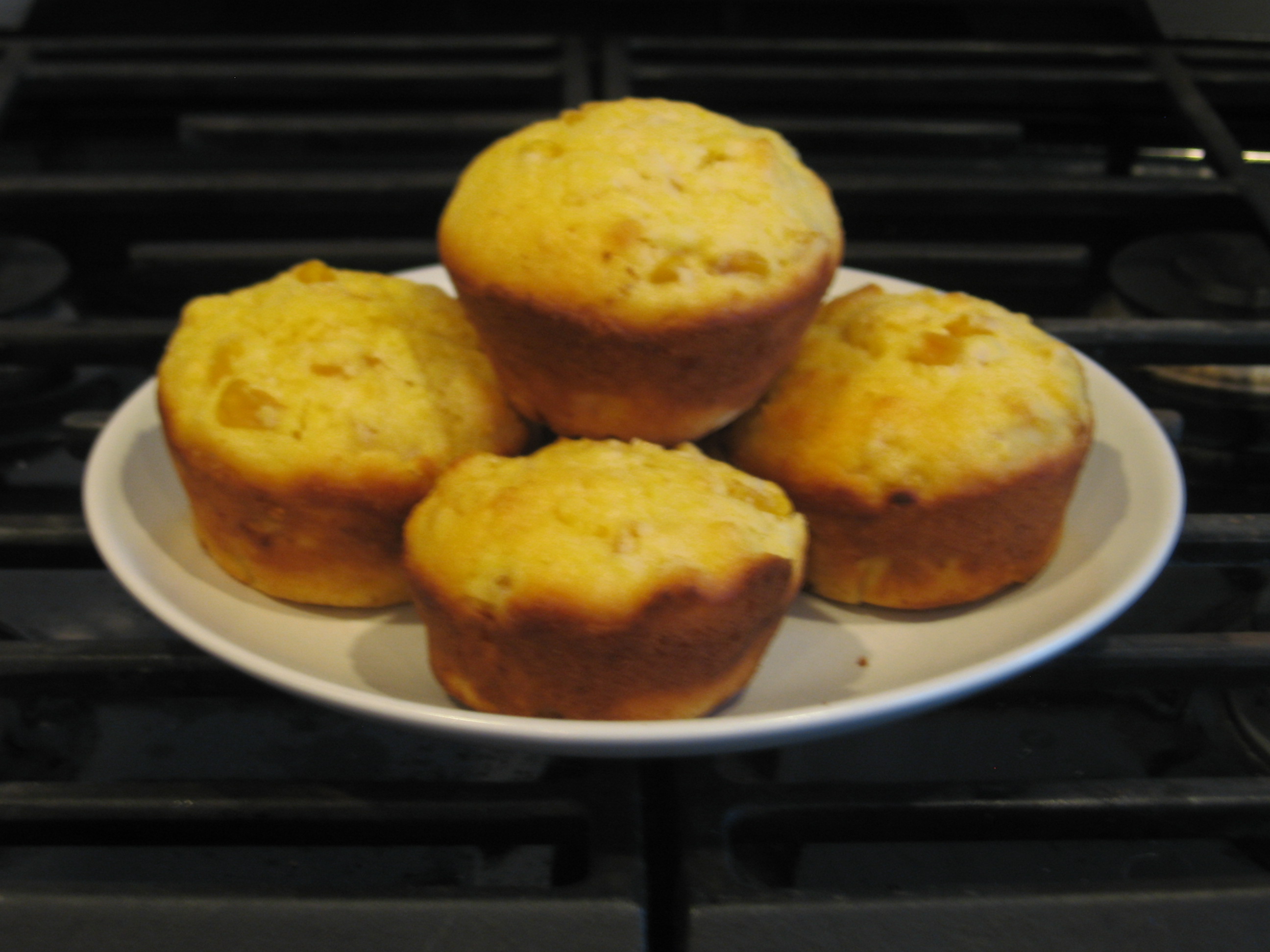 These are quick to whip up and a great extra for lunch or dinner. You could probably reduce the sugar to 1/4 c. because of the sweetness from the niblets.
You will need:
3/4 c. yellow cornmeal
1 1/4 c. buttermilk
1 c. all purpose flour
1/3 c. white sugar
1 Tbsp baking powder
1/2 tsp salt
1 egg
1/4 c. vegetable oil
1 12 oz (341 mL) can of niblet corn drained.
Preheat oven to 400 F.
In a medium sized bowl combine cornmeal and buttermilk. Stir and let stand for 10 minutes.
Combine flour, sugar, baking powder and salt in a second large bowl.
Whisk egg and oil into cornmeal and buttermilk and stir in the drained niblets.
Add wet ingredients to dry and stir until just combined (don't over mix).
Grease a 12 muffin pan (or use large paper liners).
Fill muffin cups 2/3rds full.
Bake for 20 minutes until golden. A skewer should come out clean. If there is still batter sticking then bake another 2-3 minutes.
Remove from oven and cool 5 minutes before loosening sides to allow muffins to cool completely.
Makes 12 medium sized muffins.
---
---