Home Made Pita Bread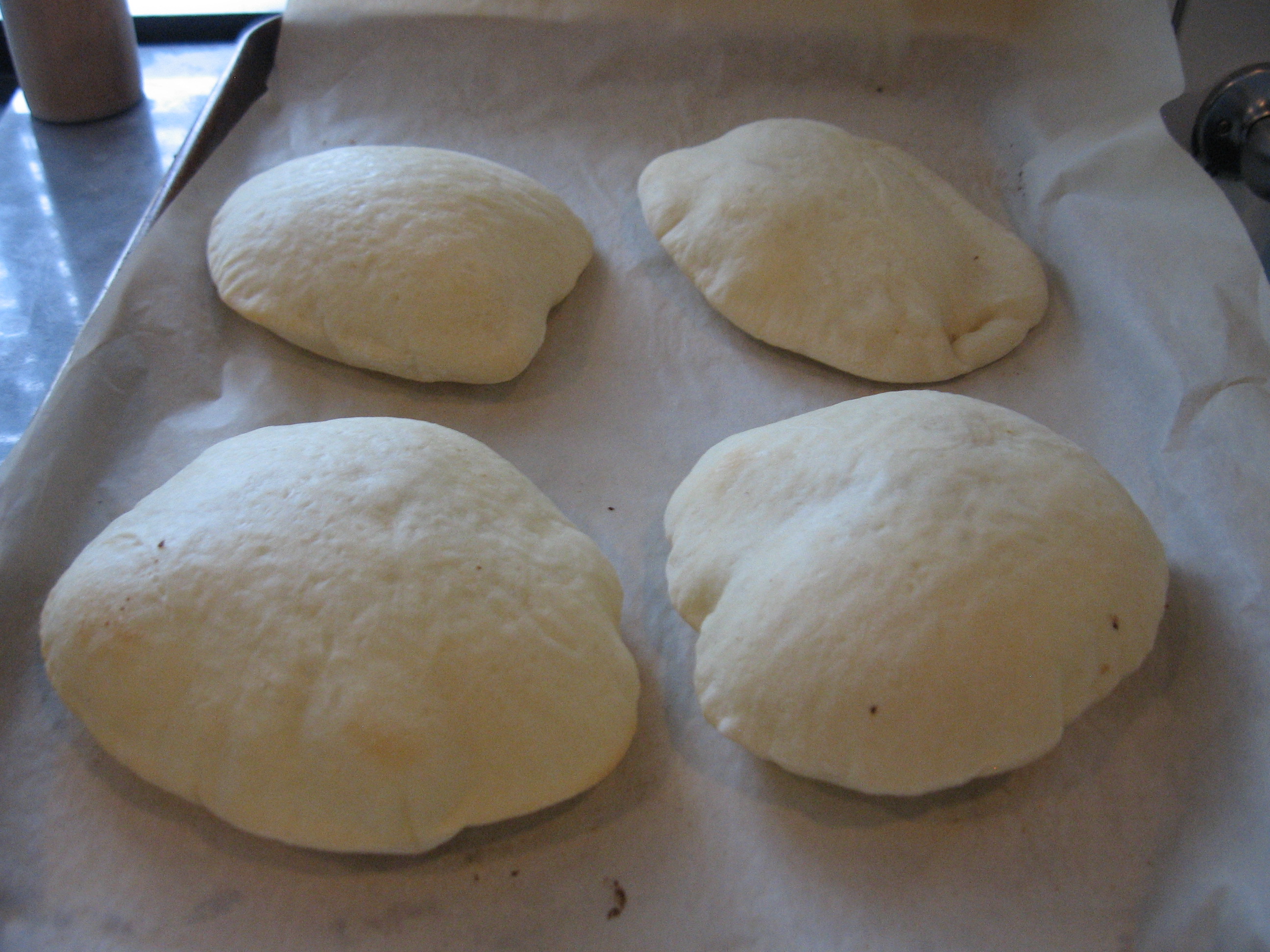 If you have a bread maker it's easy to use the dough cycle to make home made pita bread. This recipe comes from Better Homes and Gardens® More Bread Machine Bounty. It's actually got a lot of great bread machine recipes in it.
Ingredients
3/4 c. milk (brought to room temperature…microwave it for 30s)
1 Tbsp olive oil
2 c. bread flour
1 tsp sugar
1/2 tsp salt
1 heaping tsp dry active yeast
Add ingredients in the order listed. Select the dough cycle on your bread machine and press start. When cycle is complete remove the pan, cover and let rest for 10 minutes. Preheat oven to 450 degrees. Divide dough into 8, roll into smooth balls and roll dough balls into 6″ circles on a lightly floured board. Place pita rounds on two cookie sheets lined with parchment. Cover and let them rise about 30 minutes.
Bake pitas 5-7 minutes flipping after the first three. Remove from oven and cool on wire rack.
Makes 8.
---
---