Breakfast Cookies #2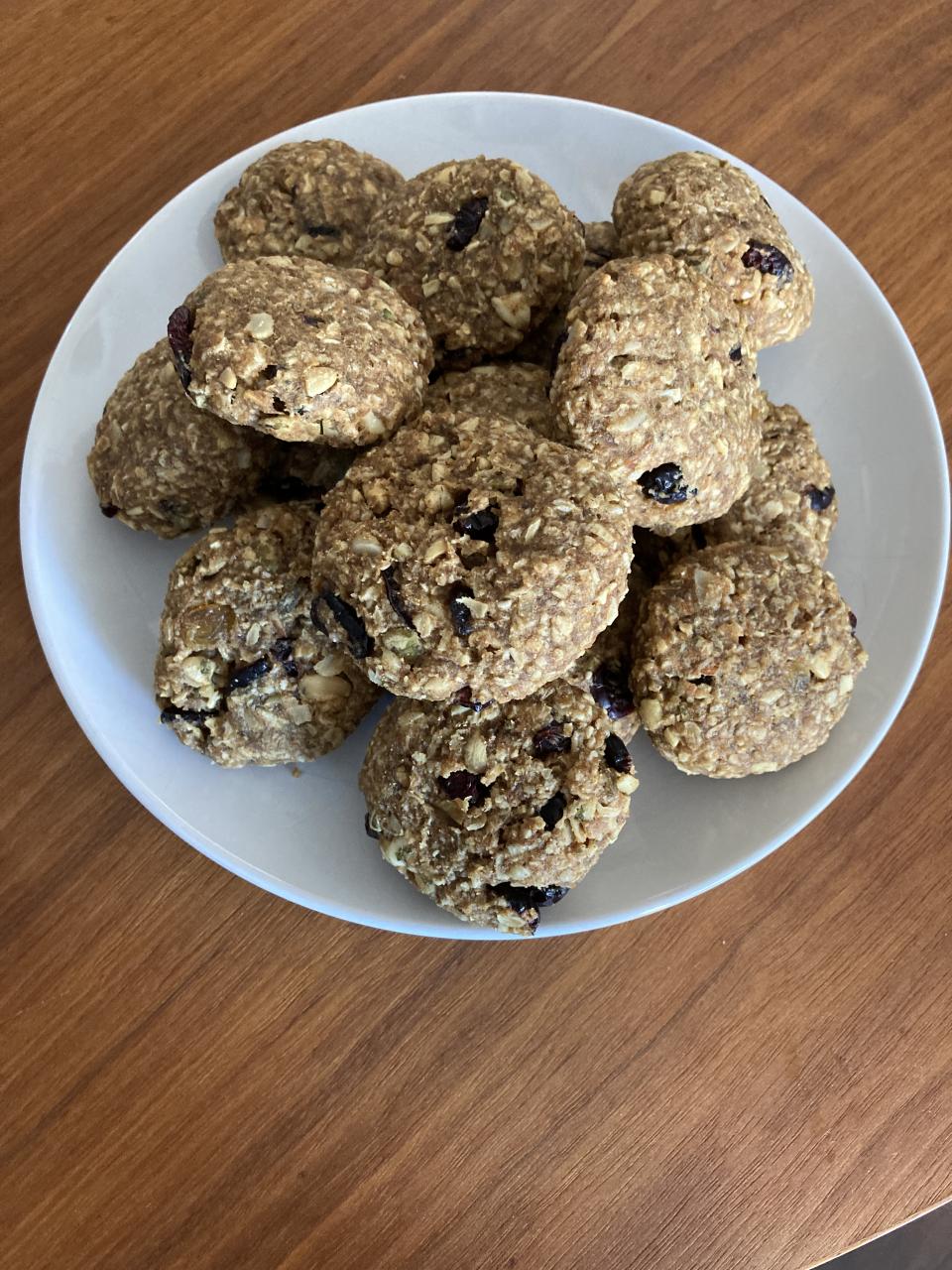 This breakfast cookie recipe is easy, quick and makes 18 breakfast cookies. I was going to use honey or agave instead of sugar but discovered I was out so I ended up using brown sugar. You could substitute any kind of nut butter for the peanut butter or use a nut-free spread.
Ingredients
1 cup peanut butter
1/3 cup apple sauce
1 large banana
1 tsp vanilla
2 cups whole oats
1/2 teaspoon salt
1 teaspoon ground cinnamon
1/3 cup brown sugar
1/2 cup dried cranberries
1/2 cup toasted pumpkin seeds
1/2 cup raisins
Method
Put peanut butter, apple sauce, banana and vanilla in the bowl of a stand mixer and mix on low to medium until well combined.
Mix all the dry ingredients together and then add them to the mixing bowl and mix until the ingredients come together.
Let stand for 20 minutes to let the oats absorb some of the liquid.
Preheat oven to 325 degrees F and line a baking tray with a silpat or baker's parchment.
Scoop a golf ball-sized amount of dough into your hand, roll into a ball, and flatten slightly.
Place cookie dough balls on the baking tray 1″ apart and bake for 18 minutes or until edges start to brown.
Remove from oven and cool on tray for 10 minutes. Then move to a wire rack to cool completely.
Put in an airtight container or freeze them (they freeze well).
Makes 18 cookies.
---
---