Almond Thumbprint Cookies with Blueberry and Raspberry Jam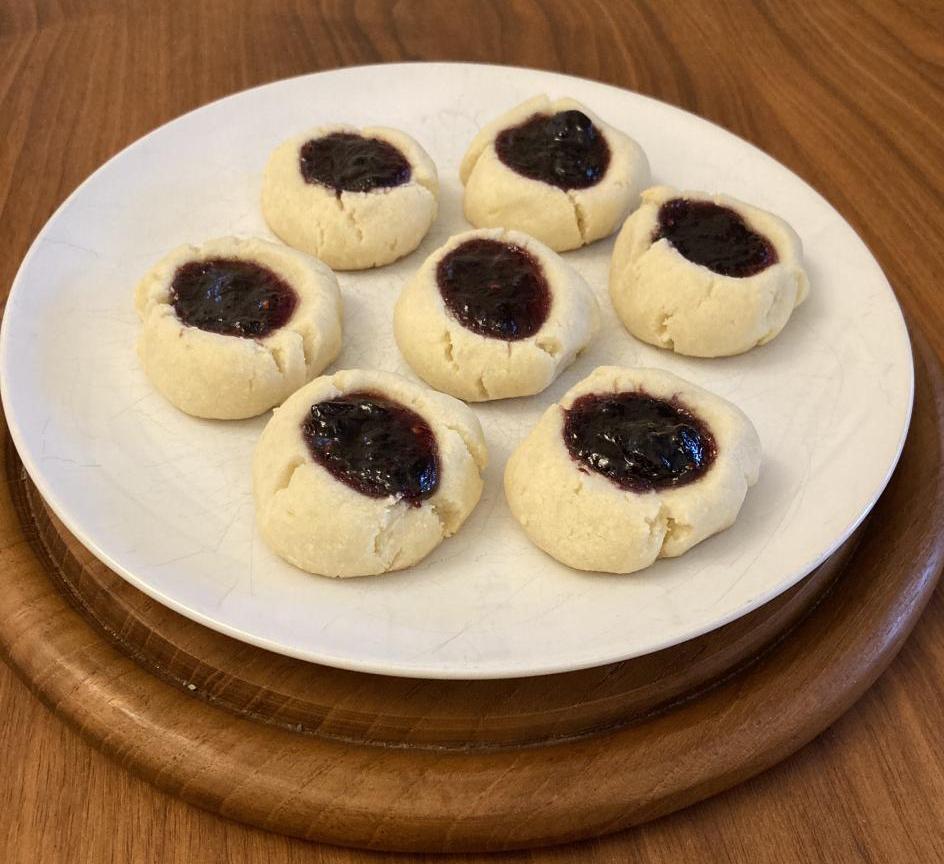 Almond thumbprint cookies are easy and can be made with any kind of jam that you like. This recipe is based on Martha Stewart's Iced Thumbprint Cookies recipe, but instead of the icing sugar mixture I used a half-and-half mixture of blueberry and raspberry jam and followed the usual instructions for making jam thumbprint cookies. Some recipes added the jam after but I opted to bake the jam. The cookie base is not overly sweet (which I like).
Ingredients
1 cup butter, softened
1/4 cup white sugar
1 teaspoon vanilla
2 cups flour
1/4 teaspoon salt
1 cup ground almonds
1/4 blueberry jam
1/4 rasberry jam
Method
Cream butter and sugar in KitchenAid or electric mixer fitted with the paddle attachment on medium-high until pale and fluffy, 2 to 3 minutes.
Reduce speed and add vanilla.
Mix flour, ground almonds and salt together.
Reduce speed to low, and gradually add dry ingredients until combined.
Wrap the dough in plastic, and refrigerate until firm, about 1 hour.
Preheat oven to 350 degrees.
Line baking sheet with a silpat or baker's parchment.
Mix the jams together.
Shape dough into 1″ balls, and space 2 inches apart on baking sheet.
Press thumb into center of each cookie. Dip your thumb in flour or water will prevent sticking.
Fill the indents with 1/2 tsp of the jam mixture.
Bake 15-20 minutes or until golden brown.
Let cool completely on sheets.
Dust with icing sugar (optional).
---
---