Comfort Food Oatmeal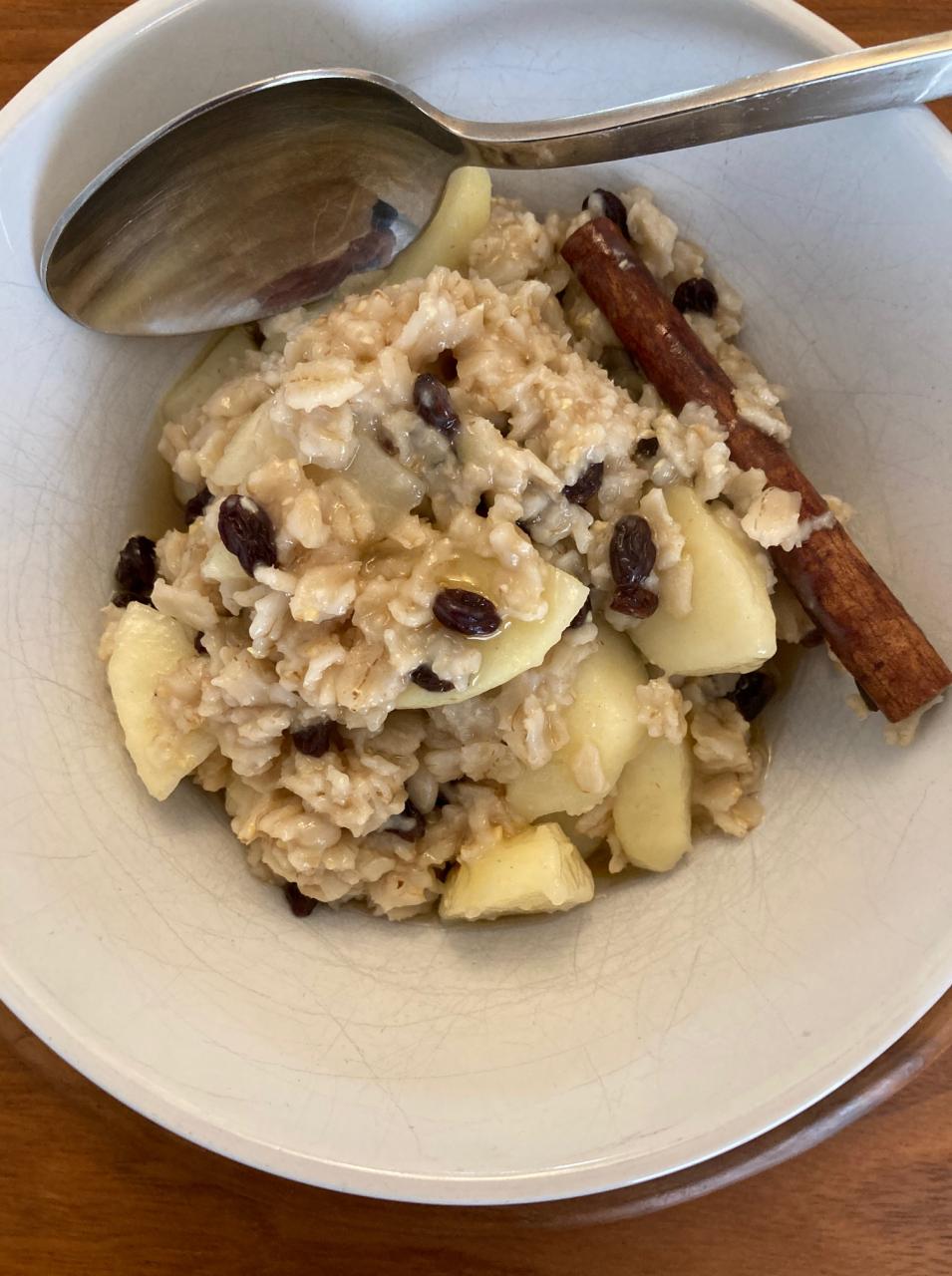 Oatmeal. Cheap, filling, and good for you. There's something about oatmeal made with cinnamon, apples and currants that says comfort to me. It's easy and a great way to use up that less than crisp apple in the fridge. As a bonus, it makes the kitchen smell all cinnamon-y good.
Ingredients
1 C large flake oats (gluten-free if that matters to you)
2 C water
pinch of salt
1-2″ of cinnamon stick
1 apple, peeled, quartered and sliced
1/2 C currants
Method
Bring salted water to a boil.
Stir in the oats and add the cinnamon stick.
Reduce heat to medium-low and set the timer for 10 minutes.
Slice the apple into the pot and add the currants.
Stir occasionally.
Remove from heat after 10 minutes and let stand for 2 minutes.
Top with your favourites or eat it as it. I topped mine with a splash of maple syrup.
Serves 2
---
---