Der Scchhhhhhnecken…or why I like Tom Douglas' Grandma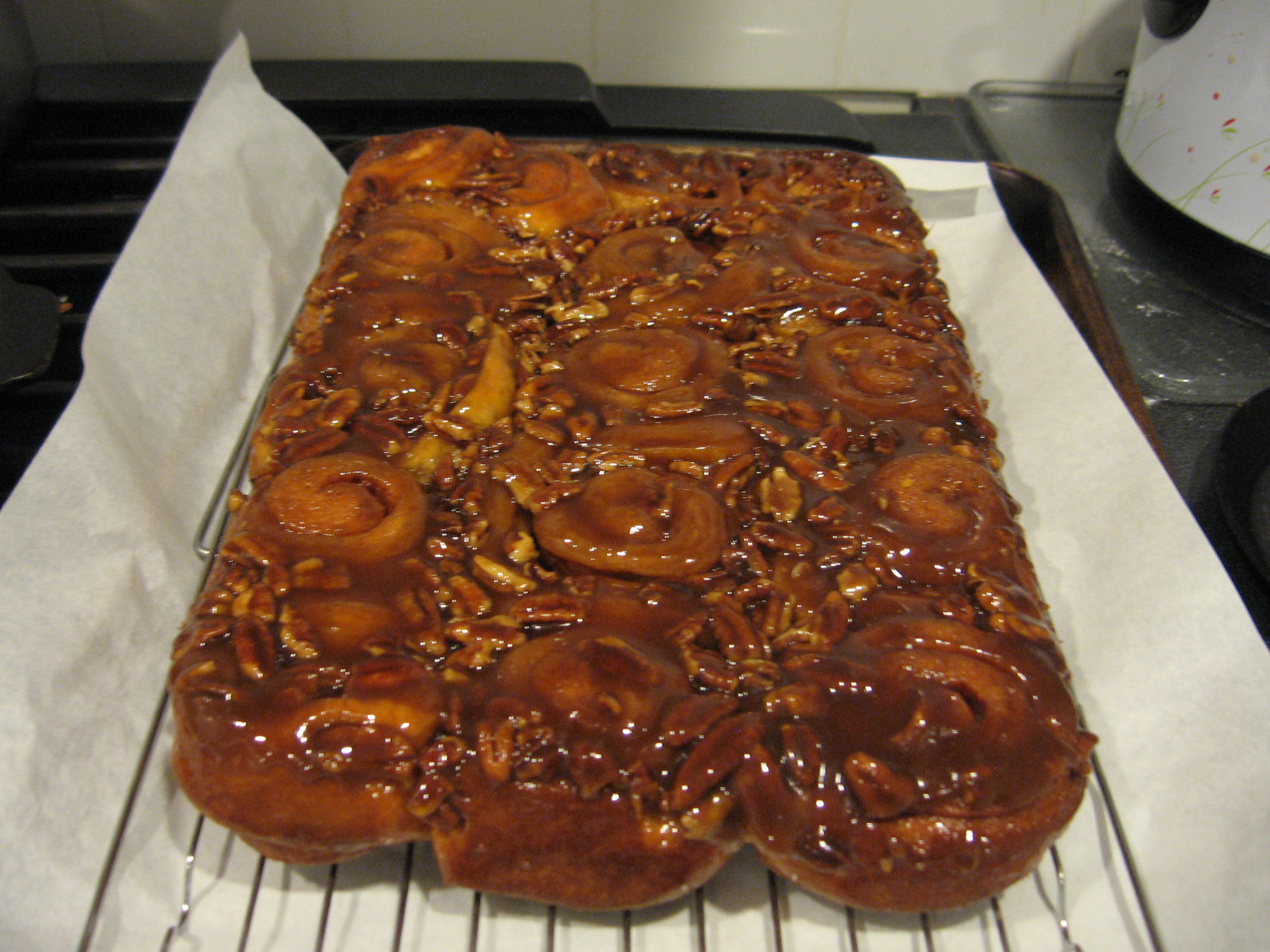 I am still working my way through The Dahlia Bakery Cookbook. Sorry kids no fruit and veg this week…but how about some SNAILS ahahaha.  Schnecken is the German word for snail and the term given to a rather lovely gooey treat similar to the Chelsea buns I used to get as a kid (except without those awful candied cherries…yuck).  Really any sweet bread dough will do for this recipe. The gooey topping is butter, brown sugar, corn syrup and pecans and the dough is brushed with (more) butter and sprinkled with copious amounts of cinnamon sugar before rolling. Did I mention I can no longer fit in to any of my jeans? No…well never mind.
Here's my photo journal foray into the world of Scccchhhhhhhnecken…note: I heard a lot of "Are they ready yet?" and "How come they have to cool?" but then there was that silence that descends when one is chewing a little piece of heaven. As an added bonus…I promise you there is no grit in these snails ha!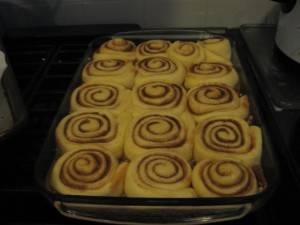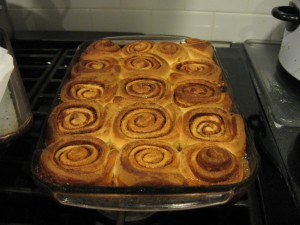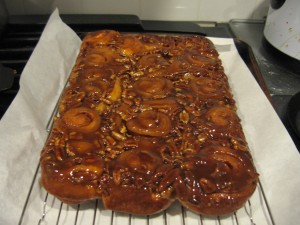 MMMMMMM Scccchhhhhhnecken!
---
---