London Fog Sugar Cookies….'Cause winter is coming…and with winter…comes Christmas!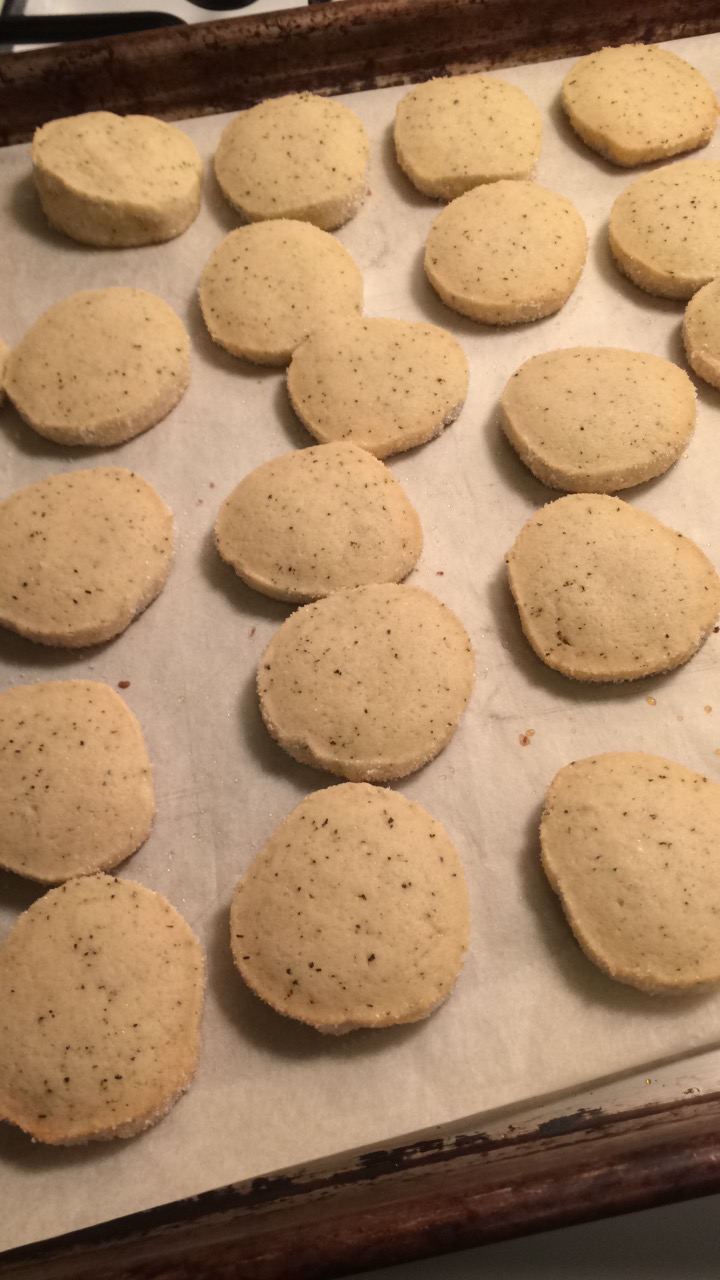 Ice box cookies are a good thing, as Martha would say. And this recipe for London Fog Sugar Cookies from Sarah (of the voracious appetite) at Devour is so good I am still thinking about them. Thank you, Sarah!
If you are looking for a great cookie to use in a cookie exchange, this is it. Mind you…I liked them so much I'd have a hard time parting with them.
The only changes I made were to double the Earl Grey Tea, use white sugar that had been flavoured with vanilla beans (I didn't have any fresh bean on hand), and I didn't bother rolling them in decorative sugar…honestly, they really didn't need it.
So easy, so good…will make again.
Makes about two dozen.
---
---