Rosemary Pecan Raisin Crackers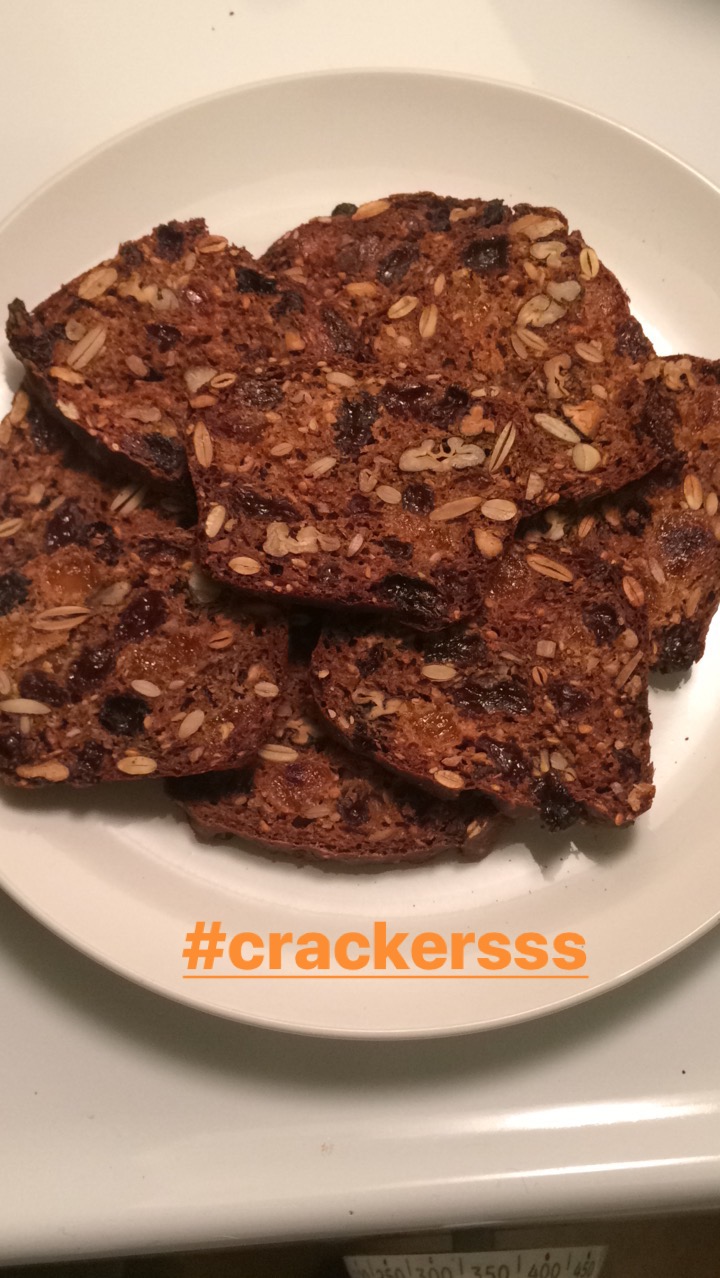 Rosemary, pecans, raisins balanced with a hearty brown bread base, double baked into a light crispy cracker. You can't go wrong. These are truly delicious. Culinary pioneer Lesley Stowe created a hit with her Raincoast Crackers, but they are expensive. The first copycat recipe I saw for these came from one of the moms at the elementary school my kids attended (thanks, Liz C.). I've always meant to try them out, but never got around to it. That was 10 years ago. Since then the web has produced many more versions including the version most cited for inspiration from the delightful Julie Van Rosendaal (dinnerwithjulie.com). Julie is a cookbook author, food editor, Best of Bridge the Next Generation and has great stuff on her blog, go look.
In my version, I've added Rye flour to the mix (because I had some and wanted to see what would happen). I also added apricots (see note above).
Ingredients
1 C all-purpose flour
1/2 C whole wheat flour
1/2 C rye flour
2 tsp baking soda
1 tsp salt (I used sea salt)
2 C buttermilk
1/4 C brown sugar
1/4 C honey
1 C raisins
12 chopped apricots (had some left over from the Triple Ginger Scones with Apricots I made the other day).
1/2 C toasted chopped pecans*
1/2 C roasted pumpkin seeds** (optional – I opted for)
1/4 C sesame seeds
1/4 C flax seed, ground (I just bought whole flax seed and whizzed them through a coffee grinder)
2 Tbsp chopped fresh rosemary (other recipes called for 1 Tbsp, but I saw somewhere that one person said they would have upped the amount, so I did, and they were right)
*To toast pecans, spread on a cookie sheet and pop into an oven preheated to 350° F for about 5 minutes (watch them so they don't scorch – that would be sad).
**To roast raw, shelled pumpkin seeds (pepitas) spread them on a cookie sheet lined with parchment paper and roast in at 350° F for about 7 minutes. If you start to hear them "pop" turn the heat down to 325° F.
Method
Preheat oven to 350° F.
In a large mixing bowl, stir together the flours, baking soda, salt and brown sugar.
Add the buttermilk and honey and stir a few strokes.
Add the raisins, apricots, pecans, pumpkin seeds, sesame seeds, flax seed and rosemary and stir just until combined. The batter will be quite wet (that's ok!).
Spoon the batter into 4 greased mini loaf pans 3 x 5.
Bake for 45 minutes, until golden and springy to the touch.
Remove from pans and cool on a wire rack.
When completely cooled, wrap the loaves in tin foil and put into the freezer for at least 30 minutes. If you don't want to bake them up all at once, then wrap the loaves in parchment paper and then tinfoil, so they don't get freezer burn.
Once frozen, using a sharp, serrated knife, turn the loaf upside down and slice the loaves as thin as you can (it's easier to eyeball a thin slice from a flat bottom).
Place the slices in a single layer on an ungreased cookie sheet.
Reduce the oven heat to 300° F and bake them for 10-12 minutes, then flip them over and bake for another 10-12 minutes, until crisp and deep golden brown – check at 10 minutes to make sure they aren't burning.
Here's how the look out of the oven the first time: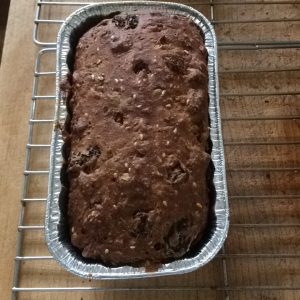 Here's the finished product after double baking: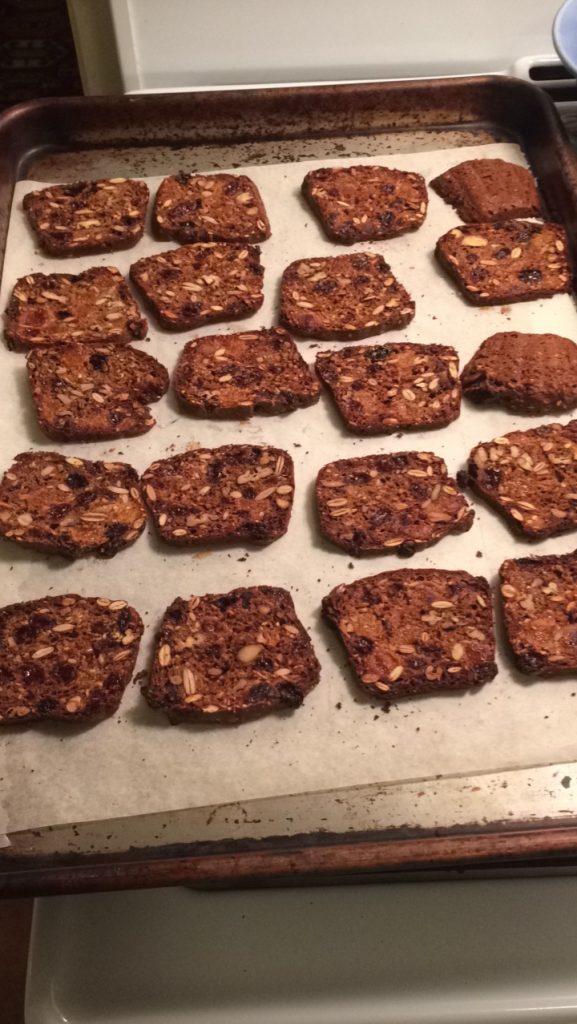 Notes: Each loaf makes about 20 crackers depending on how thinly you are able to slice them.
---
---