Carolina Style Pulled Pork in the Slow Cooker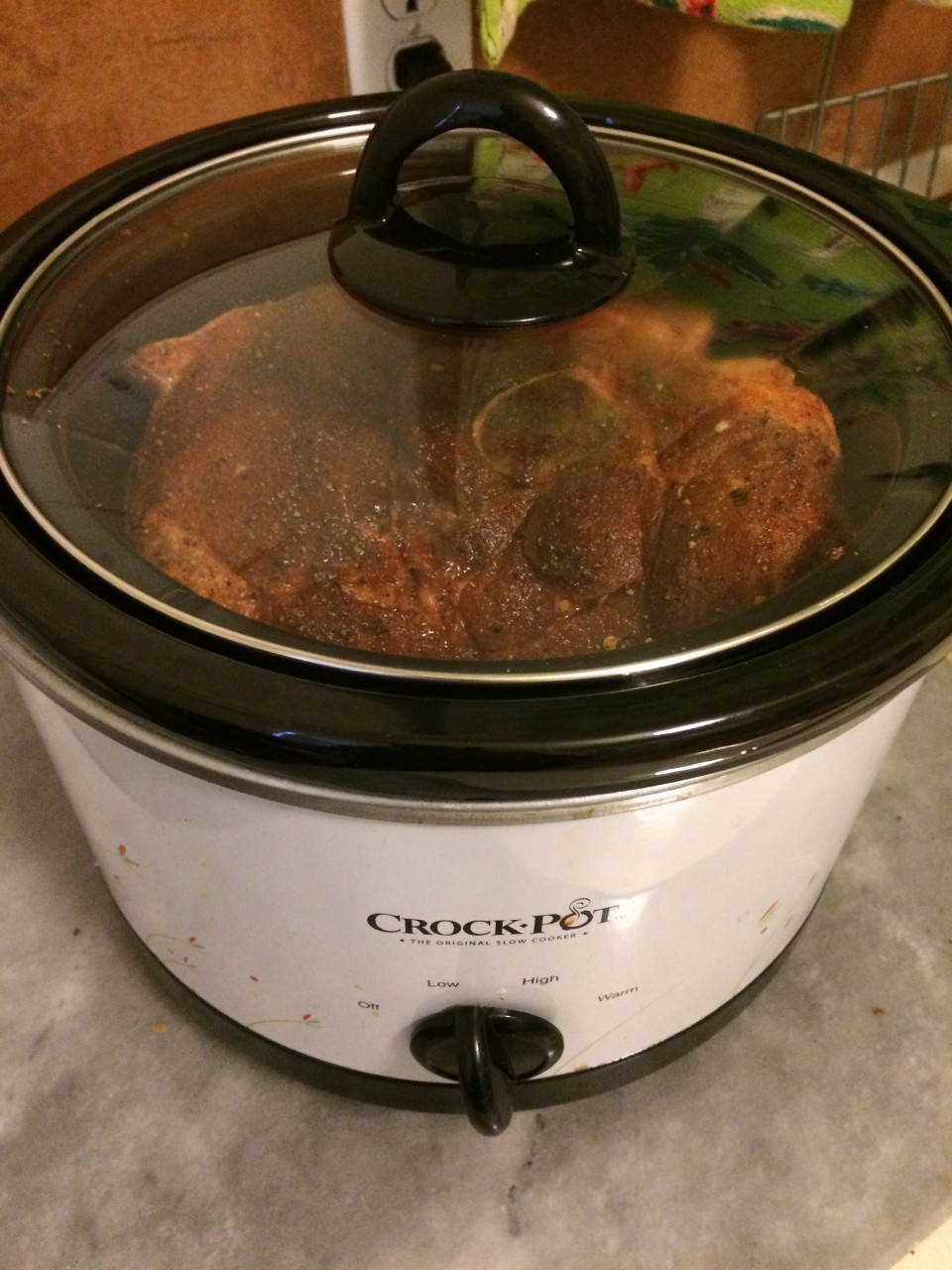 Cool drizzly weekends call for comfort food and this weekend that means Carolina Style Pulled Pork. Drizzly weekends also call for cozy blankets, a good book, and not spending hours in the kitchen, so I pulled out the slow cooker and went in search of a recipe online. I found Crockpot Carolina Barbeque Pork from Kate on The Domestic Front (Thank you Kate!). As is my way, I modified the recipe to suit what I had on hand and what I like to add to my pulled pork.
Ingredients
1 red onion halved and sliced
1 yellow onion halved and sliced
6-8 carrots cut in thirds and halved if they are large
2 Tbsp brown sugar
1 Tbsp smoked paprika
2 tsp sea salt
1/2 tsp ground black pepper
1 tsp garlic powder
1 tsp chili powder
1.5 kg pork shoulder roast (or pork butt) – about 3 lbs
1 Tbsp liquid smoke
1 C cider vinegar
1/3 C Worcestershire sauce
1/4 tsp crushed red pepper flakes
2 tsp sugar
1 tsp Dijon mustard
1 tsp garlic powder
1 tsp chili pepper
Instructions
Slice onions and place in the bottom of the crock pot.
Chop onions and add to the crock pot. The veggies act as a rack for the roast.
In a pie plate mix the brown sugar, paprika, garlic powder, chili powder, salt and pepper and rub all over the pork shoulder roast.
Put the roast in crock pot.
Combine the cider vinegar, Worcestershire sauce, liquid smoke, red pepper flakes, sugar, Dijon mustard, garlic powder and chili powder pepper and stir to mix well.
Drizzle about ⅓ of this mixture over roast. Cover and refrigerate the rest for later.
Cover and cook roast on low for 8-10 hours.
Remove meat and veggies and shred the meat (I use two forks to pull it apart)
Mix juices from crock pot and remaining vinegar mixture in a small pot and bring to a simmer. Let this reduce for 5 minutes and use it as sauce for the meat.
Serve with black beans and rice or as sandwiches.
---
---