Paleo Swedish Meatballs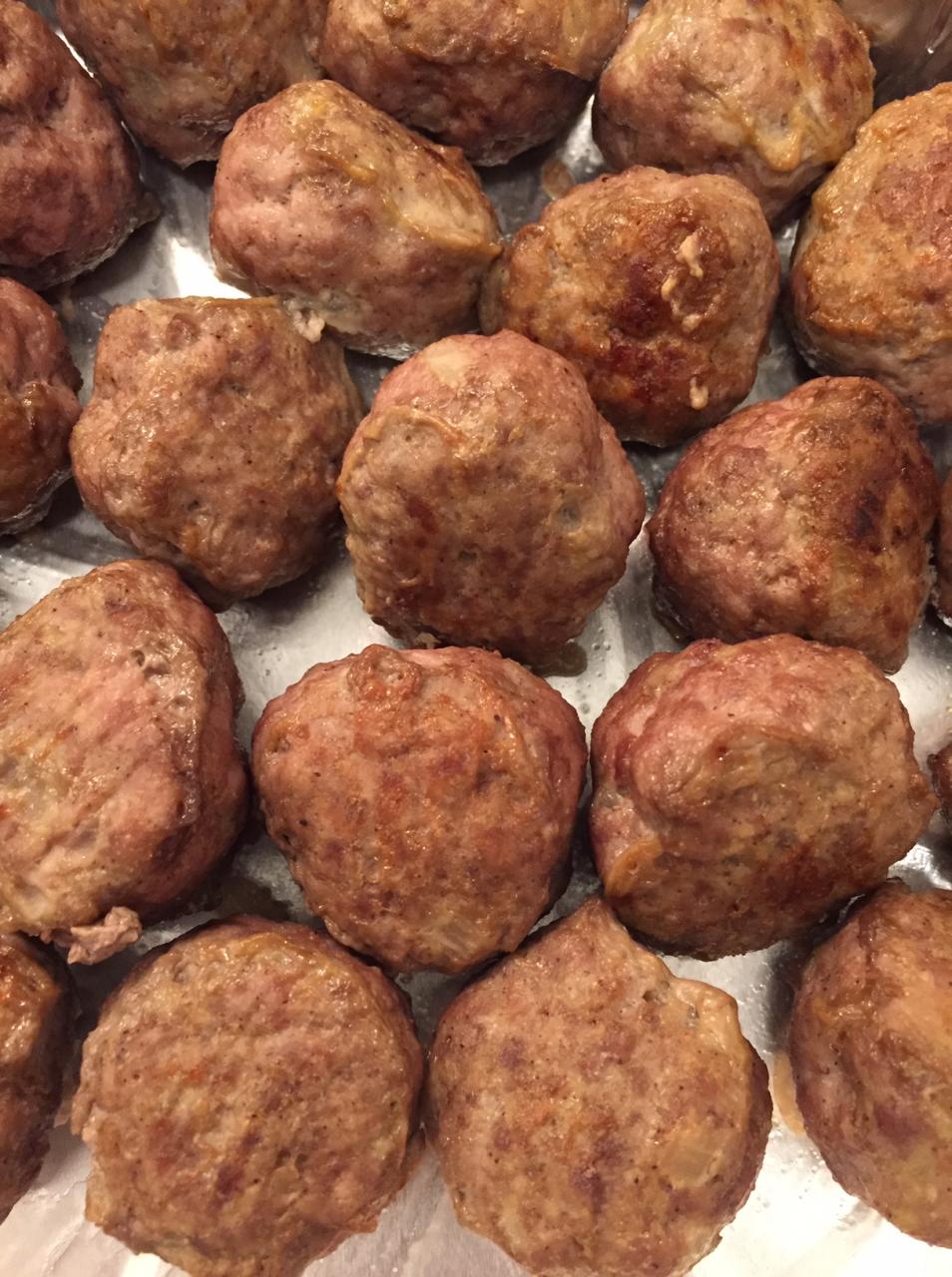 These paleo Swedish meatballs are mix of Healthy Swedish Meatballs from 40 Aprons and Dairy Free Swedish Meatballs from The Castaway Kitchen. I mixed the two recipes and baked them rather than fry them.
Ingredients
1 lb meatball mix (beef, pork and veal) or just ground beef)
1 tsp salt
1 large egg
2 tsp coconut flour
1 Tbsp olive oil
1/2 small onion, minced
1 tsp dried parsley
1/2 tsp onion powder
1/2 tsp garlic powder
1/4 tsp white pepper
1/4 tsp allspice
1/4 tsp nutmeg
Method
Preheat oven to 400 degrees. Line a rimmed 18 by 13-inch baking sheet with baking parchment.
Whisk the egg and add the coconut flour, set aside.
Saute the onion in the olive oil until translucent. Set aside to cool.
Mix the salt, parsley, onion powder, garlic powder, pepper, allspice and nutmeg with the cooled onion.
Add the spice mixture to the egg and coconut flour and mix well.
Add the meat and mix thoroughly.
Roll into 1″ meatballs (wet your hands to make it easier) and place them on a the lined backing sheet as you go.
Bake for 20 minutes, flipping half way.
Make onion gravy, serve with lingonberry jam, or freeze for later.
Makes 24 meatballs.
---
---