Baked Yellowtail Rockfish Fillets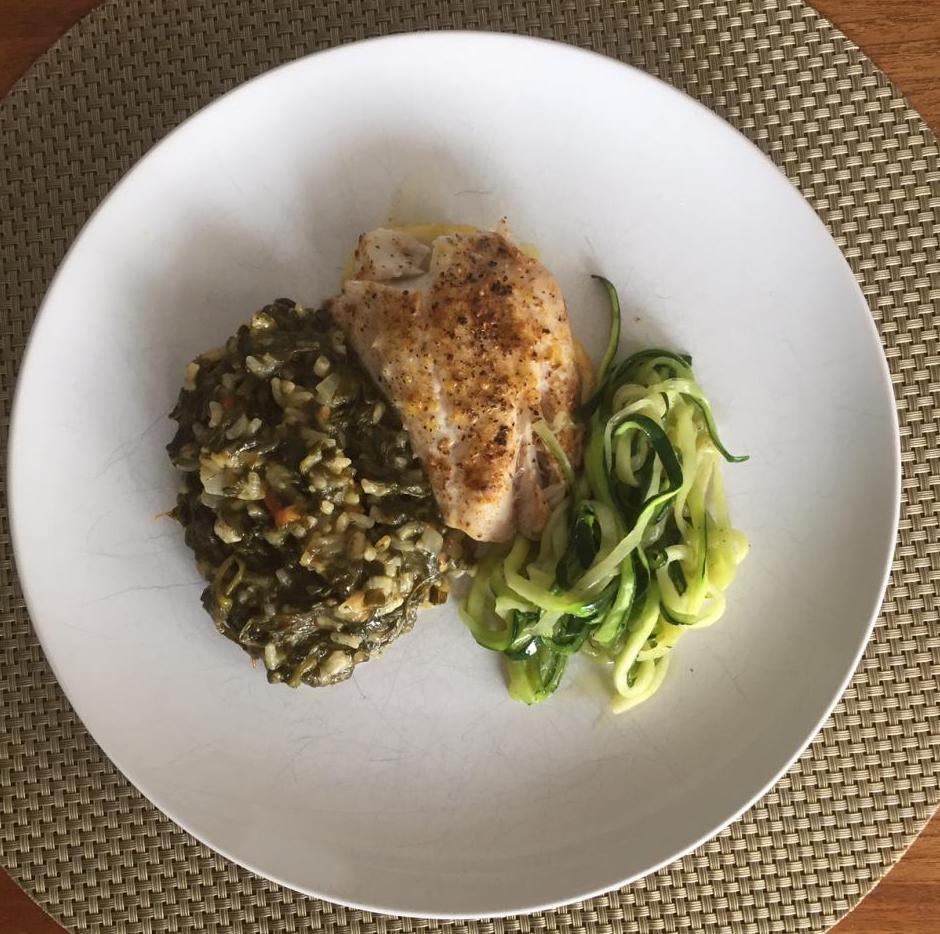 This was my first go at baking Yellowtail Rockfish fillets and I'm very happy. Yellowtail Rockfish is a lean white fish similar to Snapper. It's mild tasting and cooks up beautifully with very little fuss. I got mine from Skipper Otto's Cary Williams. Thanks Cary! This recipe is based on a pared down recipe of this Baked Rock Fish Fillet recipe.
If you are in Vancouver and looking for a very cool company run on a sustainable, Community Supported Fishery (CSF) model then I encourage you to check out Skipper Otto.*
Ingredients
1 small Yellowtail Rockfish fillet (0.22 kg – about 1/2 lb)
1 Tbsp melted butter
1 tsp lemon zest
1 tsp lemon juice and a couple lemon slices (to make a rack)
Sea salt and fresh ground pepper to taste
Sprinkle of Old Bay seasoning
Method
Preheat the oven to 350 F.
Put the lemon slices in a shallow baking dish and put the filet on top.
Combine the lemon zest, juice and butter and pour over the fish.
Season with salt, pepper and Old Bay.
Cover the dish with foil and bake for 10 minutes.
Uncover and bake for another 15-20 minutes or until fish flakes easily.
Serves 2
I served this with panfried zoodles and Greek Spinach Rice.
*To be clear, I am not being paid to say nice things. I think they are a great company, they are local, and their product is exceptional.
---
---