Buttermilk Granola Muffins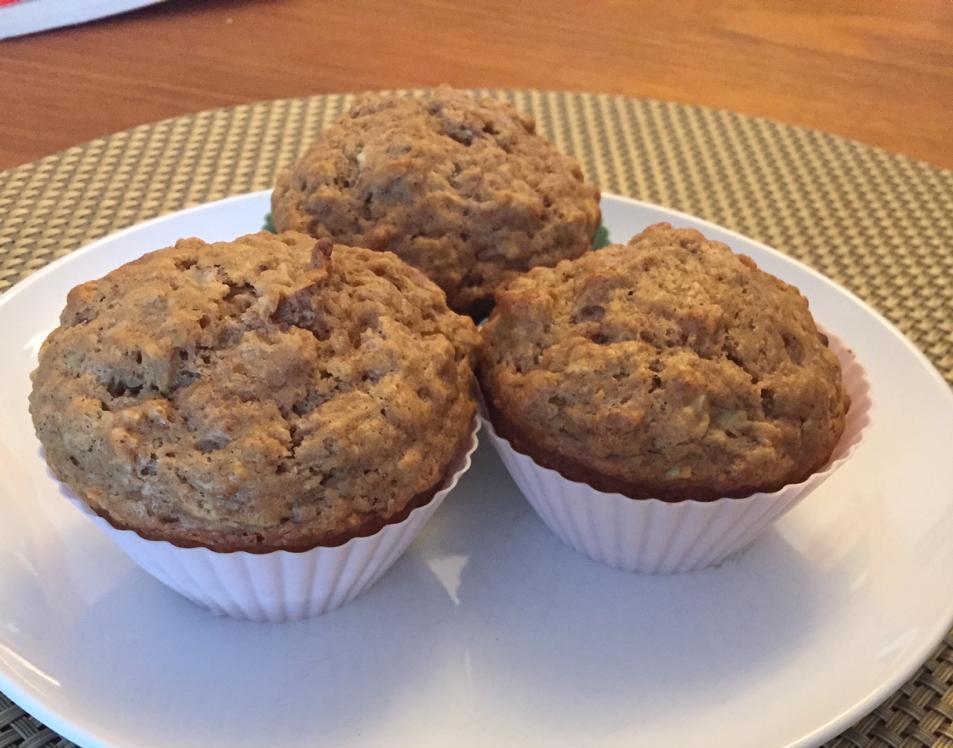 Buttermilk is the secret ingredient in these moist and satisfying apple granola muffins. I was itching to try out the silicone muffin liners I picket up at IKEA a while back and it was pouring rain so it seemed like a good time to bake (plus was hungry ahaha).
This is adapted from Buttermilk Granola Muffins but I added a grated apple, upped the cinnamon, added an egg and used coconut oil instead of vegetable oil. This is one yummy muffin. Next time I think I cut the sugar to 1/2 cup. With the granola and the apple a full cup is probably not necessary.
Ingredients
2 cups flour
1 cup brown sugar
3/4 tsp salt
1 cup granola (any kind you like)
1 tsp baking powder
1/2 tsp baking soda
1 1/2 tsp cinnamon
1 1/2 cups buttermilk
1 egg
1/3 cup coconut oil (melted and cooled)
1 grated apple (any old kind)
1 tsp vanilla
Method
Preheat your oven to 4oo degrees F.
Whisk all the dry ingredients together in a large bowl.
In a medium sized bowl, mix the wet ingredients together.
Pour the wet ingredients into the dry ingredients and fold until just combined. Try not to over mix.
Place spoon batter into a 12 cup muffin tin (lined or greased).
Bake 25 minutes or until a skewer comes out clean.
Makes 12 large muffins.
---
---