Chocolate Zucchini, Carrot and Apple Muffins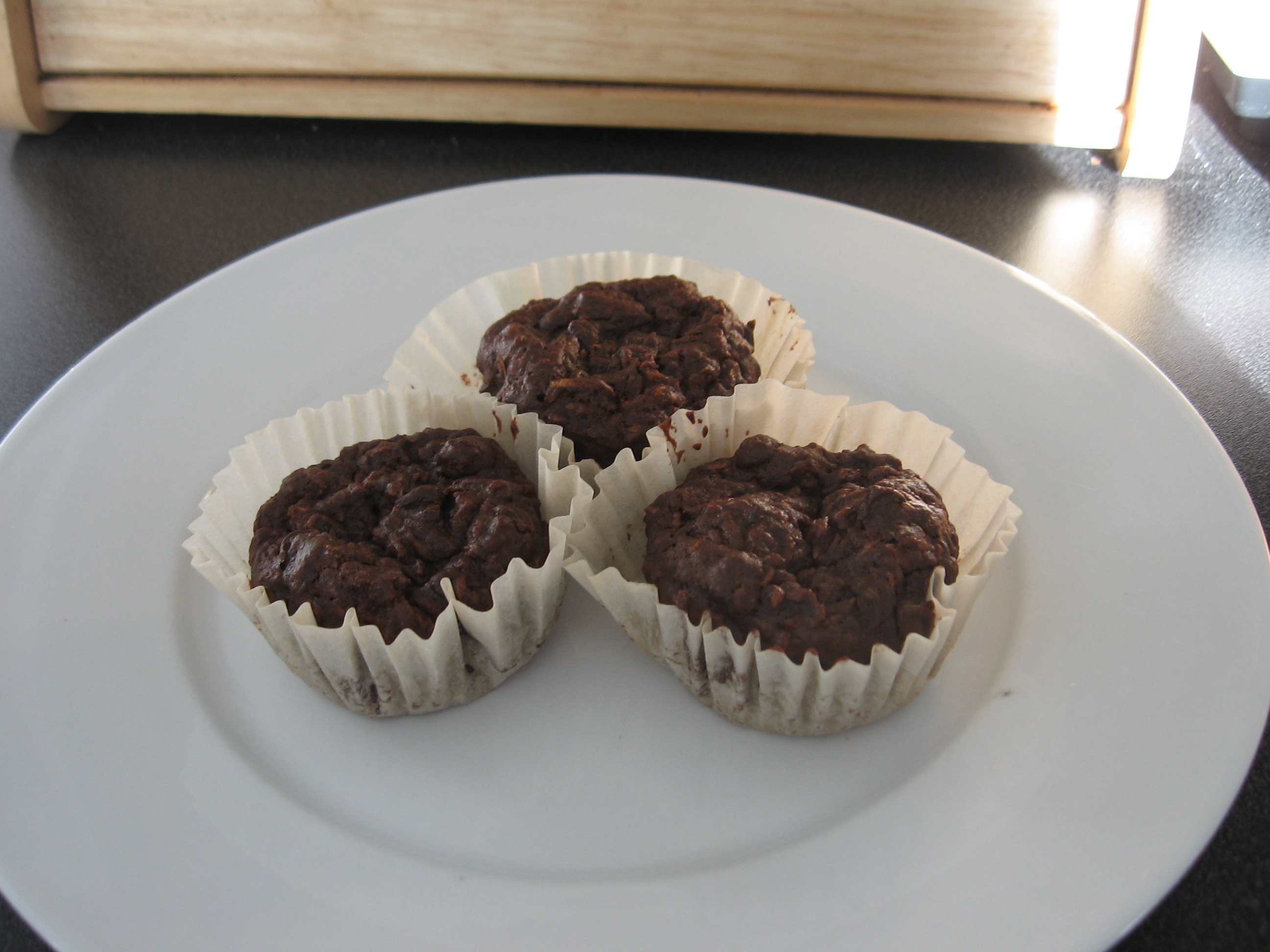 My kids are not big breakfast eaters during the school week. This is a bad habit they got from me (I'm a coffee for breakfast kinda gal). So, to atone for my sins (today anyway), I'm making some healthy chocolate zucchini muffins. I have added chocolate and chocolate chips in a thinly veiled attempt to entice my offspring into eating at least something in the morning. The inspiration for this recipe came from the Gourmet Mama (thanks Mama!). Only real difference is I substituted white flour for whole wheat (boy child has an uncanny ability to detect it and refuses to eat it) and I added a grated apple that needed cooking, plus a half cup of chocolate chips…because who doesn't like chocolate chips in their muffins? My recipe also makes about 22 muffins. Yah, yah I know it's a pain when they don't work out evenly in the pan but I promise they are really moist and chocolaty good. How do I know? My son still ate two even after accusing me of trying to hide vegetables on him.
I used my Cuisinart with the grating plates to do the veggies (I just washed them and left the peels on). It takes half the time and reduces the potential for grated fingers.
Ingredients
1/3 c. boiling water
1 1/2 c. shredded zucchini (1 medium zuke)
1/2 c. shredded carrot (1 large carrot)
1 apple (any old kind, cored but leave the peel on)
1/2 c. oil
3 eggs
1 tsp. vanilla
1 1/2 c. white flour
3 Tblsp. ground flaxseed
1/2 c. cocoa
2/3 c. sugar
2 tsp. baking powder
1 tsp. cinnamon
1/2 c. chocolate chips (or dried cranberries or a combination of the two would also be good)
Method
Preheat oven to 350°. Grate the zucchini and carrots other into a large bowl.
Add the boiled water and mix.
Add the grated apple and mix.
Whisk eggs, oil and vanilla together and mix into the veggies.
Mix dry ingredients (except chocolate chips) together and add to the zucchini mixture. stir until well blended, fold in the chocolate chips.
Scoop into muffin tins, filling each tin 2/3 full. I used parchment baking cups but if you don't have any just grease the tins.
Bake for 35 minutes or until firm to the touch.
Makes 22 muffins.
---
---