Cranberry Buttermilk Muffins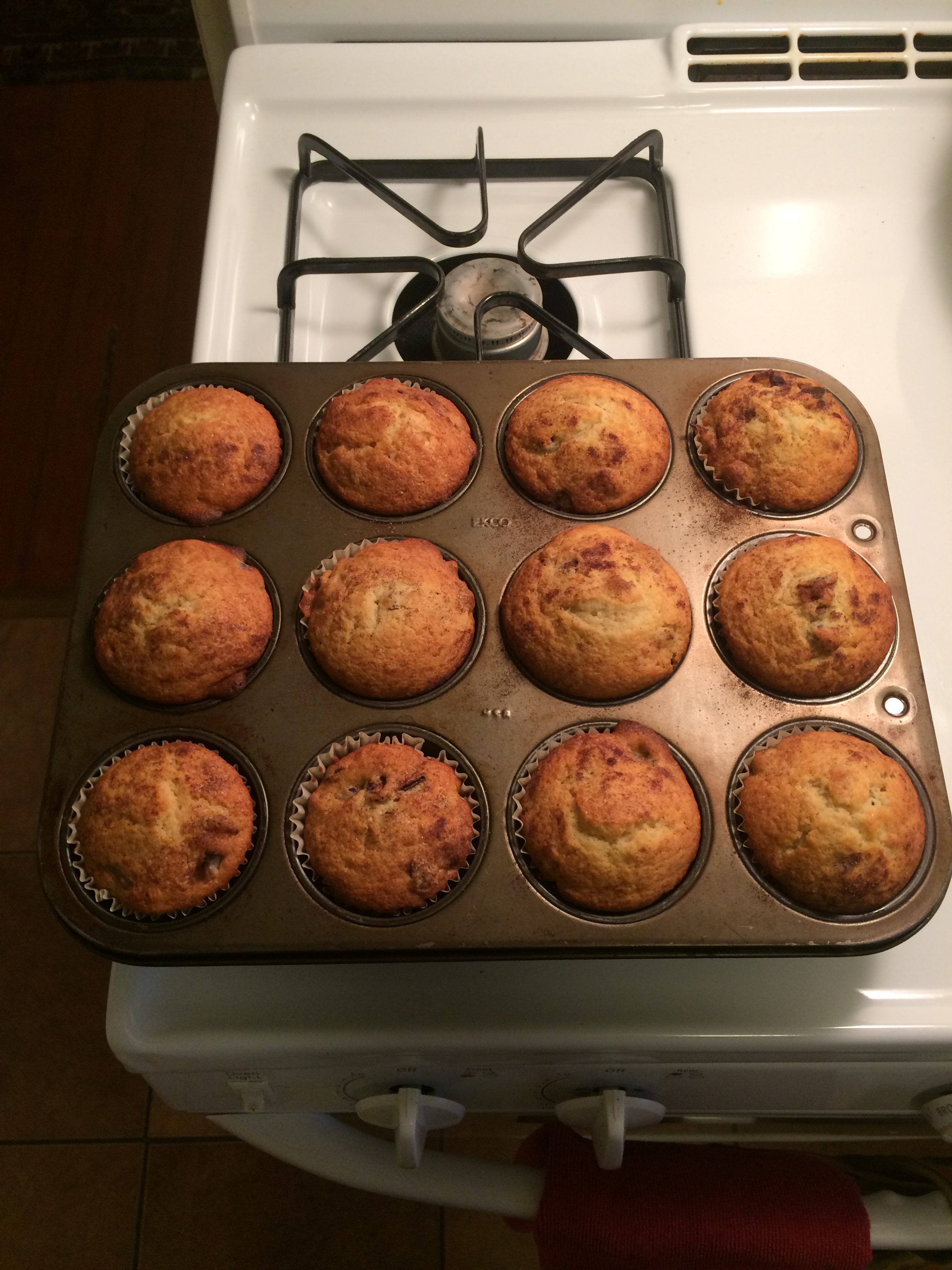 It's cranberry season, and you can't beat buttermilk for adding that little extra something to any muffin recipe. This recipe for Cranberry Buttermilk Muffins is a variation on the recipe for Blueberry Buttermilk Muffins in Tom Douglas' The Dahlia Bakery Cookbook: Sweetness in Seattle.
Ingredients
1 3/4 C flour
1/2 tsp baking powder
1/2 tsp baking soda
1/2 C vanilla yogurt (room temperature)
1/4 C buttermilk (room temperature)
1 tsp vanilla
1/2 tsp kosher salt
1/2 C butter softened
2 large eggs (room temperature)
1 C dried cranberries soaked in hot water to plump them up (drain before using)
Cinnamon sugar (just mix 1 tsp to 1 Tbsp)
Method
Preheat oven to 375F.
Mix flour, baking powder and baking soda together. Set aside 1/4 c for tossing with the drained cranberries before you add them to the batter. Set aside the dry ingredients.
In a separate bowl, mix the yogurt, buttermilk, vanilla and salt. Set aside.
Cream butter and sugar together (I used my Kitchen Aid with the paddle attachment) until light and fluffy, scrapping down the bowl at least once.
Add eggs, one at a time mixing until they are combined between additions.
Alternate adding the dry ingredients and wet ingredients in 3 additions, mixing each until just incorporated. Don't over mix.
Toss the cranberries with the reserved flour and add them to the batter, folding them in until just incorporated.
Line a 12 muffin tin with baking cups and divide the batter among the cups.
Sprinkle with cinnamon sugar.
Bake until golden and domed (23-25 minutes, rotate the pan half way through). Check for doneness with a wooden skewer (should come out clean i.e., no wet batter sticking to the skewer).
Remove from oven and let cool on a wire rack before removing from pan.
Makes 12 muffins.
Save
---
---