Orange Marmalade Banana Muffins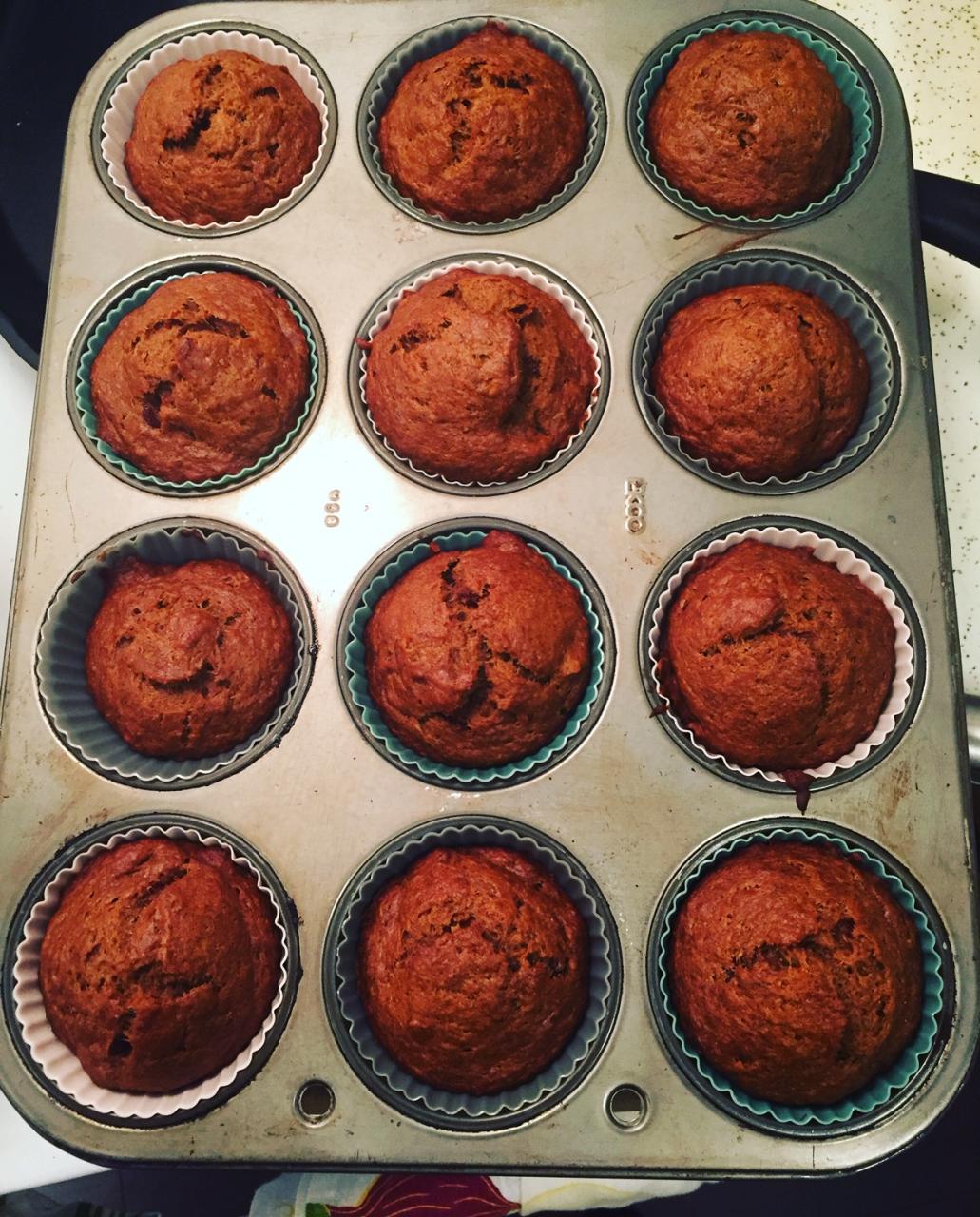 I had made a whole whack of slow cooker marmalade ages ago and was about to throw it out but then thought I'd give it a taste. It was fine. I was also going through the last of the banana graveyard in my freezer so instead of making cranberry sauce, I thought I'd use the marmalade instead to see what would happen. What happened is a new recipe I quite like.
Preheat the oven to 350F and in a Kitchen Aid with paddle attachment or a regular old mixing bowl incorporate the ingredients in the order listed. Divide evenly into 12 lined muffin cups and bake for 50 minutes or until a skewer comes out clean when you poke it in the middle. Allow to cool 5-10 minutes and remove from pan and place on rack to cool completely.
Ingredients
2-3 large bananas, peeled and mashed
1/2 C orange marmalade
1/3 C melted coconut oil, cooled
1 Tbsp of Bob's Red Mill Egg Replacer whisked with 2 Tbsp water (or 1 egg)
1 tsp vanilla
1/2 C coconut sugar
1 tsp baking soda
1/2 tsp salt
1 1/2 tsp cinnamon
1 1/2 C flour
Makes 12 large muffins.
---
---