Blueberry Lemon Muffins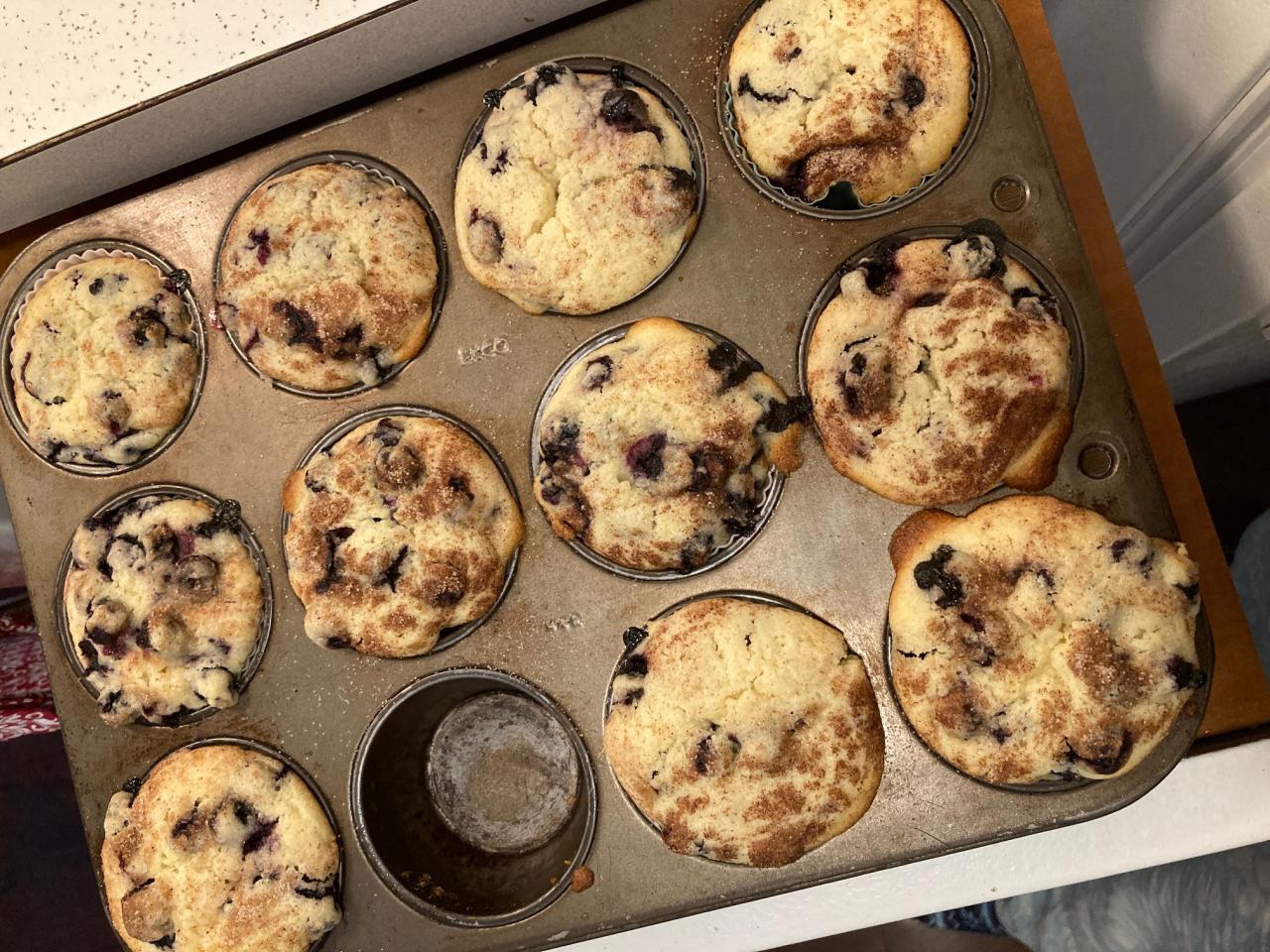 I love the texture that semolina flour gives to baked goods so I doctored up The Best Blueberry-Lemon Muffins from Alexandra Cooks (thanks for the base Ali!).
Ingredients
½ cup butter, room temperature
zest and juice of 1 lemon
1 cup sugar
1 egg, room temperature
1 tsp vanilla (or almond extract – works well with blueberry)
1 cup flour
1 cup semolina flour
2 teaspoons baking powder
1½ teaspoon sea salt
2 cups blueberries (fresh or frozen)
½ cup buttermilk (or 1/2 milk with a tsp of lemon juice)
cinnamon sugar for sprinkling (mix 1 tsp of cinnamon with 1 Tbsp of white sugar)
Method
Pre-heat your oven to 375ºF.
Cream butter, lemon zest, and sugar until light and fluffy.
Add the egg and vanilla and beat until combined.
Toss the blueberries with ¼ cup of flour.
Whisk together the remaining flour, baking powder, and salt.
Add the dry mixture to the batter a little at a time, alternating with the buttermilk.
Fold in the floured blueberries.
Grease 12-cup muffin tin (or line with paper or silicone liners).
Distribute batter evenly among muffin cups.
Sprinkle the muffin tops with cinnamon sugar.
Bake for 25-30 minutes until golden brown. Check that a toothpick or cake tester comes out clean when inserted into the middle of a muffin.
Let cool 5 minutes before serving.
---
---