Tomato Sauce with Bacon and Capers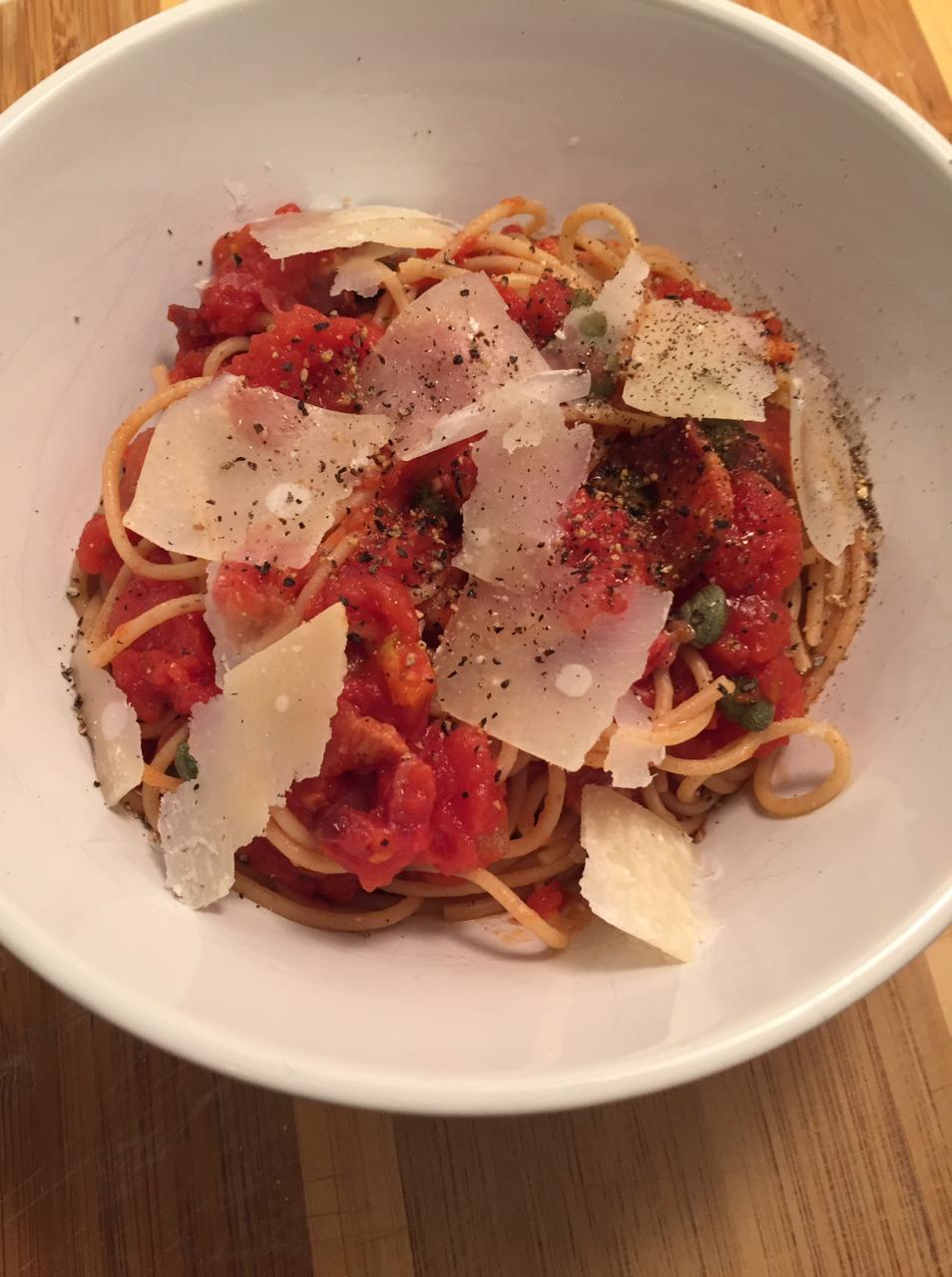 This sauce is based on Marcella Hazan's Tomato Sauce and simply adds bacon, dried red chilis and capers.
Ingredients
2 cups tomato sauce, I used the batch that I made of Marcella Hazan's sauce.
3 rashers of double smoked bacon, chopped
1/8-1/4 tsp dried red chilis
2 Tbsp capers
fresh parmesan
Method
Make the tomato sauce and set aside.
Fry the bacon in a stainless steel sauce pan. Remove the bacon from the pan and pour off the extra fat.
Return the pan to the heat and toss in the capers and let them fry for a bit.
Add the tomato sauce back.
Add the bacon and heat through.
Cook up your favourite pasta and toss with the sauce.
Top with fresh parmesan and a grind of fresh pepper and eat!
Serves 2
---
---