Sweet 'n Spicy Stir Fry Sauce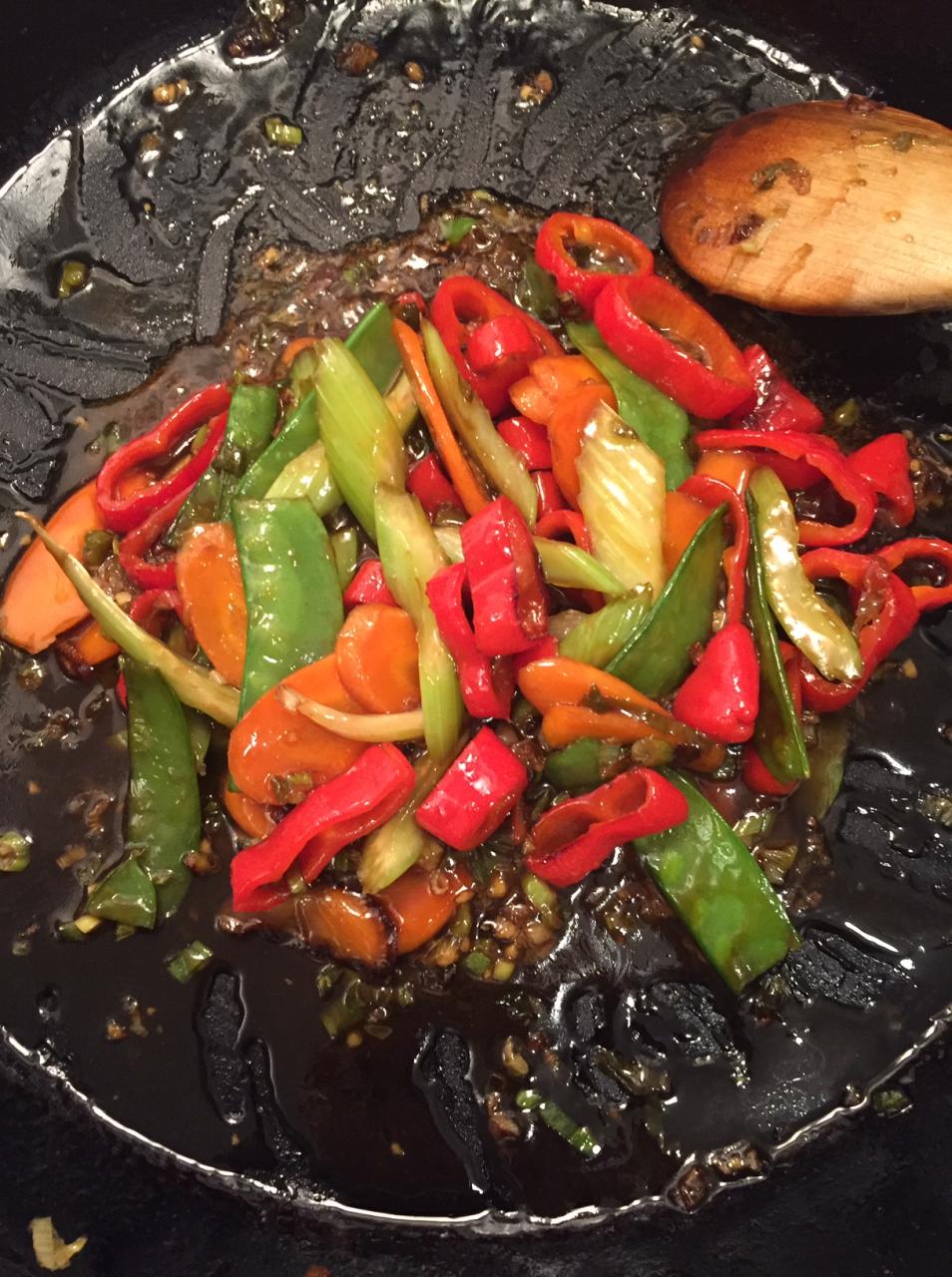 Like many of you, I'm trying to eat less meat and more veg. This Sweet 'n Spicy Stir Fry Sauce is helping. It's an adapted version of the Maple Ginger Stir Fry Sauce from Denise at Sweet Peas and Saffron. The link includes seven easy sauces you can prep ahead. Thanks Denise, I fully intend to try them all!
In this case, I had limited maple syrup and plans to use it for something else, so I used honey instead and opted for a healthy shot of Sriracha instead of chili flakes. I also used gluten-free soy (in this case Bragg's All-Purpose Liquid Soy Seasoning). The end result was a sweet and fiery sauce that was amazing on vegetables alone.
Ingredients
3 tablespoons Bragg's All-Purpose Liquid Soy Seasoning (or soy sauce of your choice)
5 tablespoons liquid honey
1 teaspoon sesame oil
1 tsp Sriracha sauce (or more to taste)
1 tablespoon ginger, finely chopped
1 teaspoon corn starch
Method
Put the works into a jar, slap on the lid and shake until combined.
Stir fry your veg until tender crisp and add the sauce to the hot pan. Stir until it starts to thicken and the veg is covered in glossy sauce.
Serve over rice or noodles.
Makes enough sauce for a 4-6 servings of veg.
---
---