Leek and Mushroom Pie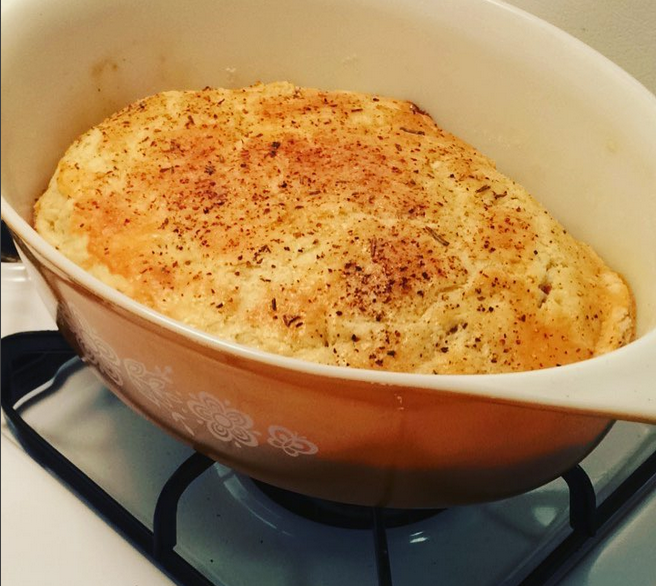 I love the delicate flavour of leek and mushroom pie, it is satisfying on it's own or when paired with bacon or chicken. Serve it with a salad and some roasted veg and you have a balanced, nutritious meal.
A note about leeks: because they are grown in sandy soil you need wash them really, really well. Don't know how to do that? Here's a handy video from Dani Spies (she's got a great YouTube channel for learning about food prep):
Crust:
Use your favourite recipe or a store bought crust. If you want an easy pie crust recipe, check out this Pastry Dough from Epicurious.
Filling:
Two large leeks, cut into moons and cleaned well
1 C sliced mushrooms (any kind)
1 Tbsp olive oil
1 Tbsp butter
1 C milk
1/2 C sharp cheddar, grated
1 Tbsp grainy mustard
1/4 tsp ground sage
1/4 C chopped chives
1/2 Tsp white pepper
4-6 rashers of bacon chopped and browned (you could substitute cooked chicken if you don't eat pork)
1 egg well beaten
Salt and pepper to your taste
Instructions:
Heat oil and butter in a saute pan with high sides.
Add the leeks and mushrooms and saute until soft (about 5 minutes).
Sprinkle in the the flour and mix to coat the veg.
Slowly add the milk, stirring constantly until the sauce starts to thicken.
Add  add the mustard and sage and stir.
Stir in the cheese, chive and cooked bacon and let the filling simmer for 5 minutes.
Remove from heat and let cool.
Grease whatever baking pan you are going to use.
Put sauce in the bottom of your baking pan.
Roll out crust to 1/4″ thickness to fit the top of your backing pan and place on top, with a 1/4″ to 1/2″ border.
Tuck the crust into the filling and brush the crust all over with the beaten egg.
Cut some vents into the crust.
Give it a good grind of pepper and a pinch of salt over the top.
Bake for 30-35 minutes or until the crust is golden brown.
Remove move from oven and allow to cool for at least 5 minutes. You can make this ahead and just reheat it when you are ready to eat.
Serves 6.
---
---