Cranberry Orange Sauce with Port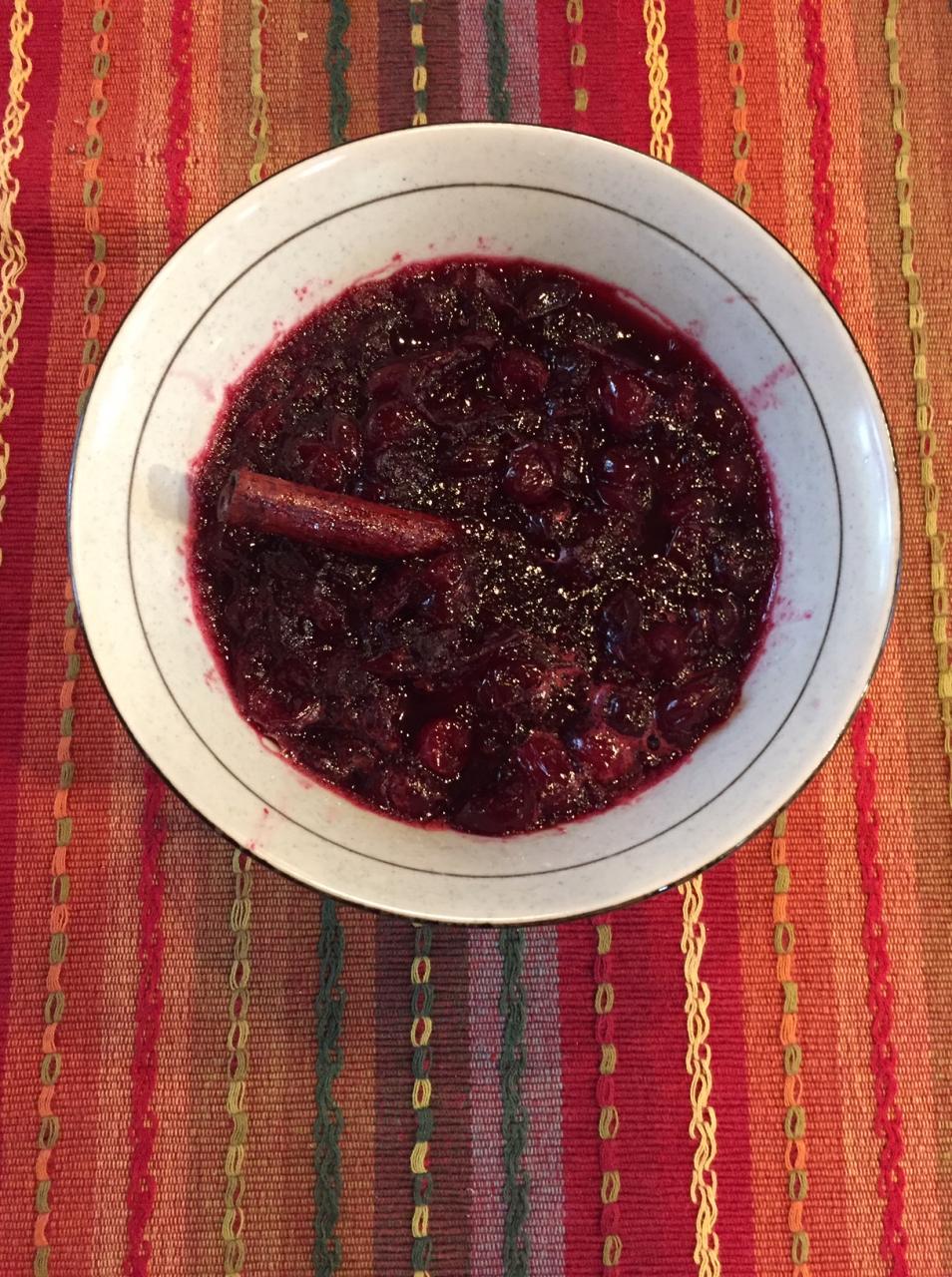 Cranberry orange sauce with a hit of port is the perfect compliment to juicy turkey. This recipe for cranberry orange sauce is quick, easy, and can be made the day before. In fact, it's better if you do make it the day before to let the flavours blend.
Ingredients
1 bag fresh cranberries (you can use frozen in a pinch)
1/2 C white sugar
3/4 C port
Zest and juice of one large orange
Method
Wash and drain cranberries. Pick out "ta rotten vons" as my Mummu used to say.
Put the cranberries and the sugar in a small saucepan over medium heat and cook until the sugar melts.
Add the port and juice from the orange, stir and cook on medium-low for 10 minutes or until the cranberries start to pop.
Remove from heat, stir in the orange zest and allow to cool. Cover and put in the fridge until ready to serve.
---
---