Rob's Raita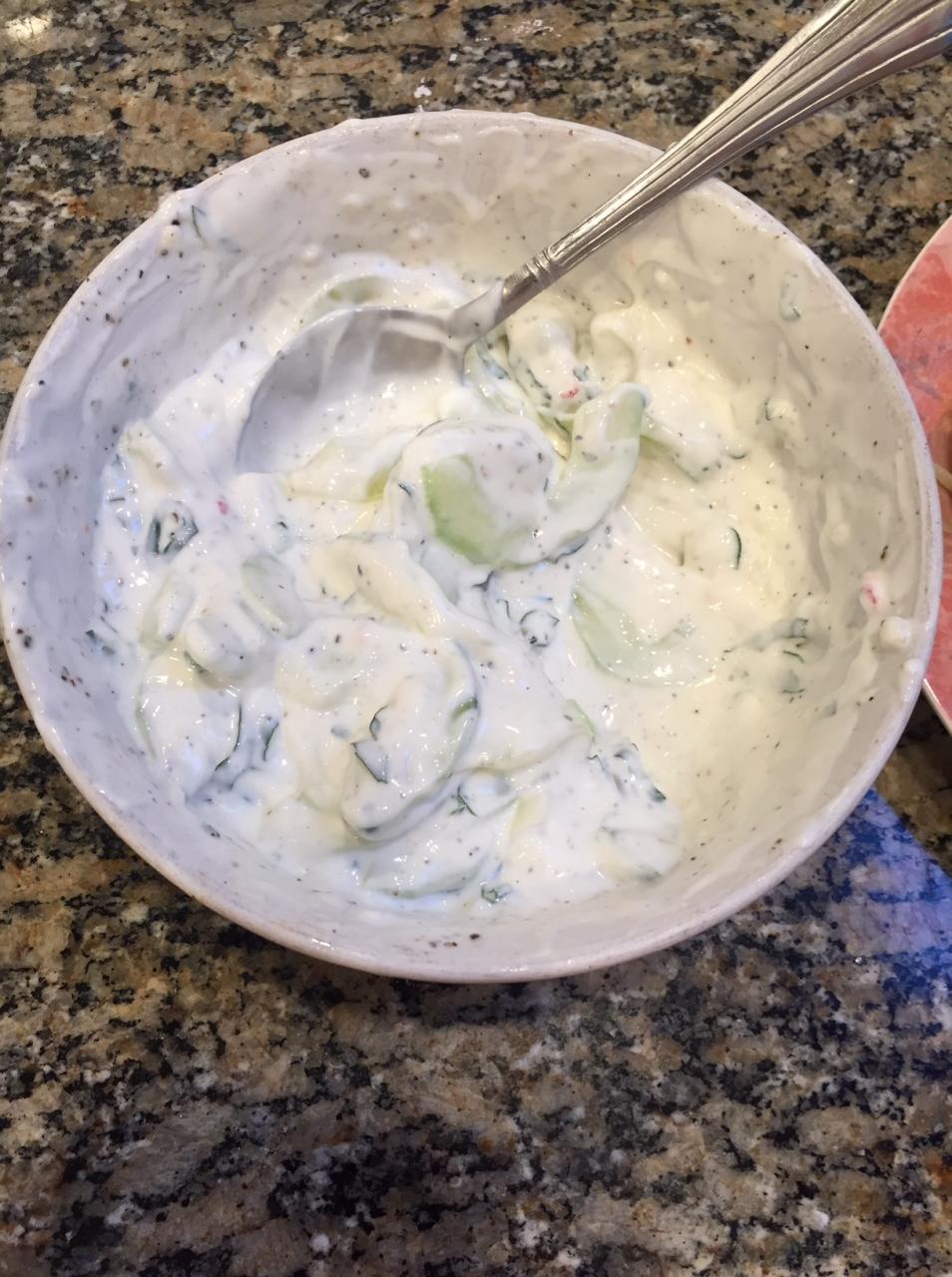 This was a sauce that my friend Rob whipped up to go with Yakhni West Point Grey Pilau. It's not like your completely non-spicy cucumber raita, it's cooling but it also has a kick from the bird's eye chili. It was so delicious I thought I better add it to the blog.
Ingredients
1/2 an English cucumber, peeled, halved lengthwise, seeded and sliced
1 bird's eye chili minced
1 Tbsp chopped mint
1 cup sour cream (or yogurt)
salt and pepper to taste
Mix the ingredients and let sit for 30 minutes to let the flavours blend.
Serve with anything but especially with Yakhni West Point Grey Pilau.
---
---