Tartar Sauce (Without a Maid)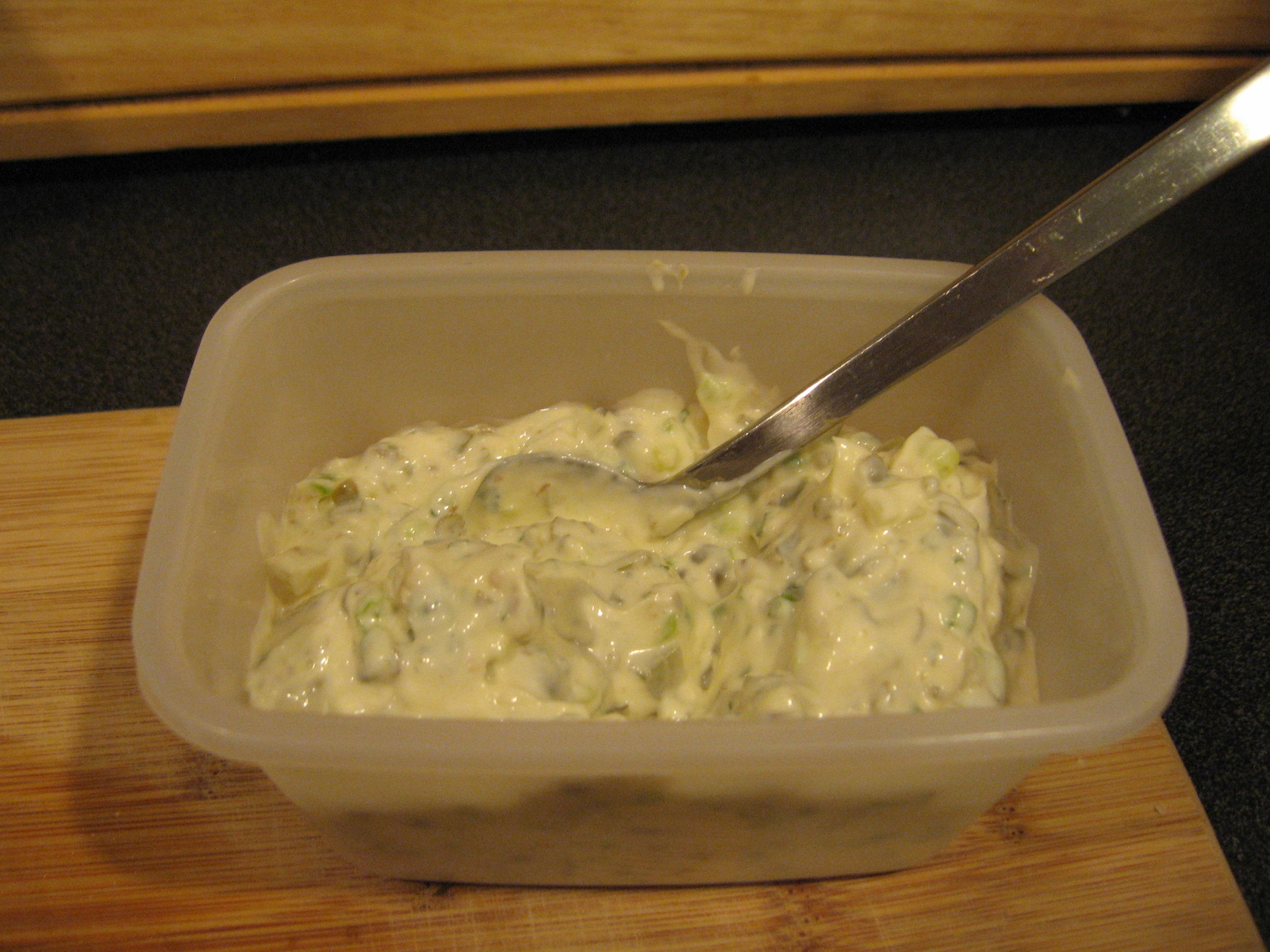 This is another recipe from the Woman's Home Companion Cook Book. It was quite tasty with good ol' fish sticks so I thought I'd share it.
Ingredients:
3/4 c. Mayo
1 large finely chopped pickle
2 Tbsp finely chopped capers
1 Tbsp finely chopped parsley or chervil
2 green onions finely chopped
1 tsp Horse-radish
Combine ingredients, blend well and serve with fish or cold meat.
Makes about 1 cup. Refrigerate leftovers.
---
---