Ham and Split Pea Soup in the Slow Cooker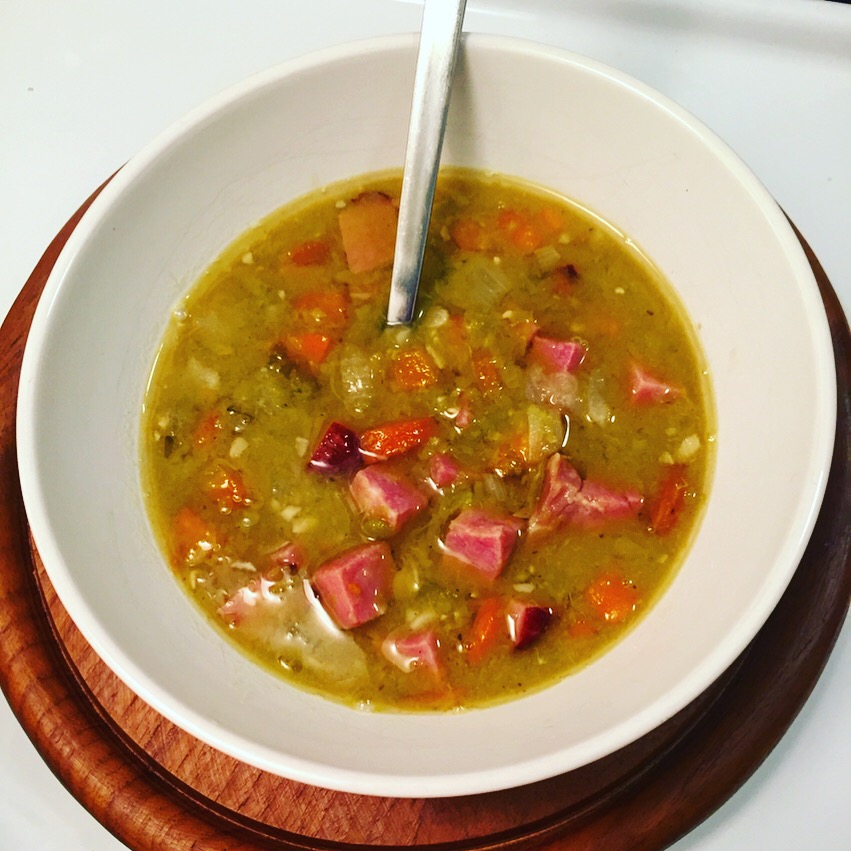 1Vancouver seems to be in Covid-19 pandemic mode so I thought I'd start making some meals for the freezer. First up is ham and split pea soup. This is an easy soup that is hearty, tasty, and goes a long way. It also freezes well and happens to be so much better than the canned soup people seem to be hoarding. I have to say I'm grateful that I had people in my life who taught me and encouraged me to cook. Got kids? Teach them to cook. It's a life skill that pays off big time.
Ingredients
1 600 g smoked ham (or use smoked pork hocks or left over ham), diced
2 cups dried split peas
1 Tpsp olive oil
1 cup chopped yellow onion
5 cloves garlic, minced (or 1 tsp garlic powder)
3 carrots, diced
2 stalks celery, diced
6 cups chicken stock
1 bay leaf
1 tsp white pepper (or black, it doesn't really matter)
Method
Saute the onion in the olive oil for 3-4 minutes until soft and add the garlic, saute for another minute.
Wash and drain the dried peas.
Put the onion and garlic in the slow cooker and add the washed peas and the remaining ingredients.
Put the lid on the slow cooker and cook on low for 8-10 hours or until the peas are soft.
Makes 6-8 servings.
To freeze, let the soup cool and place in freezer proof containers.
---
---