White Navy Bean Soup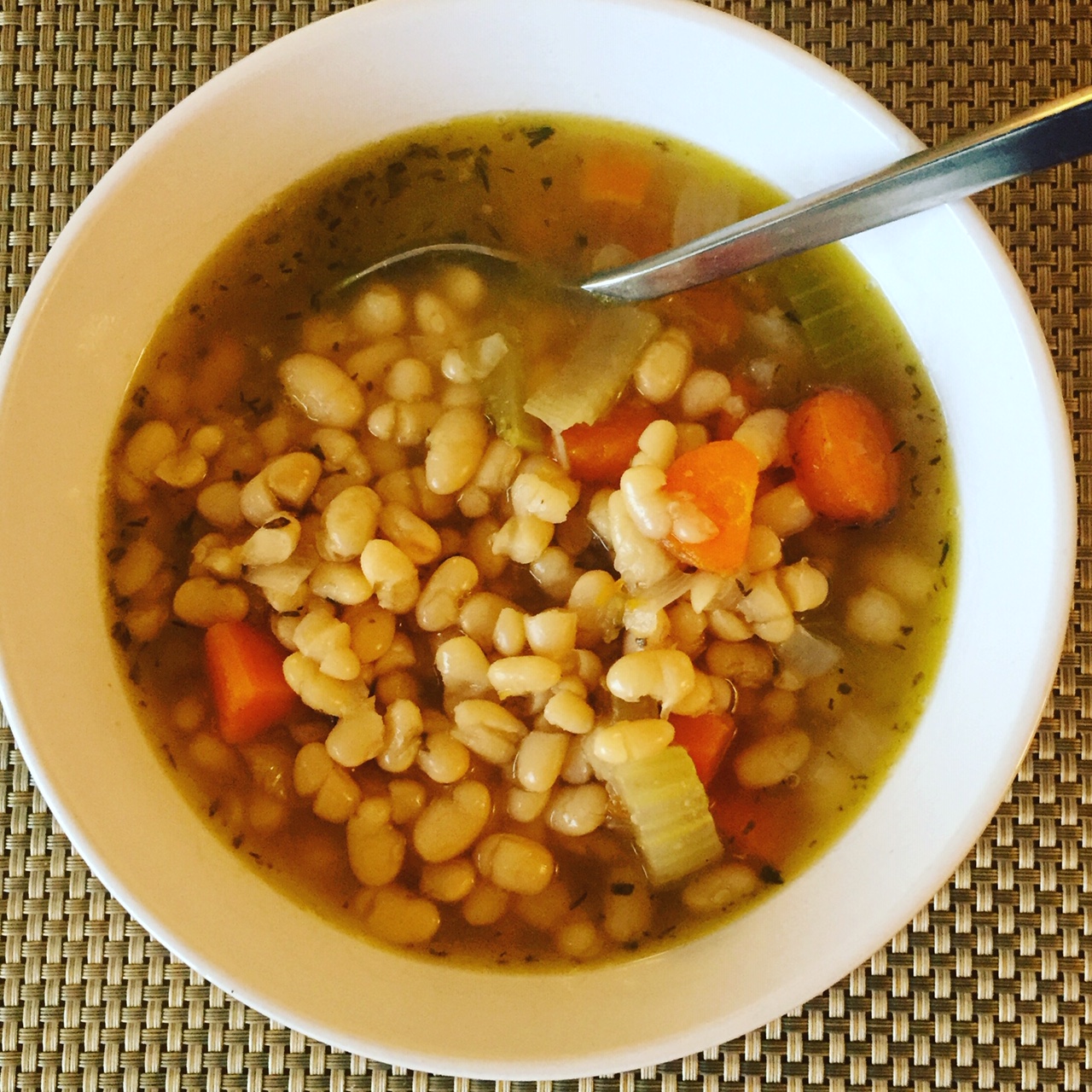 I bought dried white navy beans on impulse that last time I was in the grocery store (beans are good in pandemics). Plus, I'd never cooked them before so I thought, why not? This recipe is just a little riff on "Mom's Navy White Beans" from keviniscooking.com (thanks Kevin!).
Ingredients
2 cups small white navy beans
1 large yellow onion, diced
3 large carrots, diced
2 celery stalks, diced
2 tbsp olive oil
2 cloves garlic crushed
1 tsp dried thyme
1-2 bay leaves
2 cubes of vegetable stock
1 tsp white pepper
1 tsp sea salt (or to taste)
Instructions
You either need to soak the beans overnight in water covering the beans by 1 inch or go the quick soak route. To quick soak, wash the beans, put them in a large pot and cover them by 2″ of water and add 1 tsp salt. Bring them to a boil over high heat. Boil for 5 minutes with the off. Turn off the heat, cover with a lid and let them soak for an hour. Drain, rinse and then you're ready to go.
In a large pot add the olive oil and the chopped onion, carrot, celery. Sauté until the onions go translucent.
Add the salt, pepper thyme and bay leaves and saute for a minute.
Add the beans  and stir to mix in.
Add garlic and 6-8 cups of fresh water (beans should be covered by 1 inch).
Crumble in the vegetable stock cubes and stir.
Bring to a boil over medium-high heat.
Reduce the heat to low, cover and simmer for 4 hours or until beans are soft.
Makes 8-10 servings (which means I'm going to be eating soup for days…oh well).
---
---