Baked Tofu with Miso and Sriracha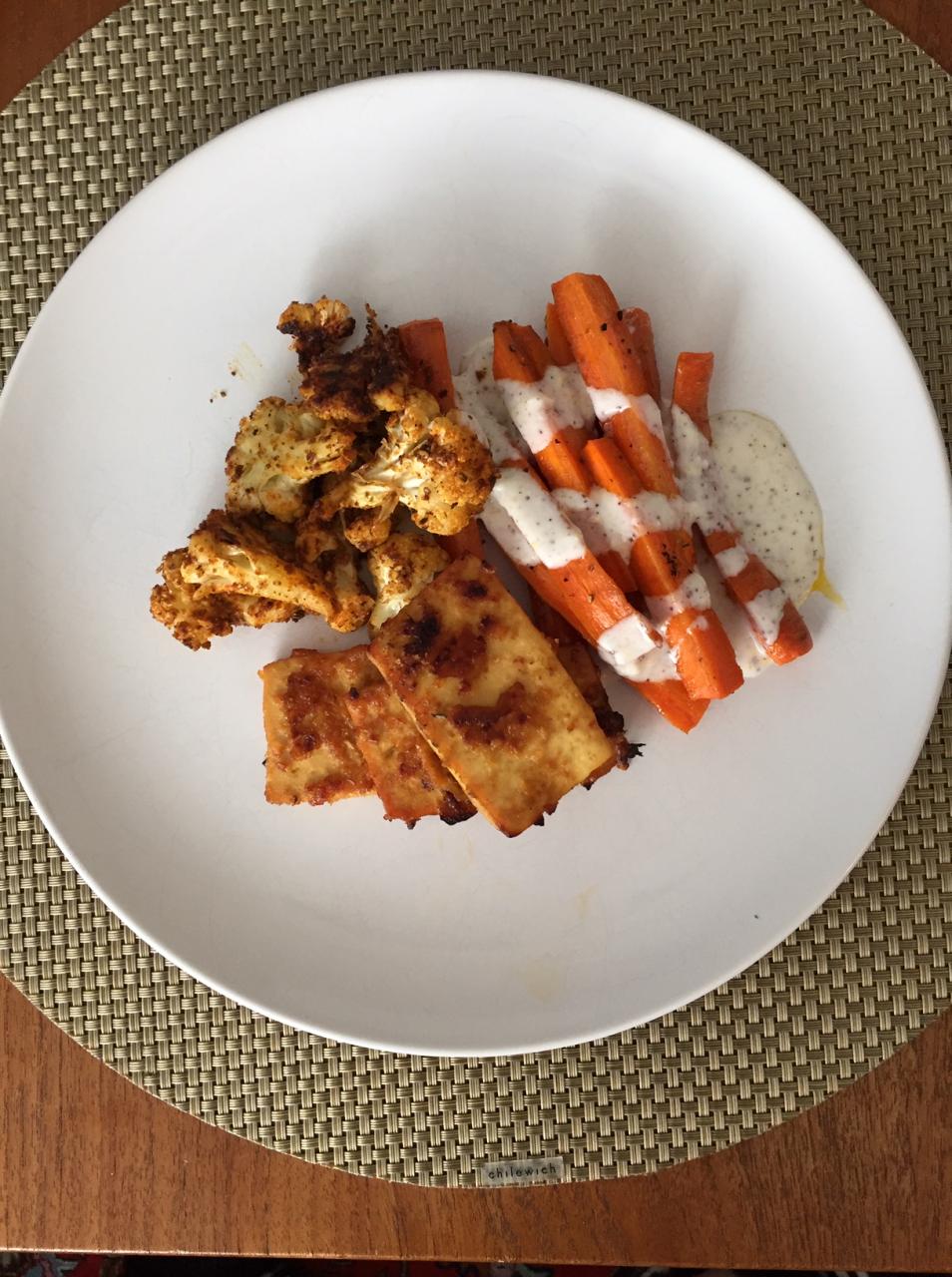 I have found my new favourite baked tofu recipe. It's based on this recipe for Korean Baked Tofu Rice Bowls from Amy Fulwood at thecookreport.co.uk. As usual I didn't have the key ingredient which was gochujang. However, "the Google" advised that I could cheat by using a combo of miso and Sriracha, so I did. I also found a DIY recipe for homemade gochujang that I plan to try next time. The results in this recipe didn't have that dark, rich look of Korean BBQ sauce, BUT, it was still pretty fabulous. I am happy.
Ingredients
1 package of firm tofu, pressed
2 tbsp Shiro miso paste
2 tbsp sesame oil
1 inch ginger root, peeled and minced
2 cloves garlic, minced
2 tbsp Olive Oil
2 tbsp Soy Sauce
Method
Pressed tofu makes a huge difference. To do this, drain the tofu and slice it up crosswise into 16, 1/4″ pieces. Put the slices between paper towels and weight them down for 15-30 minutes to get the excess water out.
Whisk the remaining ingredients into a smooth paste and coat the tofu. Let it marinade for at least 30 minutes.
Pre-heat the oven to 200°C/400°F.
Line a baking sheet with baker's parchment and spread the tofu slices out on a baking sheet.
Bake for 10 minutes, flip the slices and bake another 10 minutes.
Serve warm with rice bowl or with roasted veggies. In this case I made carrots with sumac yogurt sauce and roasted cauliflower with nutritional yeast.
Note, this plate is pretty salty so you may want to keep that in mind when you are salting your roasted veg.
---
---