Stuffed Mushroom Caps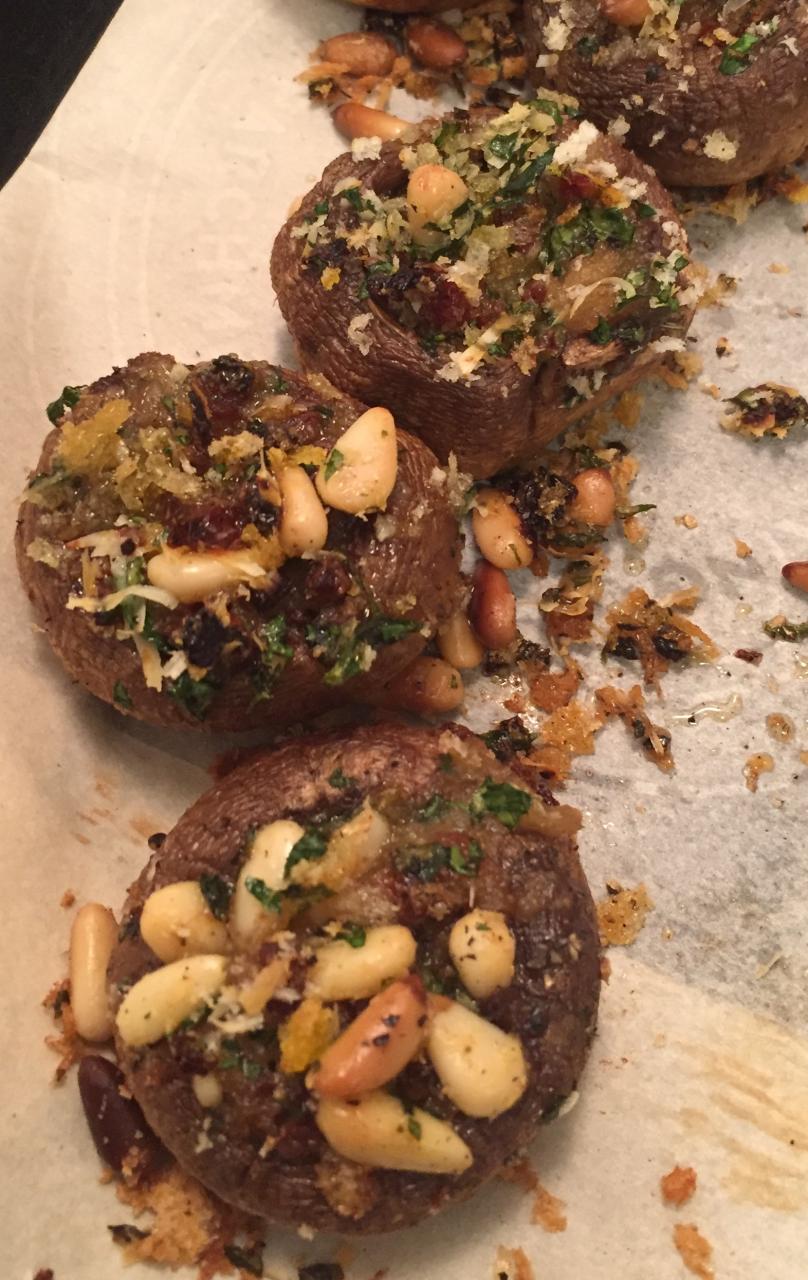 This is pretty much the recipe for Stuffed Mushrooms from Love and Lemons but I forgot the garlic and frankly, it didn't matter. I will say these were finicky as (bad word) to put together. My pine nuts went all over the place and at the price of pine nuts that was kind of annoying. BUT, the result was worth it so I'll probably make this again.
Ingredients
20-24 mushroom caps, stems removed and wiped
1/2 cup panko bread crumbs (you could probably use any kind)
1/2 cup grated pecorino cheese
1/4 cup chopped Italian parsley
4 diced sundried tomatoes (packed in oil, but drained)
2 Tbsp pine nuts
salt and freshly ground black pepper to taste
Method
Preheat the oven to 350 F.
Line a baking sheet with baker's parchment.
Mix the filling ingredients together well.
Put the mushrooms top down on the baking sheet, drizzle with olive oil and sprinkle with salt.
Stuff the caps as best you can.
Drizzle with more olive oil and grind fresh pepper over top.
Bake for 20-22 minutes until the cheese has melted and the tops are golden.
Remove from the oven and serve warm.
---
---