Roasted Brussels Sprouts with Sweet Potatoes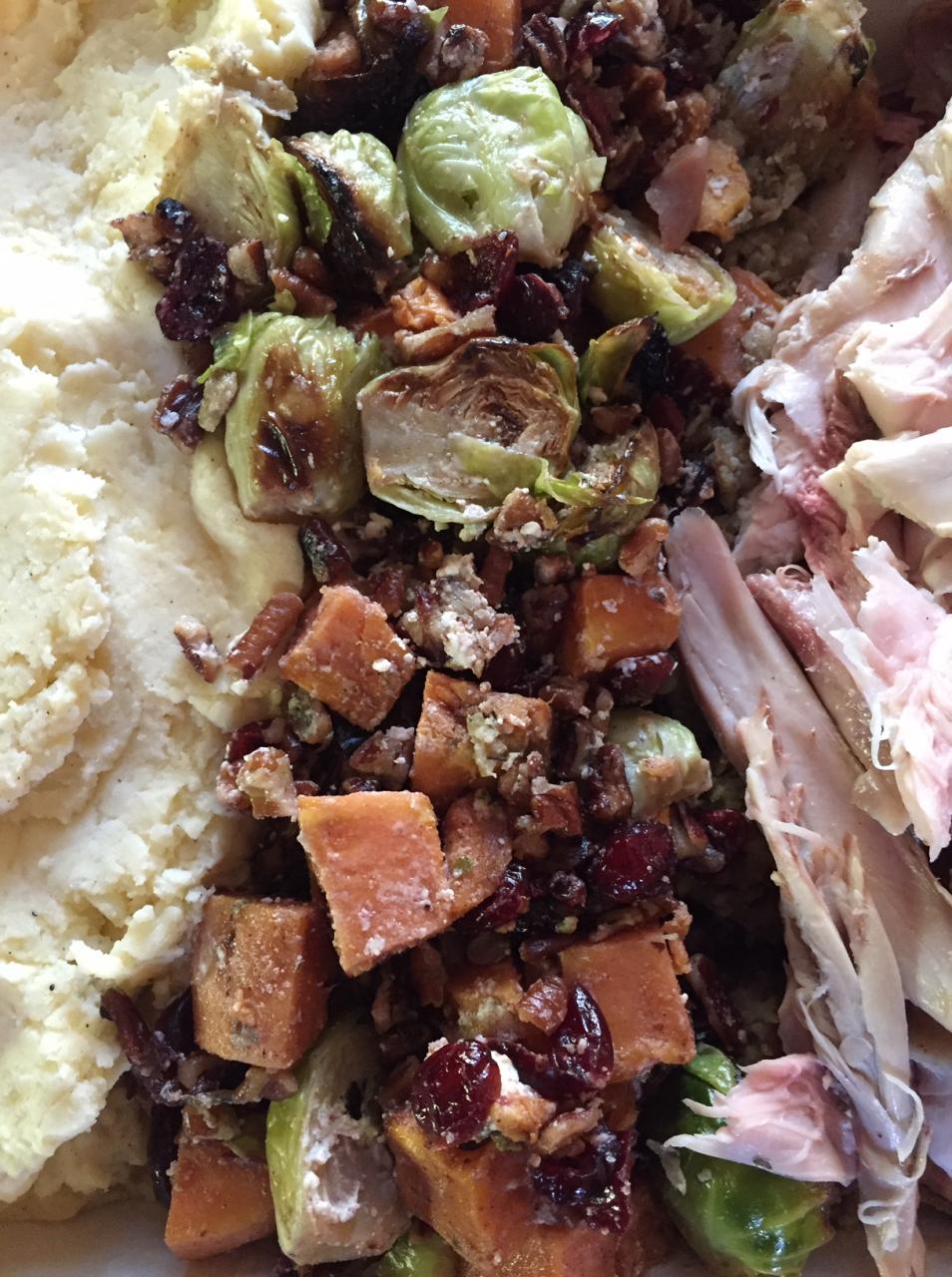 Double the veg, double the fun and all in one pan.
Ingredients
2 lbs small Brussels sprouts, ends trimmed, outer leaves removed and halved.
3 Tbsp olive oil
1 1/2 tsp kosher salt
2 large sweet potatoes, cut in 1″ dice
1/2 tsp cinnamon
3 Tbsp maple syrup (the real deal not the fake stuff)
2 C toasted pecan halves
1/2 C dried cranberries
3 Tbsp crumbled goat cheese
Method
Preheat oven to 400 F.
Toss sprouts in half the olive oil and 1 tsp sale and place on a rimmed baking sheet.
Stir sweet potatoes, cinnamon and 1 1/2 Tbsp of maple syrup, rest of the olive oil and salt on a separate baking sheet.
Bake the veg for 20 to 25 minutes, stirring and rotating the pans half way through.
Stir the veggies together with the pecans and cranberries in a large bowl. Stir in the rest of the maple syrup and stop with the crumbeld goat cheese.
Serves 8
---
---