Coconut Flour Shortbread Squares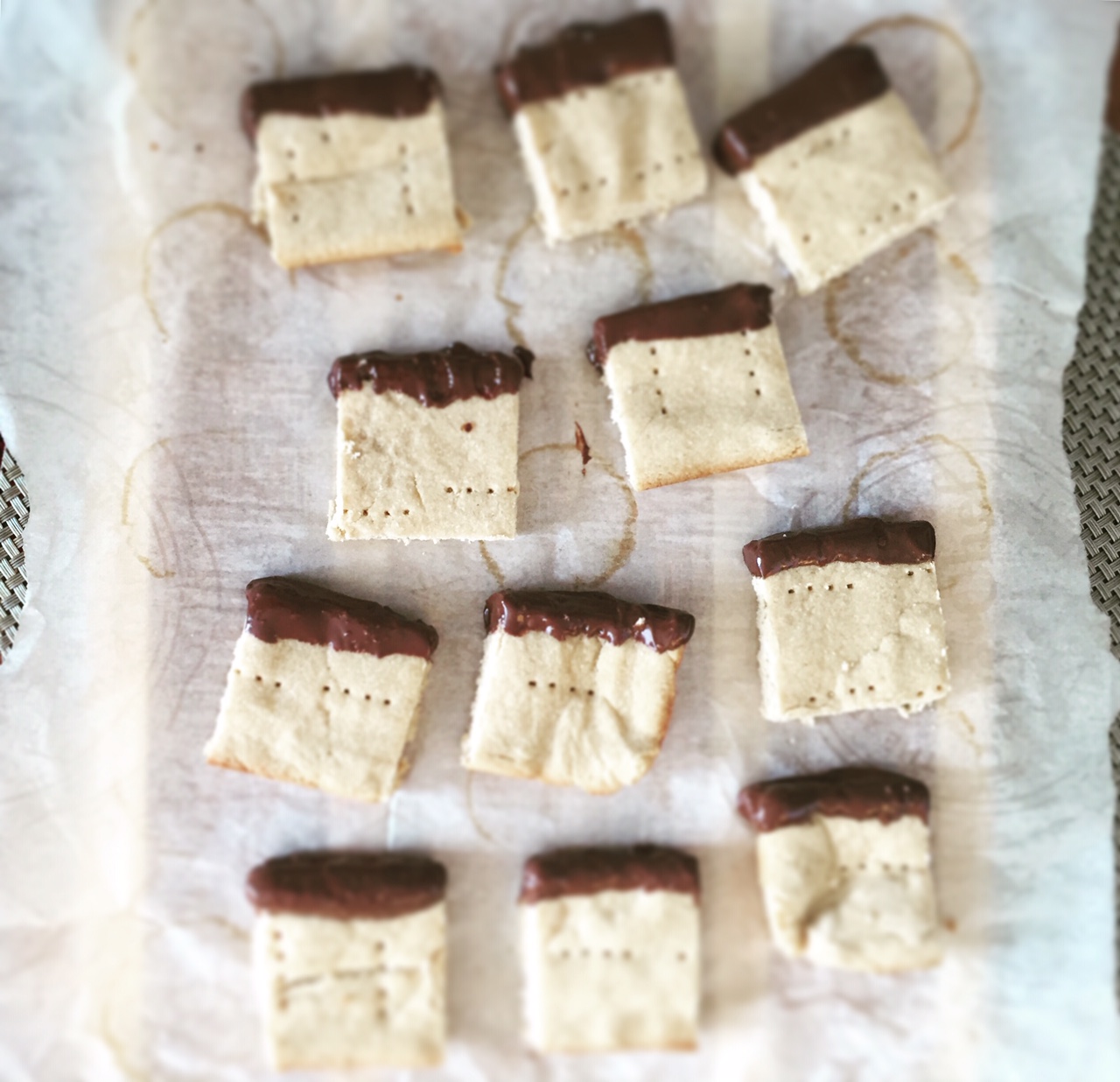 I love the way coconut flour smells. It's a little tricky to use and I had to mess about with the measurements to get the right texture. The recipe is based on this 3 Ingredient Coconut Shortbread Flour Cookies but I ended up adlibbing because I didn't have enough coconut oil or maple syrup.
Ingredients
3/4 cup coconut flour (be ready to add extra tbsps if the dough is too wet)
1/4 cup melted coconut oil
1/4 cup melted Earth Balance coconut peanut spread
1/4 cup maple syrup
1/4 cup honey
Instructions
Preheat oven to 350F.
Line an 8×8 pan with baker's parchment.
Put the flour in a bowl starting with 3/4 cups. You may need to add more flour to get a cookie dough consistency.
Melt the coconut oil and coconut peanut spread together.
Add the maple syrup and honey.
Pour the wet ingredients into the coconut flour and work it together with a spoon or spatula. The dough will start out quite wet so let it sit for 2-5 minute to let the flour absorb before you decide whether you need to add more flour. If you do, add it one tablespoon at a time.
One you get a cookie dough consistency you like, press the works into your prepared pan in an even layer.
Prick the dough with a fork (prevents it from lifting a it bakes).
Bake for 10-12 minutes or until it starts to get golden brown.
Remove from the oven and cool in the pan for 10 minutes then move to a rack and cook to room temperature before cuttint into squares.
Dip in chocolate if you like (or don't, up to you). Let the chocolate set up before you store.
Makes 16 squares.
---
---