Gluten-Free Vegan Banana Muffins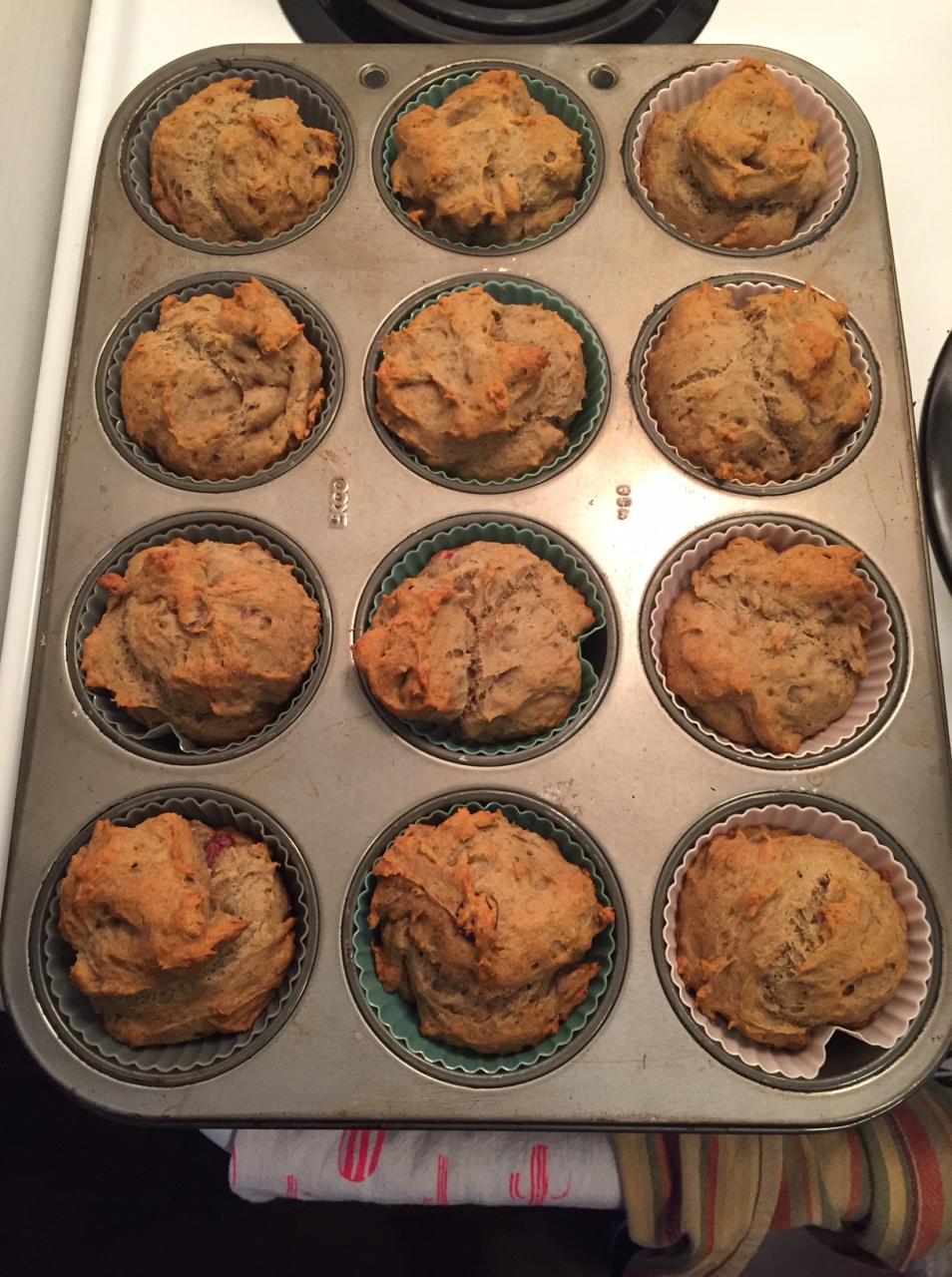 This recipe is adapted from the Gluten-Free Banana Muffin recipe at Glutenfreebaking.com. I adapted it to reduce the sugar and omit the dairy and egg.
Ingredients
3 medium, ripe bananas
1/4 cup coconut sugar
1/3 cup coconut oil, melted and cooled
1/3 cup cranberry sauce (optional)
2 large eggs worth of Bob's Red Mill Egg Replacer
2 cups Bob's Red Mill 1:1 Gluten-Free Baking Flour
1 teaspoon baking powder
1 teaspoon baking soda
1/2 teaspoon salt
1/2 cup chocolate chips or dried cranberries, optional
1/2 cup chopped nuts, optional
Method
Preheat oven to 350 degrees F
Grease or line 12 standard size muffins cups with paper or silicon liners.
In a large bowl or KitchenAid with paddle attachment, mash the bananas.
Add coconut sugar, oil, cranberries and egg substitute.
Add the gluten-free flour, baking powder, baking soda, and salt. Mix until combined.
Add chocolate chips and nuts.
Fill prepared muffin cups halfway with batter.
Bake for 18-22 minutes or until a toothpick inserted in the center comes out clean. Cool in the pan for 10 minutes; remove from pan and place on a wire rack to cool completely.
Store, wrapped, on the counter for up to three days or freeze for up to three months.
---
---