Cranberry Orange Muffins (Vegan and Gluten-free)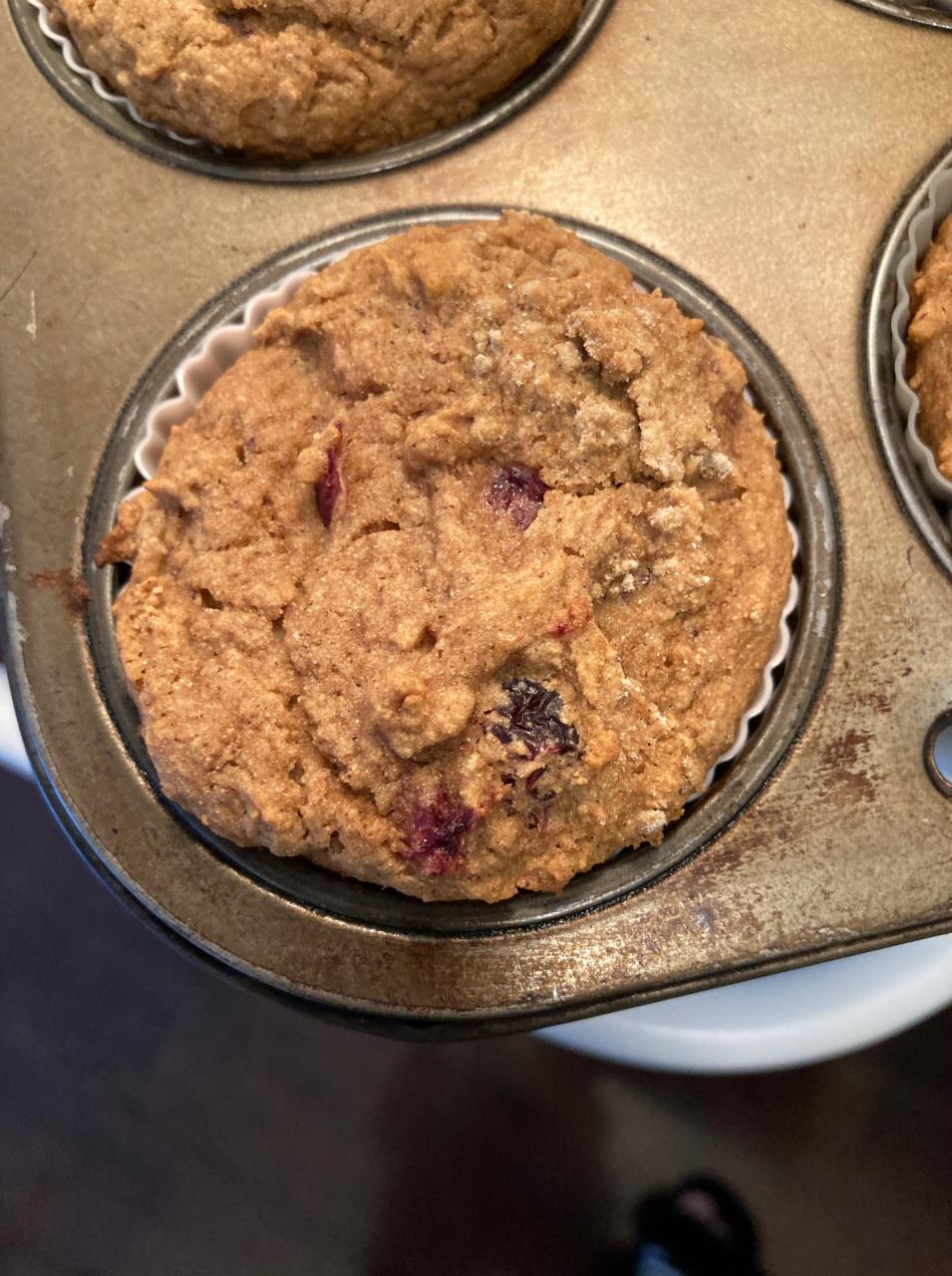 I adapted this recipe this from Simple Veganista's Favourite Cranberry Orange Bread. The difference is that a I had cranberry sauce left over from Turkey Coma Weekend and wanted to use it up so I reduced the OJ to 1/2 cup and I added 1 tsp of vanilla and 1 tsp cinnamon.
Ingredients
2 cups light spelt flour (I used Anita's)
2/3 cup coconut sugar
2 tsp baking powder
1/2 tsp baking soda
pinch of salt
1 tsp cinnamon
1/2 cup orange juice
1/2 cup unsweetened applesauce
1 tsp vanilla
1 cup cranberry sauce
Method
Preheat oven to 350 F.
Whisk together all the dry ingredients in a large bowl.
In a medium bowl whisk together the wet ingredients.
Make a well in the dry ingredients and pour in the wet ingredients. Fold until just combined.
Divide evenly among 12 muffin cups lined with cups or greased.
Bake 25 minutes or until a tester comes out clean.
Makes 12
---
---