Linda's Famous Granny Smith Apple Sauce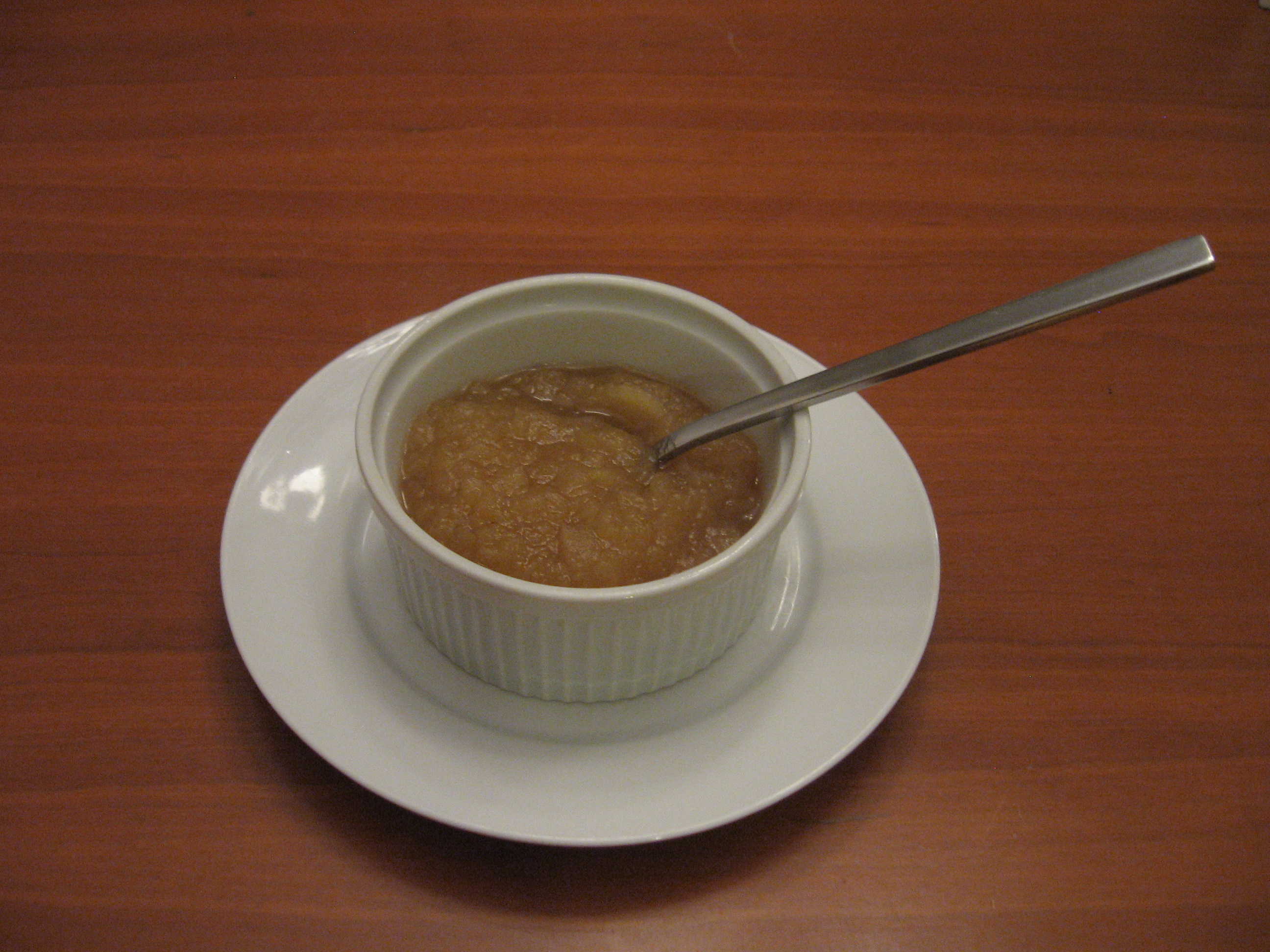 This recipe comes courtesy of my friend and fellow dance Mom Linda. Our daughters had a very successful year dancing together this past season and aside from some great dance memories, we got Linda to share her apple sauce recipe which my daughter insists is the best she has ever tasted. It's quick to prepare and great by itself or paired with granola and yogurt. You could use other types of apples but Linda recommends using Granny Smiths.
Ingredients:
4 Granny Smith apples, peeled, cored and sliced
1 c. water
1/3 c. sugar
1/8 – 1/4 tsp cinnamon according to taste
Bring the water and sugar to a simmer  in a medium sauce pan.  Peel, core and slice the apples. Add the sliced apples and cinnamon to the simmering sugar and water mixture.
Keep the mixture on low, cover and simmer until apples are tender (about 15 – 20 mins).  Mash lightly  with potato masher if you like a smoother texture.
---
---