Roasted New Potatoes with Rosemary and Garlic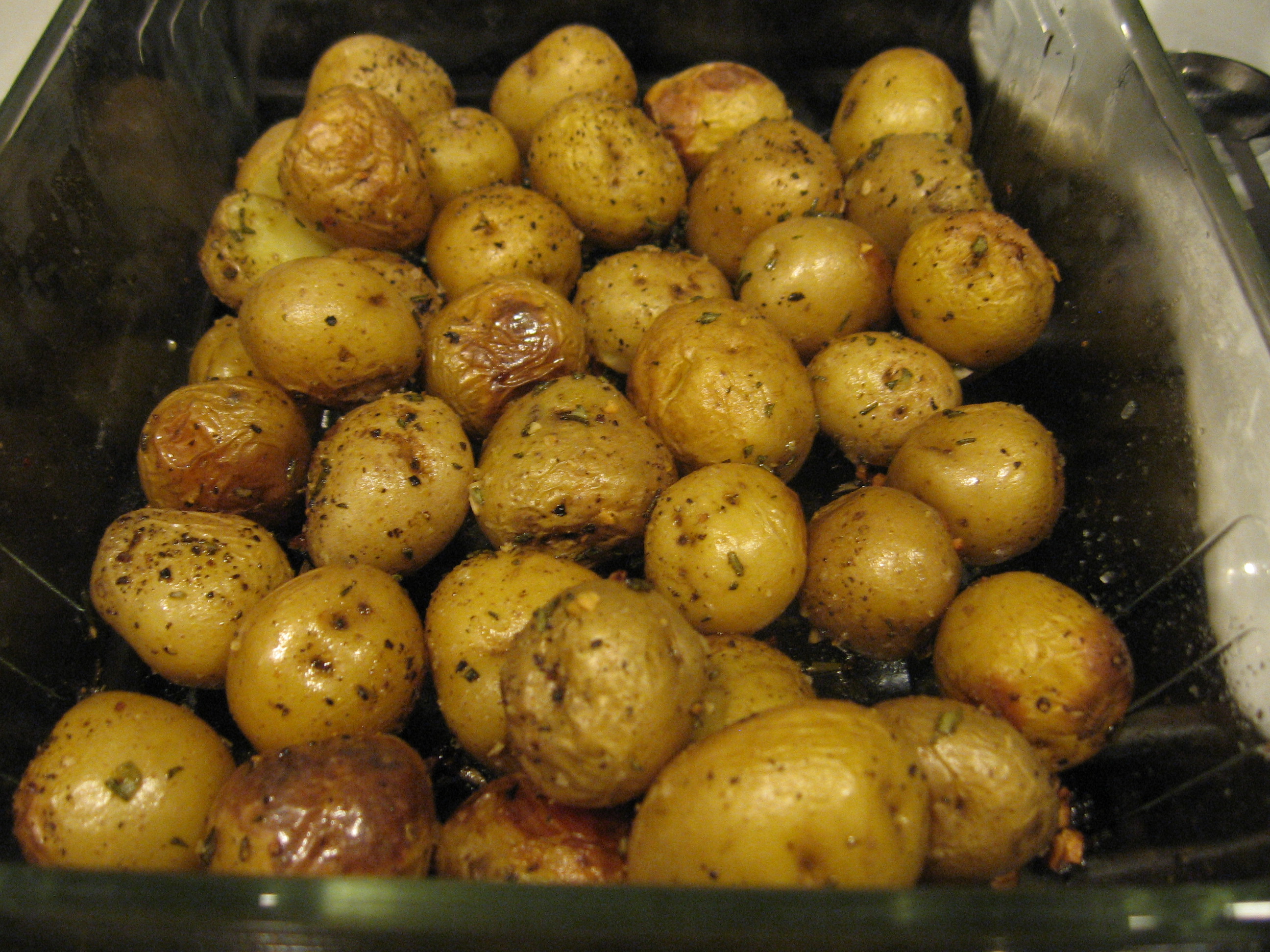 This is a super easy recipe for roasted new potatoes. If they are out of season just cube larger potatoes into 1/2″ chunks.
Ingredients:
1 lb of new potatoes (President's Choice often has small 1 – 1.5 lb bags of red or yellow new potatoes)
2 Tbsp olive oil
2 cloves garlic
1 sprig fresh rosemary (wash, dry and remove the leaves from the stalk)
salt and pepper to taste
If you have fresh thyme and oregano you can also chop some up for garnish (they don't roast as well as rosemary in my opinion…for what it's worth).
Preheat your oven to 425 F.  Wash and dry the potatoes and put them in a pie plate (or oven proof dish). Drizzle them with olive oil and toss to coat the potatoes. Chop the garlic with the rosemary and sprinkle on the potatoes, toss. Sprinkle with salt and pepper to taste. Put in the oven and bake 20-30 minutes until the potatoes are fork tender. Toss in your fresh thyme and oregano (optional). You can serve these hot or let them come to room temperature. If you have left over you can chop them up for potato salad or chop them up and make hash browns.
---
---