Crispy Baked Chicken Wings with Old Bay Seasoning and Honey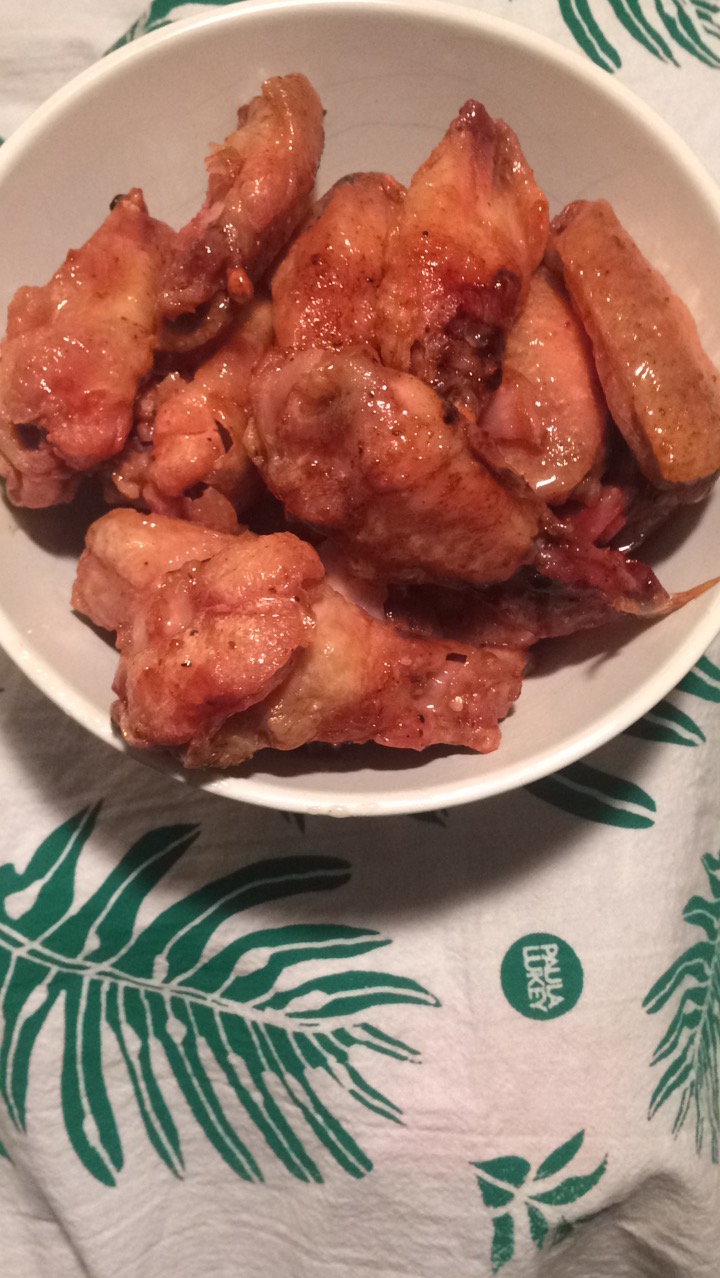 I do love chicken wings. Especially those to die for wings at Phnom Penh here in Vancouver. These Cambodian style wings are crispy and light but that crispiness is achieve via a deep fryer. I don't have a deep fryer and have no plans to get one any time soon so I set out to see if I could make crispy baked chicken wings instead. The trick to getting them crispy is baking powder…yes, baking powder and a bit of fridge time.
Aka, set the damn smoke alarm off (again) wings, this recipe is a combination of The Cookful's handy "How to bake chicken wings that are sooo Crispy," and Lindsay Henry's recipe for Grilled Old Bay Chicken Wings from her blog Vodka and Biscuits.
If you are from the East coast you will likely be familiar with Old Bay Seasoning. If you have no clue what it is, or what it can be used for, click here.
Ingredients
1 lb chicken wings, split and tips removed
1/2 tsp sea salt
1 Tbsp aluminum-free baking powder (yes, you read that right) – NOT soda.
1 teaspoon Old Bay Seasoning (or you can mix 1/2 tsp smoked paprika and 1/2 garlic or onion powder)
Honey sauce (2 Tbsp honey, 2 Tbsp butter, melted together)
Method
Preheat oven to 250°F.
Place a wire rack onto a cookie sheet lined with aluminum foil (to catch drips).
In a large bowl, chicken wings with the baking powder, salt and Old Bay Seasoning.
Cover the bowl and put in the fridge for a couple hours or overnight.
Place wings on the rack in single layer and cook for 30 minutes.
After 30 minutes, leave them in there and raise the heat to 425°F until brown and crispy, 40-50 minutes.
Take wings out and let rest 5 minutes.
While the wings are resting, melt two Tbsps honey with 2 Tbsps butter.
Pour the honey butter onto the wings and toss to coat.
---
---