Leftover Basmati Coconut Rice Pudding in the Slow Cooker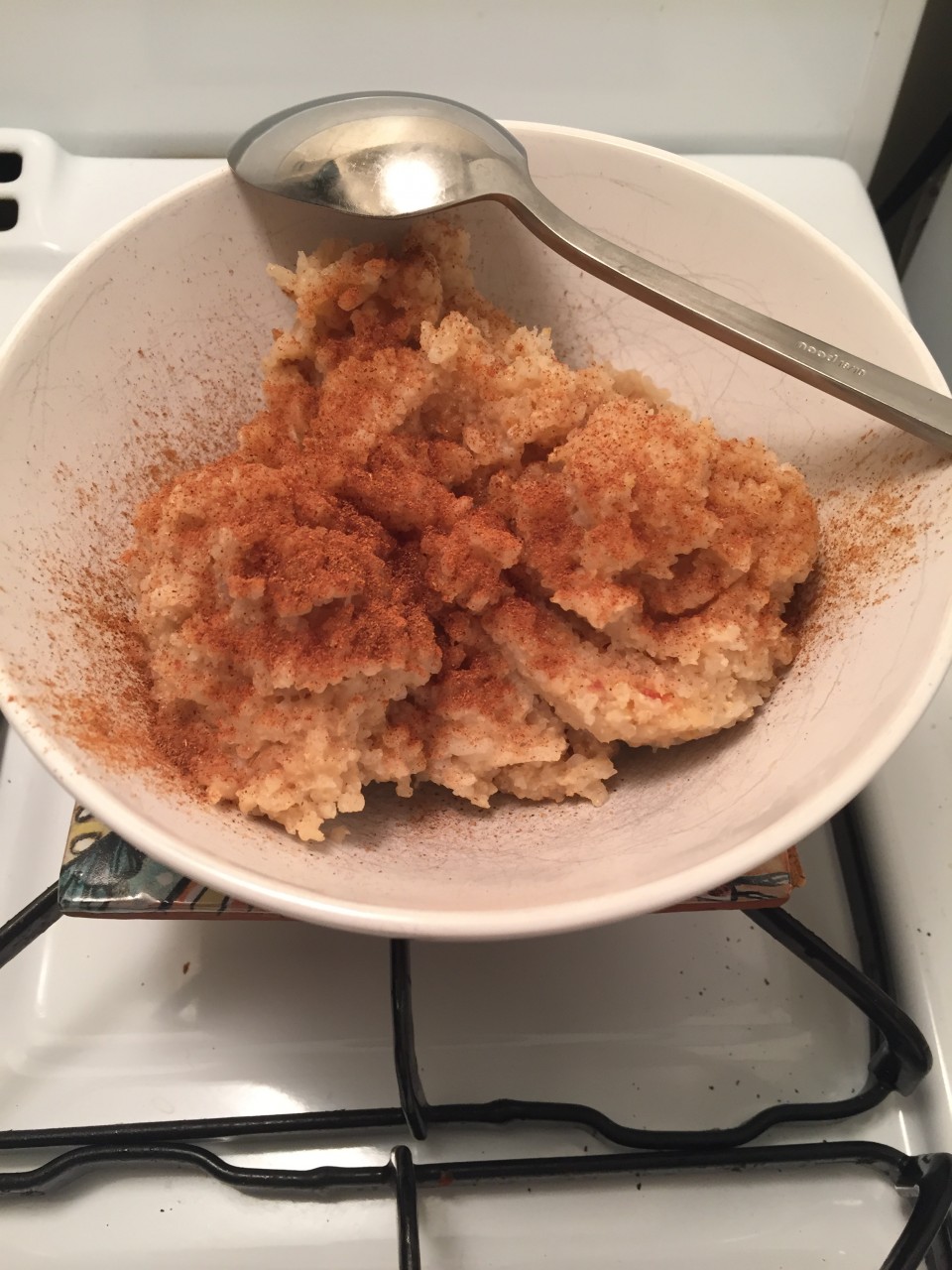 I happen to love rice pudding. There's something nostalgic from my childhood about it that says comfort food to me (ok, I'd had kind of a bad day). Anyway, I found myself with six cups of cooked basmati rice (don't ask, I forgot about a bunch I'd tucked in the fridge) and I thought I'd give this a whirl. It's based on Simply Nourished Livings' Slow Cooker Rice Pudding Using Cooked Rice recipe (thank you Martha) with some substitutions.
Ingredients
6 C cooked rice (I happened to have Basmati)
2 eggs beaten
1 400 mL can of coconut milk
400 mL milk (I just filled up the empty coconut milk can with 2%)
1/4 C coconut sugar
1 tsp sea salt
1 large cinnamon stick
1 tsp vanilla
Method
Put the cooked rice in the slow cooker.
Add the coconut milk and stir.
Fill the empty can with 2% and beat it with the 2 eggs until well combined.
Add the egg and milk to the slow cooker.
Stir in the coconut sugar, sea salt and vanilla.
Add the cinnamon stick and cook on low for 2 hours until the liquid is mostly absorbed. Give it a stir now and then if you need to break up the rice.
---
---