Gluten-free, Vegan Chocolate Brownie Muffins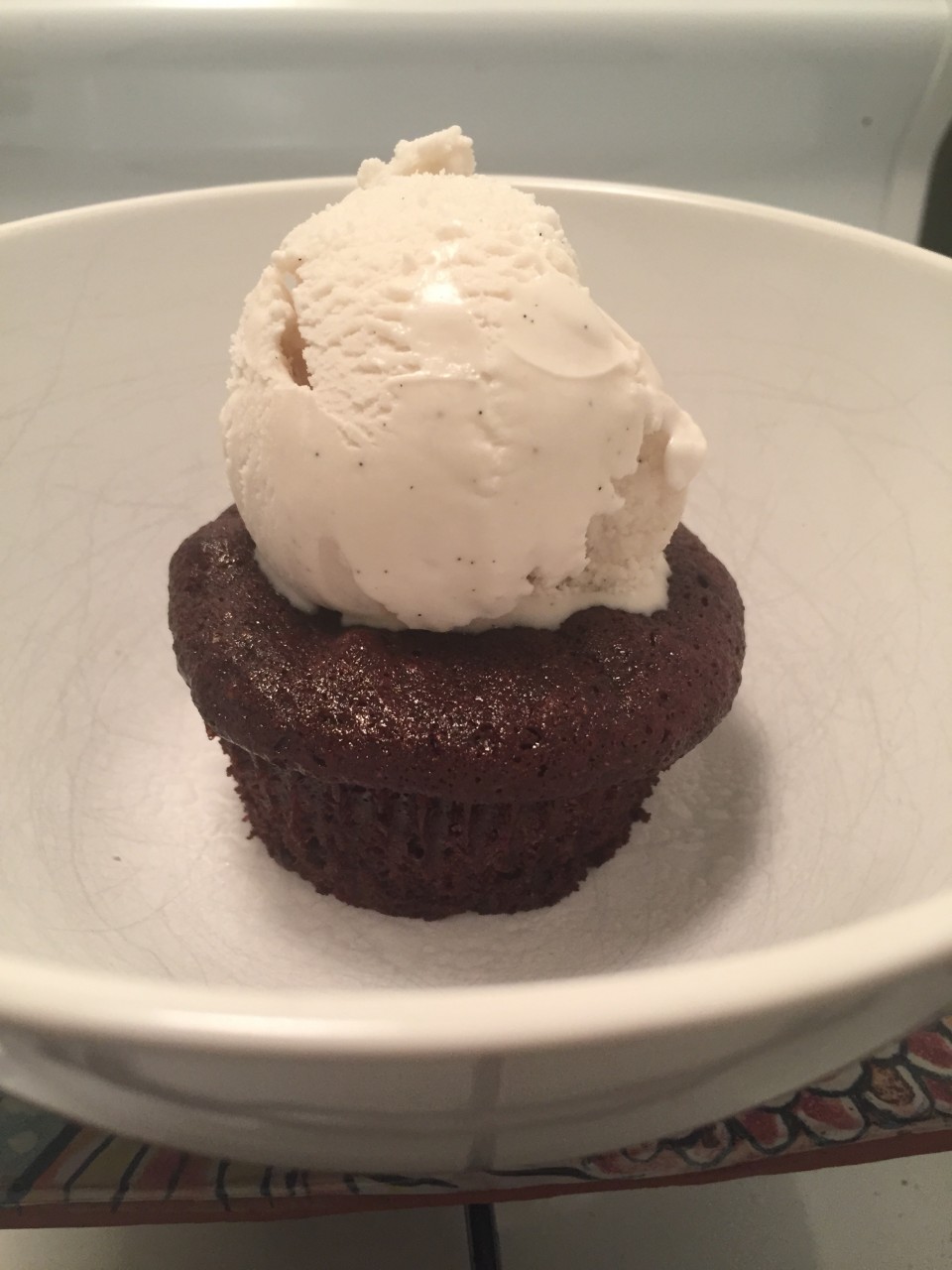 This started out as a hunt for the best gluten-free brownie recipe. I started with Simply Recipes Gluten-free Fudgy Chocolate Brownies and ad libbed a little because I thought the batter looked a little too thick and I opted to leave the chocolate chips whole instead of melting them into the coconut oil.
These turned out very well but they are closer to a muffin than a brownie, thus the name.
Ingredients
3 flax eggs (3 Tbsp ground flax seed whisked with 8 Tbsp water)
1 C gluten-free flour, I used Bob's Red Mill gluten-free all purpose flour
1/2 tsp xanthan gum
1/2 C cocoa powder
1 tsp baking powder
1/2 tsp sea salt
1/2 C oil melted and cooled
1/2 C brown sugar
1/2 C coconut sugar
1/2 C white sugar
1 tablespoon pure vanilla extract
1/2  C apple sauce
1/2 C Rice Dream or Almond Milk
1 C chocolate chips
Method
Preheat the oven to 350°F
Line a 12 cup muffin tin with large parchment paper muffin cups.
Prepare the flax eggs by whisking together the ground flax with 8 tablespoons of water in a small bowl. Let stand while you prepare the dry ingredients. If you are grinding from seed, 2 1/2 tsp of flax seed will grind to 1 Tbsp.
In a large mixing bowl, whisk together the flour, cocoa powder, baking powder, salt, white sugar, and coconut sugar.
Melt the coconut oil and let cool slightly.
Whisk the brown sugar and vanilla into the coconut oil, then whisk in the flax eggs, apple sauce and Rice Dream. The mixture will be a little grainy.
Stir the wet ingredients into a the dry ingredients until well combined.
Fold in the cup of chocolate chips.
Spoon the batter evenly into the muffin tin parchment-lined cups.
Bake for 35 to 40 minutes, until tops of the muffins are soft and the edges cooked.
Let the muffins cool completely. Then reheat slightly before serving with Ice Cream or non-dairy frozen yummy stuff of your choice.
---
---