Gluten-free, Dairy-free Meatballs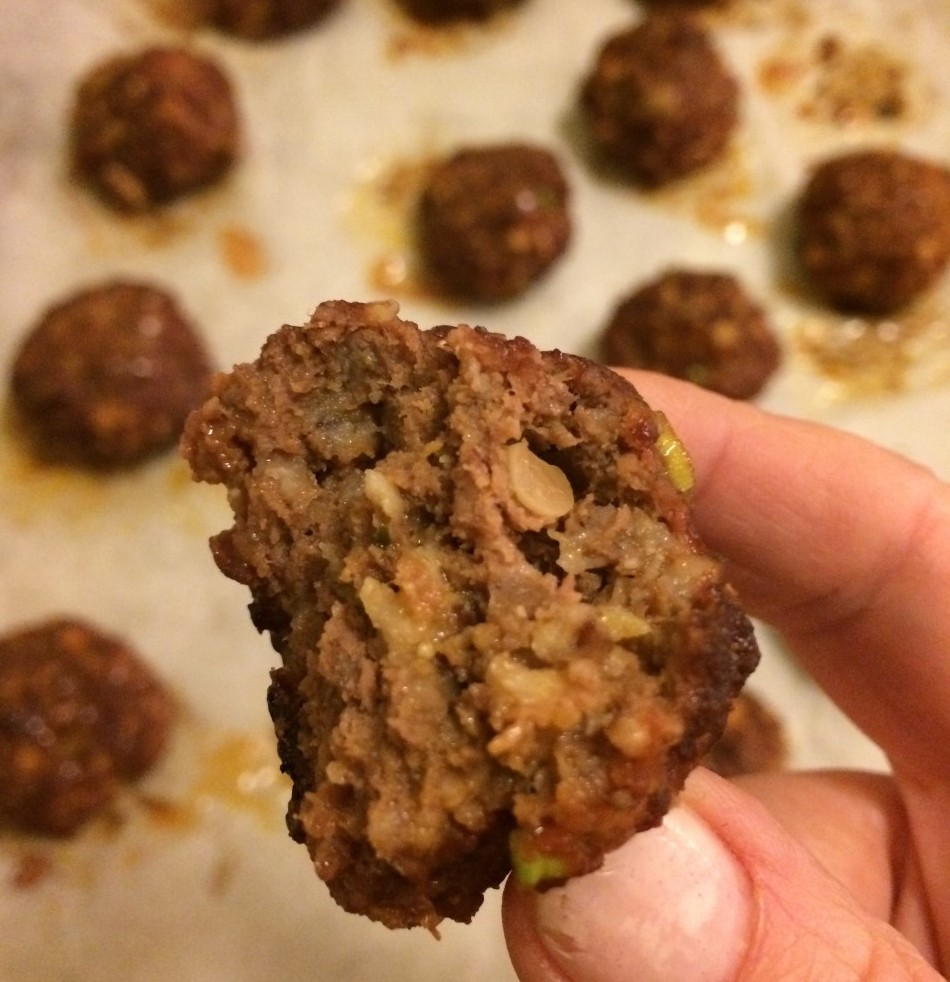 Continuing on down the gluten-free, dairy-free road I decided to have a go at remaking the meatballs that my kids love. As it turned out this was going to be a tall order because normally I just use Lipton's onion soup mix, bread crumbs, milk and an egg and good ol' ketchup…all of which are verboten except for the ketchup (sigh). These turned out pretty well albeit they cooked up pretty dark, but I nothing beats Lipton Onion Soup mix meatballs.
Ingredients
1 lb ground beef
1 C crushed gluten-free crackers (I used Glutino, Rosemary and olive oil)
1/4 cup Rice Dream (or almond milk)
3 green onions, chopped
3 Tbsp French's ketchup
Method
Preheat oven to 400F.
Mix the cracker crumbs and Rice Dream and let stand for at least 10 minutes.
Add the chopped green onion and ketchup.
Mix that together with the ground beef. Make sure it's combined thoroughly but try not to over mix or your meatballs will be tough.
Roll into 1 1/2 " balls and place on a baking sheet lined with baker's parchment paper.
Bake 20 minute or until browned and cooked through (break one open if you are not sure).
Makes 16 meatballs.
---
---