Red Swiss Chard Sauteed with Garlic and Red Pepper Flakes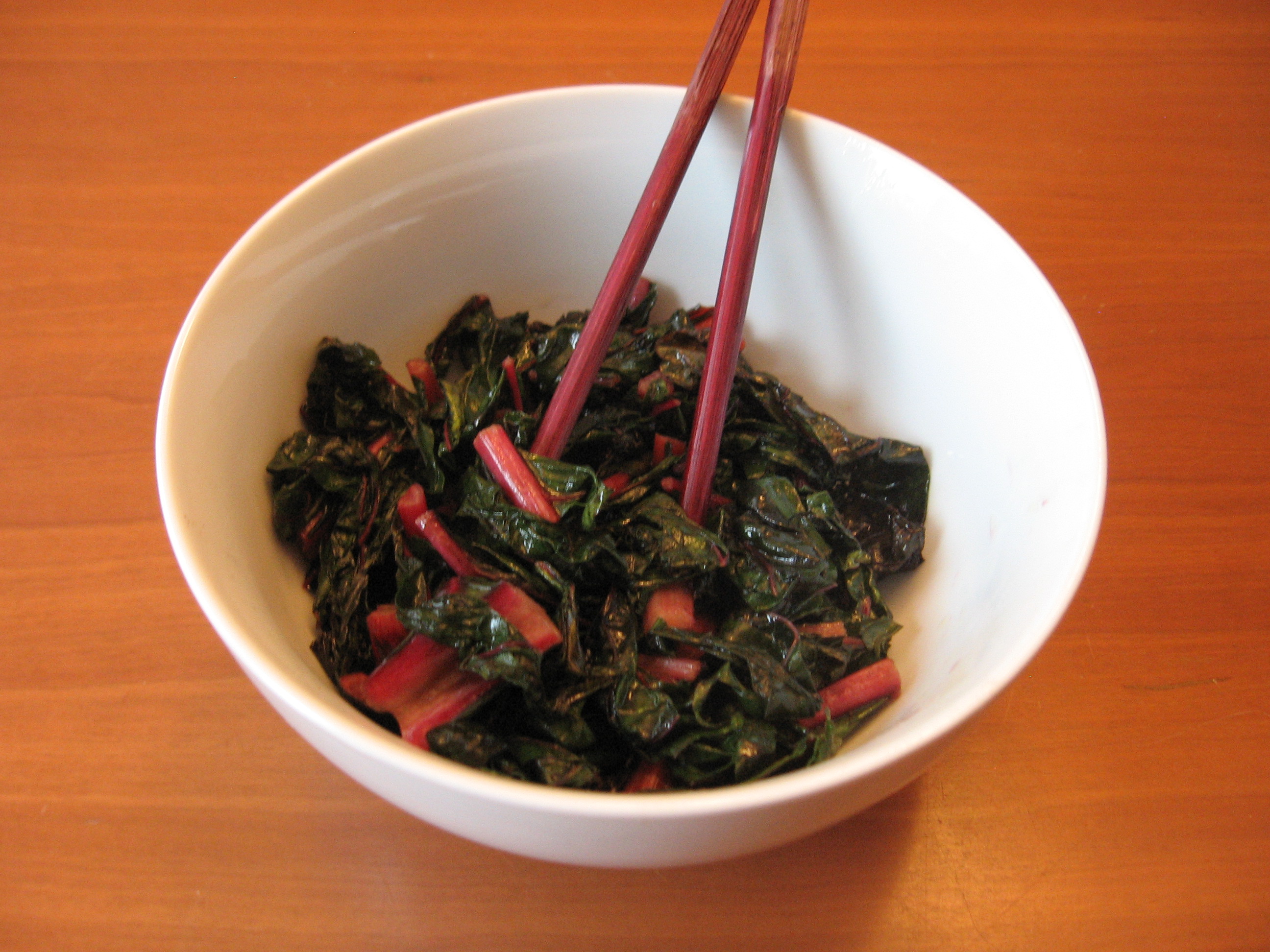 My friend Laura gave me a lovely bunch of Red Swiss Chard from her garden today. After mucking about this afternoon doing the usual mundane Sunday chores I suddenly realized I was ravenous. I opened the fridge and there was the bag of chard so I thought I'd look up a recipe and do something with it. I'm a huge collard greens fan so I wanted something along those lines. What I found was a super easy sautee with garlic and red pepper flakes from the Food Network.
Note: Chard is considered one of the nutrient dense super foods. Click to read "What are superfoods?" on Livescience.com. This article has a good list of foods you can easily work into your diet without breaking the bank or having to go a grocery store safari to find them.
You will need:
2 Tbsp olive oil
2 cloves garlic sliced
a pinch of red pepper flakes (I don't like it super hot)
1 bunch of swiss chard, washed and dried
Kosher salt
Red wine vinegar to finish.
Wash and dry the chard, remove stems (chop), then rough chop the leaves (I just cut them in 1″ ribbons).
In a big cast iron pan (or whatever large frying pan you have handy), heat the oil and add the garlic and the red pepper flakes. Sautee until the garlic browns. Remove the garlic. Add the stems and sautee for 4 minutes, add the leaves and continue sauteeing until the leaves wilt. Remove to a bowl and give it a liberal splash of red wine vineger…eat. It's awesome.
I can see this being a really good accompaniment to fish or shrimp. It's nice and tangy.
---
---